Its been two decades now. Yes, two decades before Warner Bros. planned for Nicolas Cage to play the Man of Steel in Tim Burton's Superman Lives. And finally, Nicolas Cage is getting his chance. He's Superman finally.
Nicolas Cage will be the voice of Superman in the upcoming Teen Titans: Go to the Movies.
Not only this, the movie is filled with star cast including Halsey ( yup, the Closer girl ) as Wonder Woman and rapper Lil Yachty as Green Lantern.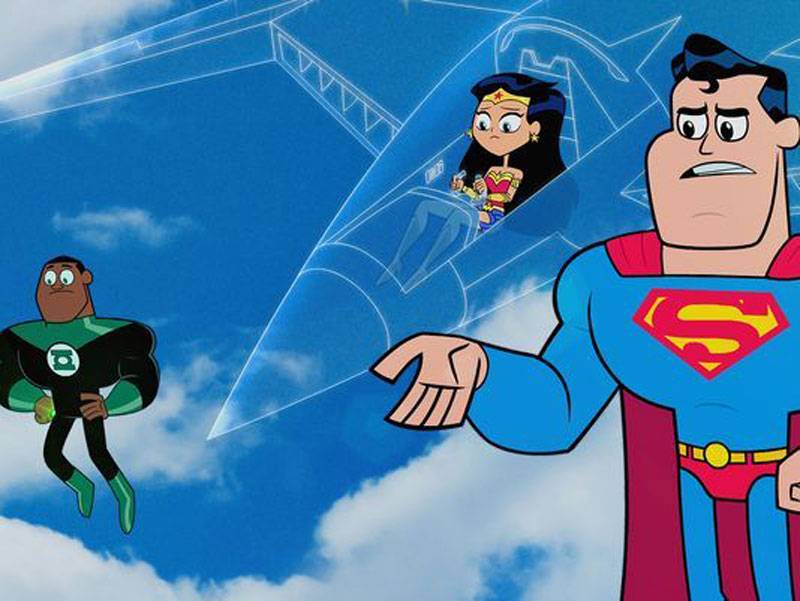 from Teen Titans Go to the Movies.
Nicolas Cage is a big big Superman fan. He has even named his own son as "Kal-El." You can google the fact if you don't believe me.
But Warner Bros. suddenly shut down the production of Superman Lives. It was so famous and so much criticized that they released a documentary about it in 2015. The documentary was called "The Death of "Superman Lives."
Teen Titans: Go to the Movies is set to release on July 27. It is one of the most awaited animated movies of the year now.
The cast of the movie includes Scott Menville as Robin, Khary Payton as Cyborg, Hynden Walch as Starfire, Greg Cipes as Beast Boy and Tara Strong as Raven, joined by Kristen Bell and Will Arnett.
But now the center of attraction has been completely shifted and the entire limelight is now on Kal-El's father.
Well, we are really really happy for Nicolas Cage. Moreover, it will give us an idea whether Cage was the Superman that the world needed.
Thanks for your feedback!