Contains Spoilers
After months of anticipation and whispers, Spider-Man: No Way Home has finally swung into theatres as the Webhead's third solo trip in the MCU.
The film is based on the 2007 Spider-Man comic book storyline "One More Day," in which Peter Parker makes an ill-advised agreement with Mephisto to preserve Aunt May's life. While many Spider-Man fans despise this story, No Way Home picks and chooses which aspects to include, resulting in a much more fulfilling story for the film version.
Everyone Knows That Peter Parker Is Spider-Man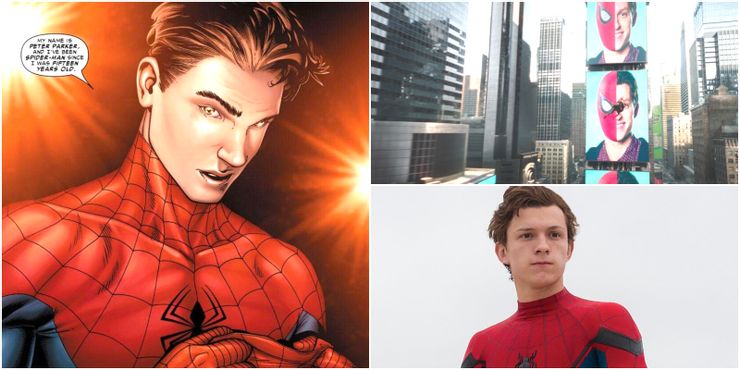 Comics – This plot picks up immediately after Marvel's "Civil War" line-wide crossover event, in which Peter Parker revealed his true identity to the world in a press conference. As a result of this decision, Spider-Man's foes hunt Peter and his family, ultimately to May's death.
Movie – The third instalment of the Marvel Cinematic Universe Spider-Man trilogy focuses on the consequences of Mysterio's plan in Far From Home, which resulted in the public disclosure that Peter Parker was Spider-Man. Peter loses all semblance of regular life after his identity is revealed, becoming a public pariah and the subject of J. Jonah Jameson's tirades in the Daily Bugle.
With a few minor adjustments, it's the exact same storyline point as in the Spider-Man comics during the Civil War era.
Doctor Strange Makes An Appearance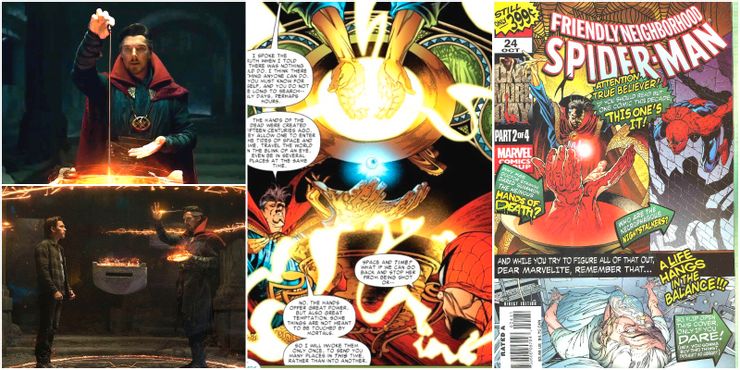 Comics – Strange is one of the first persons Spider-Man approaches in search of help for his ailing aunt in "One More Day." However, the great sorcerer is powerless to help, telling Peter to accept May's fate before going too far in his desperate search. The Webslinger, on the other hand, ignores this sound counsel and continues to seek out new possibilities.
Movie – In No Way Home, Peter Parker enlists the help of Doctor Strange, requesting that the former Sorcerer Supreme erase the world's memory of him as Spider-Man. While Strange's involvement in the film takes a backseat halfway through, his part in the comic book storyline is significantly smaller.
Aunt May Has Passed Away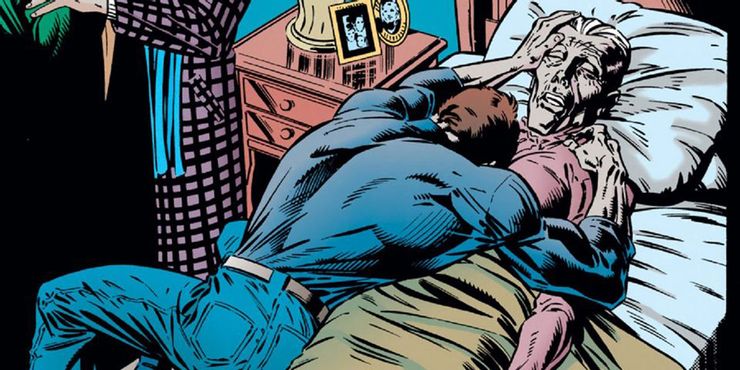 Comics – Much of "One More Day's" plot centres around Peter Parker's desperate search for anything that could rescue his Aunt May from dying when she is hit by a bullet meant for him. May's death occurs halfway through the novel, and Peter's search for a source powerful enough to restore her takes him into supernatural terrain.
Movie – Aunt May's death is one of No Way Home's most heartbreaking episodes, as she steps into Uncle Ben's footsteps, even stating the renowned saying, "With Great Power Comes Great Responsibility." The death of her drives Peter in the third act of the movie and is reminiscent of the comic book source material which is the basis for the movie.
MJ and Peter Are No Longer Together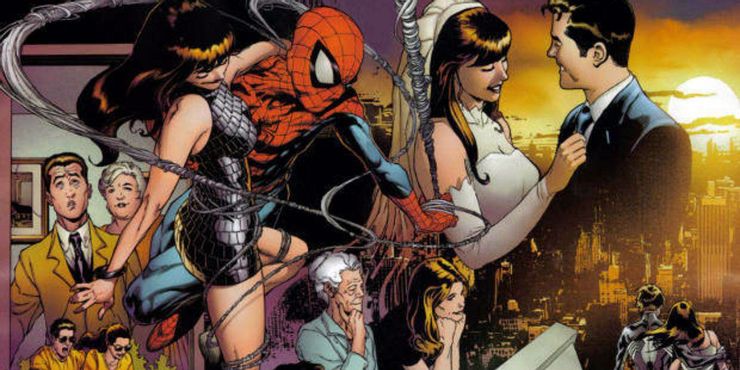 Comics – The "One More Day" arc, which saw Peter and MJ's long-term marriage erased in exchange for May's life and the recovery of Peter's hidden identity, comes to a close with this breakup. This leads to one of the most heartbreaking conversations in Spider-Man comics ever.
Movie – Every memory of Peter Parker was deleted from the history in the No Way Home conclusion, leaving him alone in the world with no friends or family. Peter's girlfriend MJ, who proclaims her love for him soon before the spell takes effect, is the most sorrowful of those whose memories have been obliterated.
Reset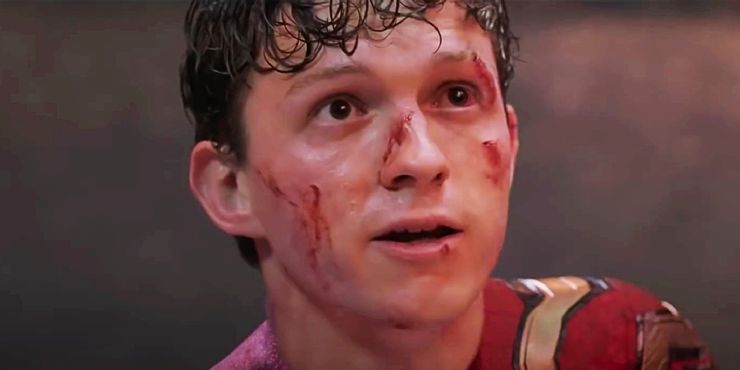 Comics – The "One More Day" plot spilt into what Marvel Comics dubbed "Brand New Day," a period in Spider-Man history in which the tale was restarted from the beginning, history was changed, and previously deceased characters were resurrected.
Movie – No Way Home concludes with a semi-reset of Spider-Man's universe with all characters' memories of the trilogy's events erased except Peter's. This reboot establishes a slew of fresh stories for the MCU's Spider-Man in the future, wiping the slate clean for any future sequels.
Thanks for your feedback!