Marvel is having a good few year with its Spider-Man properties. The animated movie, Into the Spiderverse won an oscar and on the movie front, MCU and Disney got to hold onto Spider-Man for two more movies till now. Of, course the comics front cannot be left behind. So, Marvel has finally released a trailer for The Amazing Spider-Man 2099. Marvel fans who were present in the 90s, will know that out of the many many bad ideas put out by them on the way to paving the road for the 21st century, the 2099 line is actually quite decent and from the announcement there's a lot to be excited about.
Spider-Man Teams Up With 2099 Spider-Man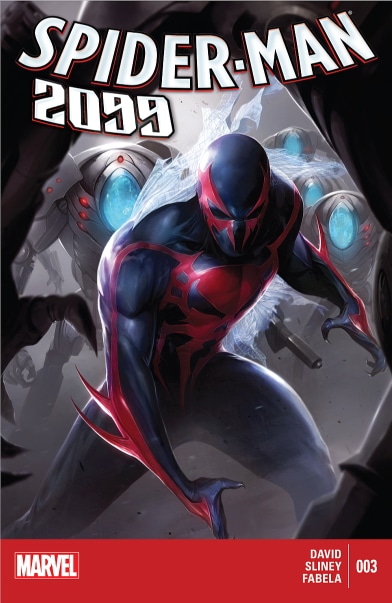 This new event ties into the already canonized continuity of The Amazing Spider-Man book to the 2099 future that Marvel first launched in the 1990s. This timeline is set to make a big return this December when Marvel relaunches the 2099 line as a series of one-shots.
In the trailer, Marvel creators like writer Nick Spencer and executive editor Nick Lowe are excited to see Peter Parker team up with Spider-Man 2099 who is called Miguel O'Hara. This is something which fans are surely going to be hyped up for.
What Is Exactly The Amazing Spider-Man 2099?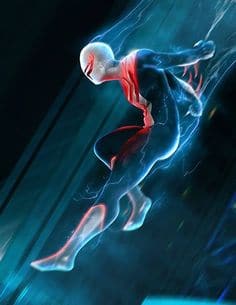 Marvel press release says this about The Amazing Spider-Man 2099:
"The past and future collide! Can the Spider-Men of two times set things straight, or will there be only dark times ahead for the Marvel Universe? The first chapter in the epic Amazing Spider-Man event, "2099," hits stands tomorrow – get the lowdown on the story in this launch trailer featuring Executive Editor Nick Lowe and writer Nick Spencer!
Miguel O'Hara, the Spider-Man of the year 2099, travels back to our time to enlist Peter Parker's aid in preventing the collapse of the time stream. But with Spider-Man's past making his present tense and Doctor Doom seeking to make the future perfect, does Spidey stand a chance? Plus – see a slew of new and returning heroes and villains in a series of 2099 one-shots!"
Spencer says:
"We wanted to capture the spirit of the original 2099, but while doing a completely new version and a completely new take."
Lowe chimes in and says:
"This isn't an alternate timeline! This isn't a What If…! This is the future of the Marvel Universe!" 
This, along with the J.J Abrams Spidey book will surely keep Spider-Man fans occupied with stories of their hero.
Amazing Spider-Man #33 is on sale tomorrow in comic shops, on the Marvel Comics App, and on Marvel.com. The 2099 one-shots arrive in December.
Check out the trailer for The Amazing Spider-Man 2099 from Marvel below:
(Source: comicbook.com and slashfilms.com)
Thanks for your feedback!