Reese Witherspoon is making a lot of headlines these days. The actress is constantly stealing the spotlight since she announced the news of her divorce from her former husband Jim Toth. Recently, she was also linked with Tom Brady as many speculated they are dating each other. But before tying the knot with a talent agent, Witherspoon was married to American actor Ryan Phillippe. Back in 90's Phillippe and Witherspoon was one of the hottest couples in Hollywood. 
The former couple first met on the set of their movie Cruel Intentions. Witherspoon and Phillippe quickly became good friends and started dating. The Academy Award-winning actress and the Big Sky actor tied the knot in Charleston, South Carolina in 1999. The couple shares two beautiful kids from their marriage, a daughter Ava, and a son Deacon.
According to the latest reports, Reese Witherspoon and her ex-husband recently met for the grand celebration. The couple reunited for their son Deacon's album release party.
Reese Witherspoon Reunites With Ex-Husband Ryan Phillippe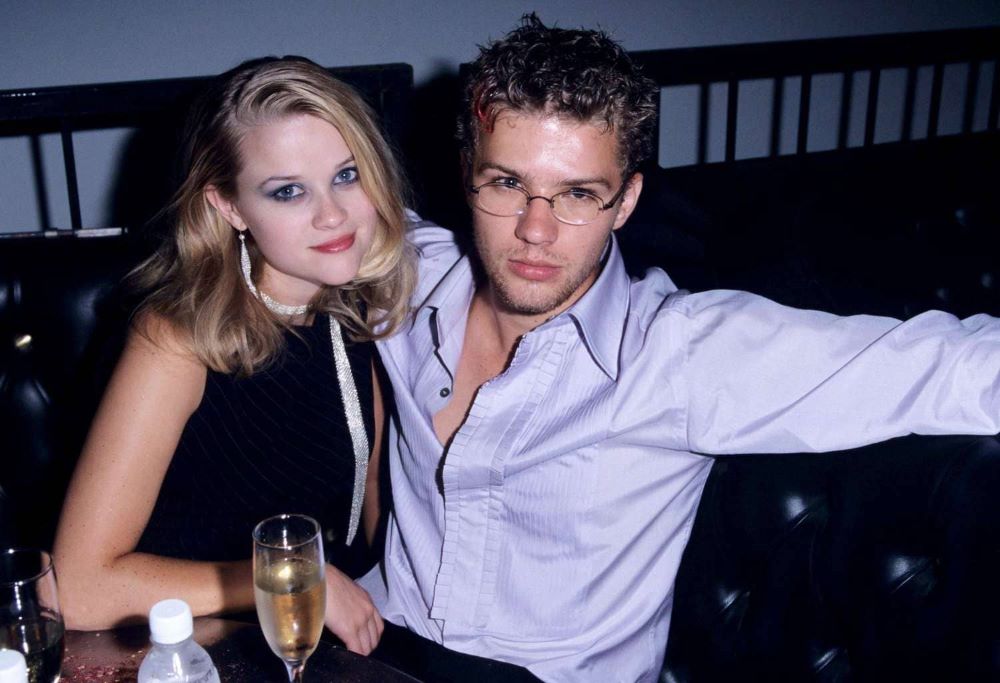 Reese Witherspoon is a talented actress who has been featured in many big films like Walk the Line, Legally Blonde and Everything Is Copy. She is one of the highest-earning actresses in Hollywood. Her reported net worth stands at $400 million, and the actress is expected to earn more money in the long term, given her flourishing acting career.
Also Read: "I Got Scared Of Repeating Myself": Reese Witherspoon Nearly Lost Legally Blonde To Christina Applegate As $400M Oscar Winning Actress Cemented Her Legacy In Hollywood
Recently, Witherspoon was spotted with her ex-partner Ryan Phillippe. The couple reunited on April, 14 for their son Deacon's album release party at Melroseplace in Los Angeles. The I Know What You Did Last Summer star took to his Instagram and shared a series of pictures from his son's party. The actor captioned the post as,
"Awesome night w family & friends celebrating the release of, 'A New Earth' by @deaconphillippe !!"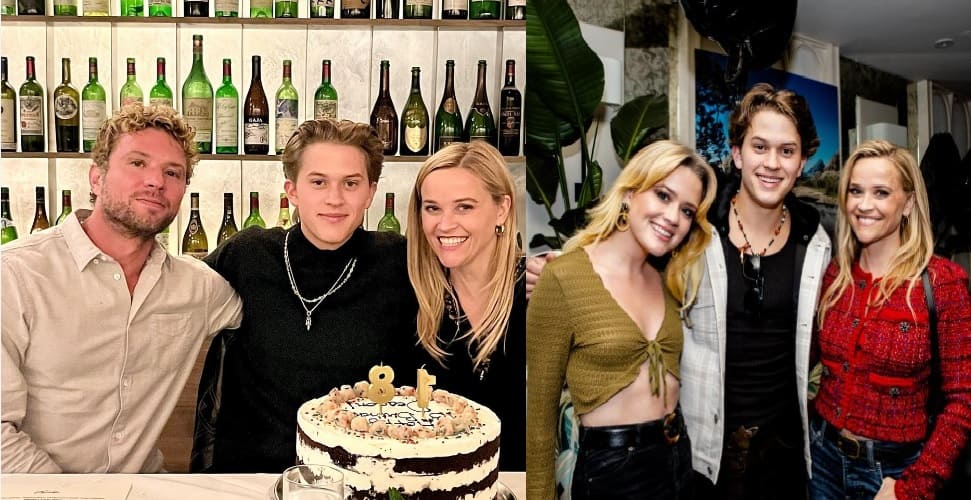 In a previous interview, Reese Witherspoon revealed how she met her former husband Ryan Phillippe. The Wild movie actress said, 
"I don't know what came over me — maybe the seven Midori sours — but I told him, I think you're my birthday present. He thought it was so flattering and now that I think about it … how embarrassing!"
In 2006, the Legally Blonde actress and Secrets and Lies star announced the news of the separation and filed for divorce. The couple's rep released a statement stating,
"We are saddened to announce that Reese and Ryan have decided to formally separate. They remain committed to their family and we ask that you please respect their privacy and the safety of their children at this time."
According to celebrity gossip insider DeuxMoi Tom Brady and Reese Witherspoon are reportedly dating. The Hot Pursuit movie actress is moving forward in life after announcing her split from Jim Toth.
Also Read: "She Doesn't Want To Go There": Reese Witherspoon Broke Jake Gyllenhaal's Heart After $400M Actress Walked Away From His Intense Love
Reese Witherspoon and Jim Toth Announce Divorce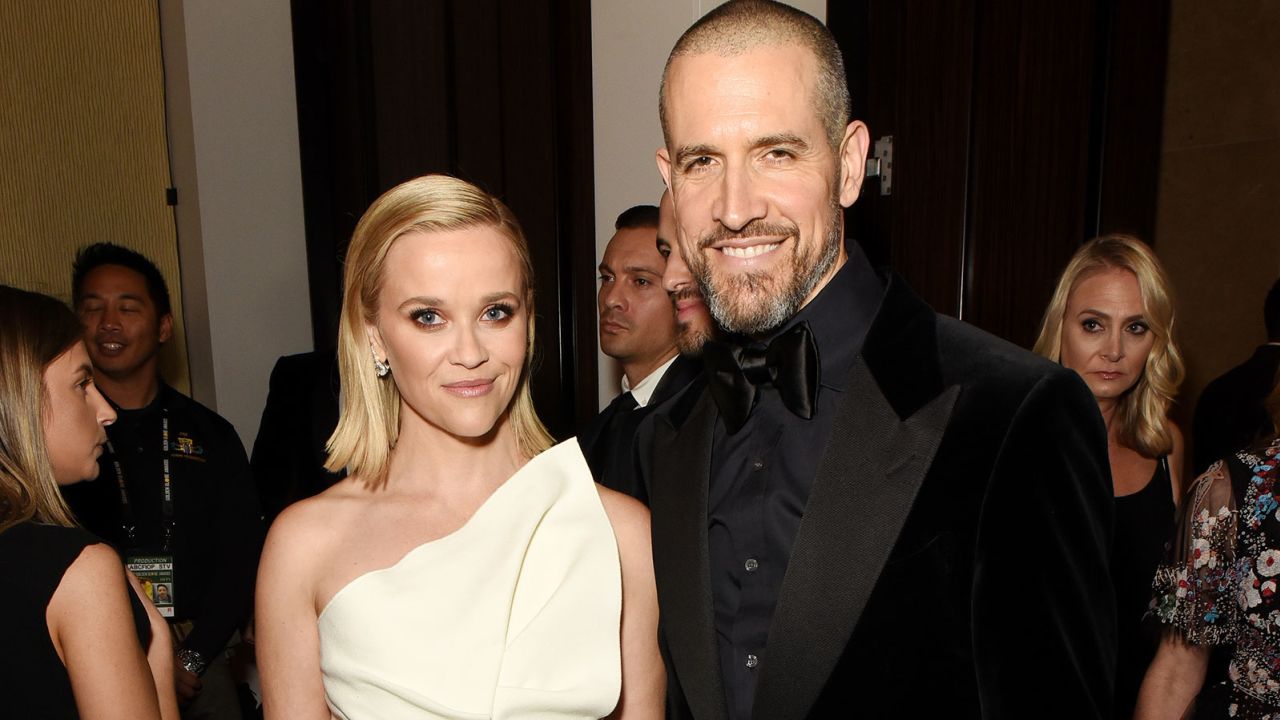 Reese Witherspoon and her former husband Jim Toth announced the news of their separation on March 25th. Witherspoon and Toth were married for 12 years, and right before their wedding anniversary, the couple shared the heartbreaking news of their divorce. In 2011, the Home Again actress and Toth tied the knot in Ojai, California.
Last month, the actress and her former husband released a statement via Instagram that they are parting ways after 12 years of marriage. According to reports, their decision was amicable, they have no animosity towards each other and they are focussing on co-parenting their son Tennessee James.
Sharing the news of their divorce the couple wrote,
"We have some personal news to share… It is with a great deal of care and consideration that we have made the difficult decision to divorce. We have enjoyed so many wonderful years together and are moving forward with deep love, kindness and mutual respect for everything we have created together."
The statement continued,
"Our biggest priority is our son and our entire family as we navigate this next chapter. These matters are never easy and are extremely personal. We truly appreciate everyone's respect for our family's privacy at this time."
A source close to the couple told People magazine,
"They really are the best of friends and this is such an amicable decision. They are so committed to co-parenting together. They are invested in their whole family and making this as smooth as possible for everyone." 
In a previous interview with Elle magazine Reese Witherspoon revealed how she met Jim Toth. The Wild Star said,
"It happened out of the blue. This is really drunk guy was hitting on me, making such an idiot of himself, and yelling at me. He was, like, slurring, scowling. He said you don't know me. And I was like, yeah, I know. I don't know you! Jim came over and said, Please excuse my friend. He's just broken up with someone. Jim was a really good friend, pulling him out of that situation. That's just kind of who he is, a really good person."
Also Read: Former Miss Slovakia Veronika Rajek Can No Longer Claim Tom Brady As Boyfriend After $400M Rich Reese Witherspoon Snatches Him Away
Reese Witherspoon and Jim Toth announced their divorce news on social media just before their wedding anniversary. The couple were married for 12 years and shared a son Tennessee James from their marriage.
Source: Page Six