Robert Pattinson rose to prominence with his role in The Twilight Saga as Edward Cullen (2008-2012). Robert Pattinson started acting when he was 15 years old in a London Theatre Club. His first movie role was in Harry Potter and The Goblet of Fire (2005) as Cedric Diggory. Other than these, he's appeared in both big-budget and independent films. Recently, he's the talk of the town because of his role as the Caped Crusader in The Batman. However, he's been in the limelight for one more reason- his love interests. Fans are thrilled and excited to see Robert's look as Batman. All this has renewed their interest in Pattinson's life. So, here's a list of women Robert Pattinson has dated or was romantically involved with. But who is he currently dating? Check it out!
1. Kristen Stewart
Robert Pattinson and Kristen Stewart starred together in The Twilight Saga and fans loved the couple. They started seeing each other during the filming of the film series. They first got together in 2009 and made a nice couple. Fans were gushing over their pictures and appearances. However, things got messier between them in 2012 when the paparazzi shared photos of director Rupert Sanders kissing Kristen. In 2013, the couple finally called it quits.
How are they doing now?
Looks like things are normal between the two and they respect each other a lot. When it was announced that Robert will play Batman, Kristen had a good reaction. She said, "I am so happy for him, it is crazy… I'm very, very happy about that."
2. Dylan Penn
Four months after calling it quits with Kristen Stewart, Robert was being romantically linked to Dylan Penn. Who is she? She's the daughter of Sean Penn and Robin Wright. They never really confirmed their relationship openly. But they were reportedly spotted together at many events in 2013. One Robert Pattinson even confirmed that Rob was madly in love with the model! (via People) However, Dylan cleared the air by saying, "We're just friends. They photographed us in a place where there were other people and cropped the picture."
3. Katy Perry
This is hard to believe, but it is rumored that Rob was involved with Katy Perry too! It is said that the duo took their friendship to the next step. Both of them broke up with their partners around the same time. Some say they maintained their decade-long friendship, while some believe the rumors that they did date. In your opinion, how would they look like a couple? Wouldn't it be crazy if we saw them cast in a movie together?
4. FKA Twigs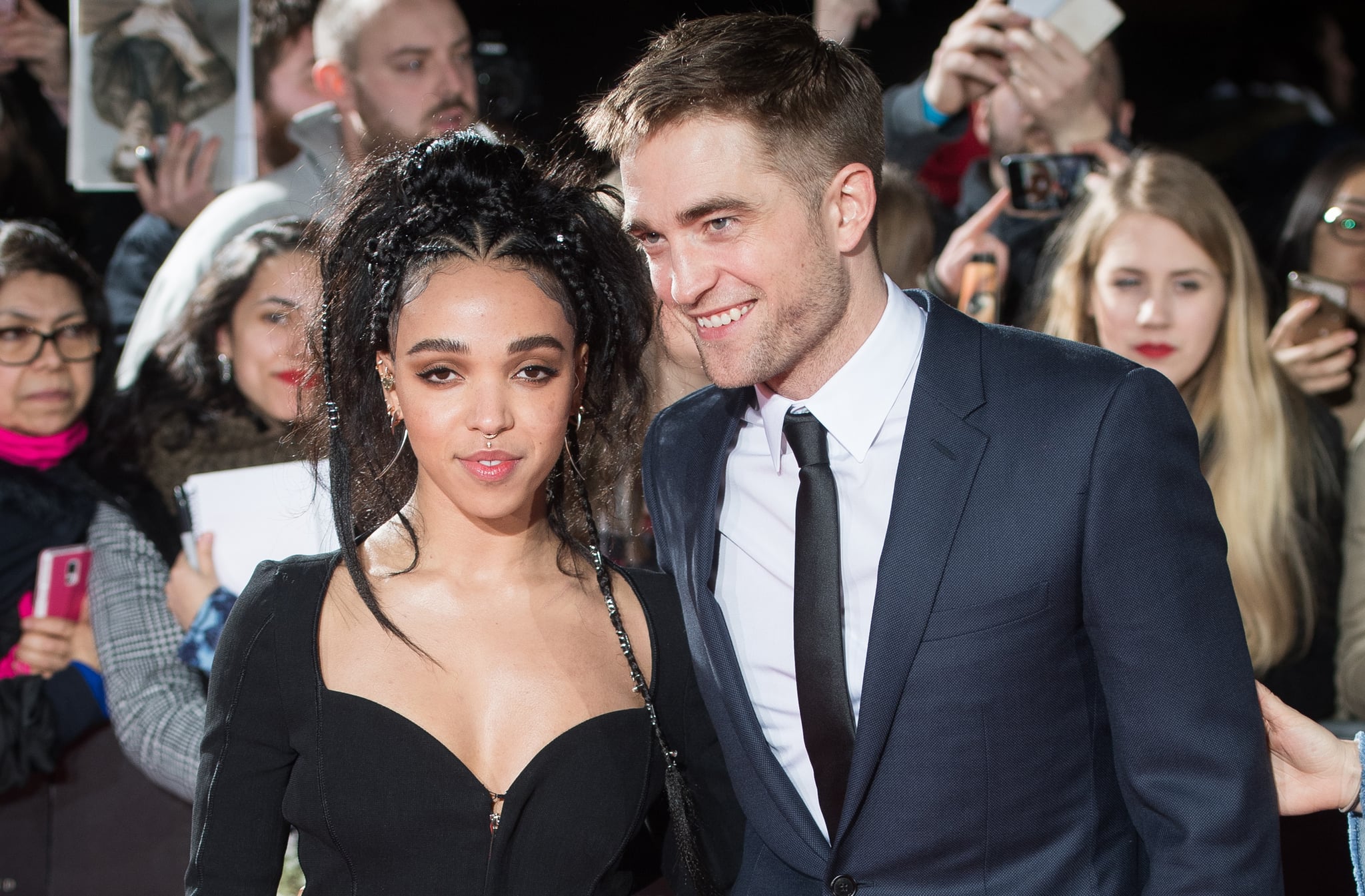 In 2014, Robert started dating FKA Twigs, an English singer and songwriter. Both of them were madly in love with each other and deiced to take a step ahead in their relationship. In 2015, the couple got engaged. For almost two years they were engaged and attended several events together. However, in 2017 the couple called off their engagement. The couple couldn't spend much time together due to their work schedule and hence decided to call off their engagement. Gladly, the duo are on good terms even after their split!
This was his past. But who is he currently dating?
5. Suki Waterhouse
Soon after Rob ended his romance with Twigs, he got involved with his current girlfriend Suki Waterhouse. Their romance was revealed in 2018's PDA-packed images and later it was confirmed that they are dating. It is also revealed that the duo spent the lockdown together in London where he was shooting for The Batman.