With so much hype for phase 4 of MCU, it feels like MCU is not going to disappoint us in the field of content, and we may discover many new characters.
One of the new characters is SHE-HULK9(Jennifer Walters). She is a cousin of Dr. Banner, who is professionally is an advocate and fights the legal battles for superheroes.
Once she met with a blood transfusion tragedy, which caused a mini gamma-ray disaster that turned her into a female version of Hulk.
She-Hulk is not as powerful as Dr. Banner, but in some way, she has more control over his powers, unlike Hulk.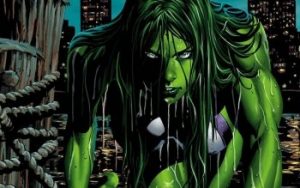 Her greatest antagonist of all time is M.O.D.O.K., an acronym for Mental/Mobile/Mechanized Organism Designed Only for Killing.
M.O.D.O.K. is George Tarleton, who professionally is a technician for the organization Advanced Idea Mechanics (A.I.M.).
He underwent a mutagenic operation voluntarily, which made him super-clever and intelligent. Rumors are confirming that MCU is in talks with Jim Carrey for the role of M.O.D.O.K.
Apart from all this, we may find Mark Ruffalo for the role of Dr. Banner, aka The Hulk, because Jennifer Walters got blood-transfused from Hulk only.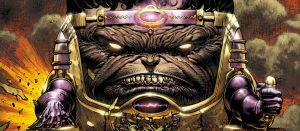 From various unofficial sources, it is leaked that we many find Alison Brie in the role of She-Hulk, who had worked with Netflix recently in G.L.O.W.
When she was asked about her appearance in the T.V. series She-Hulk, she answered it quite carefully by not giving any clue or hint about it.
However, until now, there no official confirmation about it. Alison is having the potential for this character, and if she were offered this character, she would prove it too.
Pictures are revolving around the social media platform unveiling her first look, but till now, there no such clarity neither from MCU nor Alison Brie.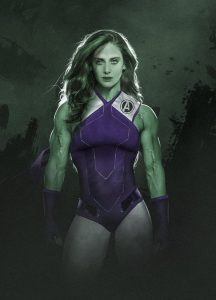 In the comic world, she was immensely liked by the readers for her incredible physique and powers.
Whatever may be the scenario, the fans are very eagerly waiting for the official confirmation from MCU, and we all know MCU never disappoints its fans. We may see She-Hulk very soon streaming in Disney+ by mid-2022.
Thanks for your feedback!