Star Wars: The Rise of Skywalker
Is the subject of a lot of chatter right now. But along with this, the Star Wars universe is going through a lot of expansions in the form of both movies, digital shows and TV shows. In the case of spin offs, they will be put on the Disney+ streaming service while the main Star Wars movie franchise will continue on the big screen like it has always happened. This segregation is likely because Solo: A Star Wars Story bombed at the box office. There have also been whispers of two tv series, one focused on Obi-Wan Kenobi and another centered on Boba Fett. But the live action media isn't where the Star Wars franchise is limited at. There have also been new developments when it comes to Star Wars comics.
Which New Star Wars Character Is Appearing In A Comic Book?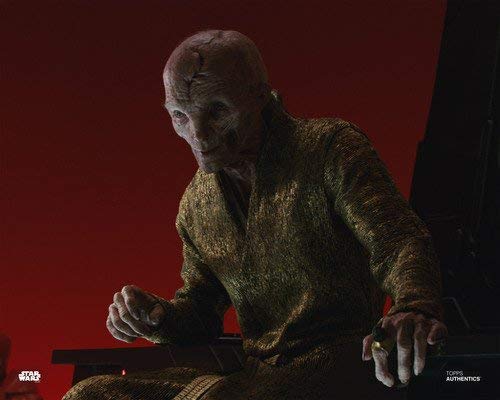 While he might not be a Sith Lord, it looks like the newly announced Age of Resistance miniseries will finally explore Supreme Leader Snoke's backstory a bit. Each entry will be written by Tom Taylor and illustrated by both Ramon Rosanas and Leonard Kirk. Better yet, some of the issues will also focus on Kylo Ren and Rey. But when it comes to the Snoke book, the officially released blurb says:
"It's expected to chart the early days of his corruption of Ben Solo and Kylo Ren's training as his apprentice."
Which Star Wars Character Is Appearing In The Comics Now?
There are two noteworthy Star Wars comics on the shelves right now:
While he hasn't been seen on-screen since Rogue One, Darth Vader has always been a force to be reckoned with, even long before he joined the Dark Side and took on his Sith mantle.
Anakin Skywalker also appears in comicbooks. He showed a very strong connection with the force from a young age and his power has been on display ever since George Lucas introduced us to the franchise back in 1977. Despite his death decades ago, a recent comic has shed some light on an unlikely hero who nearly killed Vader not once, but twice.
Age of Resistance hits shelves this July.
(Source: wegotthiscovered.com and comicbook.com)