Spiderman 3 is reportedly bringing back Alfred Molina and Jamie Foxx from earlier Spiderman franchises. For their roles of Doctor Octopus and Electro, respectively. Is it possible that they survived their deaths?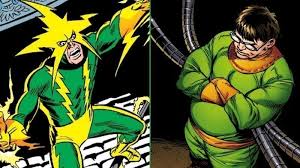 The third Spiderman sequel is highly anticipated and has recently begun filming in Atlanta. There are rumors that it will be a Spider-Verse style Movie, inspired by the comic book released in 2004 and the blockbuster animated film Spiderman: Into the Spider-verse. There have also been reports that Andrew Garfield and Tobey Maguire are reprising their roles as other iterations of Spiderman, meaning Tom Holland may wind up teaming up with his predecessors.
The return of Alfred Molina and Jamie Foxx in Spiderman 3
Doctor Octopus was obsessed with creating the world's first Fusion Reactor. Which threatened to destroy the entire planet. In the end, however, his humanity won, and he ended up sacrificing himself to shut to save Earth. Like most Spiderman Villains, he also had personal ties with Peter Parker, and it took Spiderman's unmasking to redeem him. Now it seems that Alfred Molina is returning to his role as the Doctor Octopus, with reports confirming that he will be fully outfitted as Doctor Octopus, complete with his metal tentacles.
Jamie Foxx's Electro wasn't really the highlight of the Amazing Spiderman 2, but to be fair, that film wasn't the highlight of the Spiderman Franchise either. In early October, news broke that Electro would be returning in Spiderman 3. It's not clear, though, if he will have blue skin anymore. Foxx is toying with reporters refusing to admit that he will be playing the Super-villain role again, but it feels like a deal.
However, the question remains, Could they have survived their deaths? Here is how they could have survived:
How Doctor Octopus may have Survived?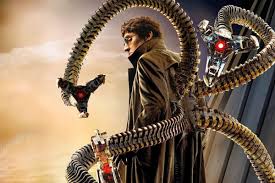 According to a theory, Doctor Octopus did not necessarily die. He was consumed by the Singularity just before his death. In the real world, scientists theorize if Black Holes are actually Wormholes that connect our Universe to an Alternate Universe. Esteemed scientist Stephen Hawking himself champions this theory, so there is a chance that Dr. Octopus entered the MCU timeline.
How Electro may have survived?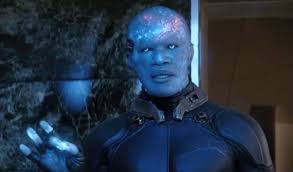 The actual death of Electro is The Amazing Spiderman 2 opens up the possibility that he did not really die. In the film, Spiderman and Gwen Stacy overloaded him with a surge of electricity to stop him. It seemed that due to the excess of energy, his body broke atomically, and he burst into a flare of energy. This "death" actually may have been a metamorphosis. In the comics, Electro has the ability to transform into a being of pure energy; therefore, rather than dying, he may have transformed. This could have allowed him to jump between alternate realities. A power that Electro demonstrated in the Web Warrior series. Electro identified Electromagnetic signature and associated it with traveling between dimensions. Therefore the comics themselves create a precedent for Electro to make his way into the MCU alternate reality.
Source: WeGotThis
Thanks for your feedback!