When we were kids we all wanted a cool room. And now that we have grown up, we still want that to happen!
And with things like Pinterest boards, you can check out some really cool ideas on the internet to make some really cool changes. Maybe for your kid's room (or even your own!). I mean, who needs a Fortress of Solitude or a Batcave when you can live in these rooms.
Here are some of those really cool ideas for you to look into, and maybe then you can try some on your own. This is how you make your room SUPERHERO!
Superhero Wall Art
Wall Arts are an amazing way to decorate your rooms. But what if put a twist to it and jazzed things up a little. Take photos of your kids as superheroes, enlarge those pictures and get them framed. Instant wall art!
Superhero Posters and Prints
Get your hands on some vintage superhero posters, get it framed (coz vintage guys!) and put it up on your walls. Or print your favorite dialogues by your favorite characters from your favorite movie in some cool fonts and get them fitted into your walls!
Superhero Paint Job and Decals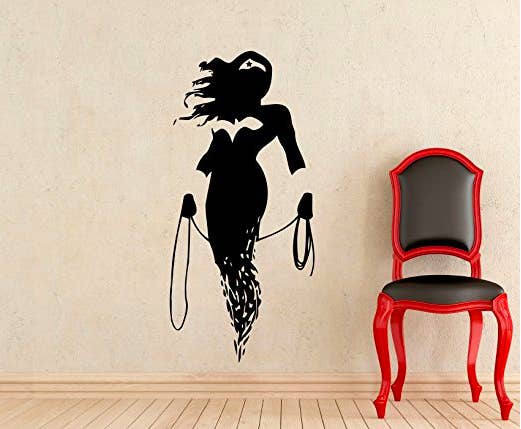 Find out who your child's (or your own) favorite superhero is. Choose the color that resembles them, and get the room painted in that color. You can even add in some art work! Design some decals, and put them on your wall.
Superhero Headboards
Make yourself a brand new headboard by using some recycled materials and using your imagination. And of course, pick a theme so it doesn't look out of place. They look absolutely amazing.
Superhero Dresser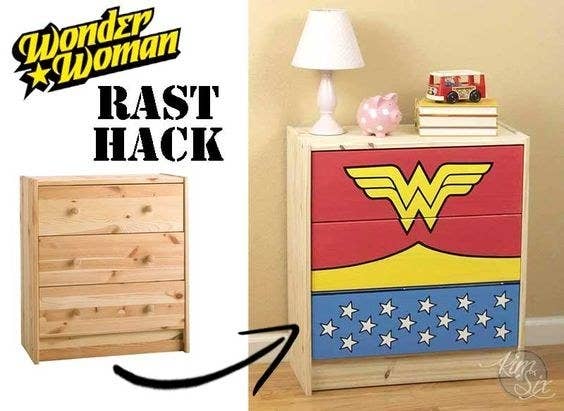 Paint your dressers in superhero themed designs or get wallpapers and put them on your dressers and give them a new and cool look!
Superhero Knobs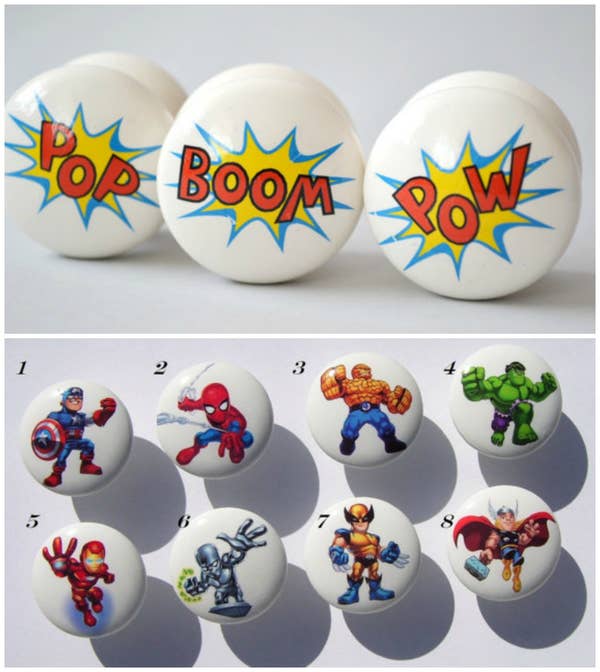 Do you know you can find everything under the sun in superhero themes – even knobs? Why use the age old traditional stuff, when you can be cool and use the superhero designs! Use them for your dressers and cupboards and doors.
Superhero Night Light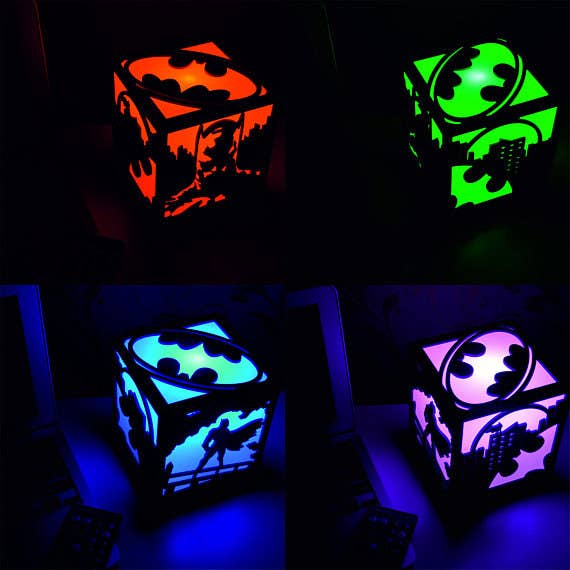 Night lights are a really cool feature when it comes to designing a room. Get some superhero themes night lights and get them fitted and just wait and see the magic!
Superhero Shelves and Storage
There are so many superhero shelves available, just find the ones you like and get them fitted in to your walls. And if you have shelves, obviously you also get storage boxes. From the DC Holy Trinity to the Marvel Avengers, you can have anything you want!
Superhero Rugs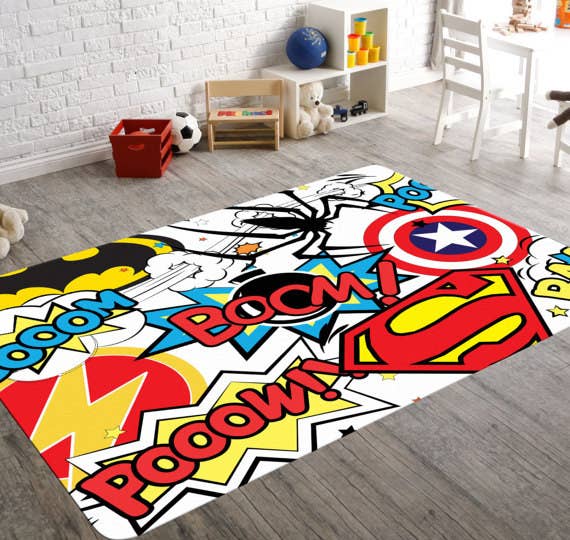 You even get to have superhero themes rugs! Just find the one that fits your taste (and your room) and but it! Another cool feature to add to your rooms.
Superhero Lego Showpiece
Its Lego guys! Every child (and adult) wants a Lego set. But get some Lego figurines; get them framed and fitted into the walls and viola! You have a brand new design feature for your rooms!