Will Poulter is one of the most successful stars in Hollywood and has played versatile roles in big-banner films. The actor is best known for his role as Eustace Scrubb in the 2010 fantasy adventure The Chronicles of Narnia: The Voyage of the Dawn Treader. 
Poulter is a supremely talented English actor and the proud recipient of the BAFTA Rising Star Award, which he earned for his stellar performance in the 2013 film, We're the Millers. In a candid interview, Poulter revealed an intriguing anecdote that he once was mistaken for an animated character from Pixar's Toy Story.
Will Poulter Reveals Being Mistaken For Sid From Toy Story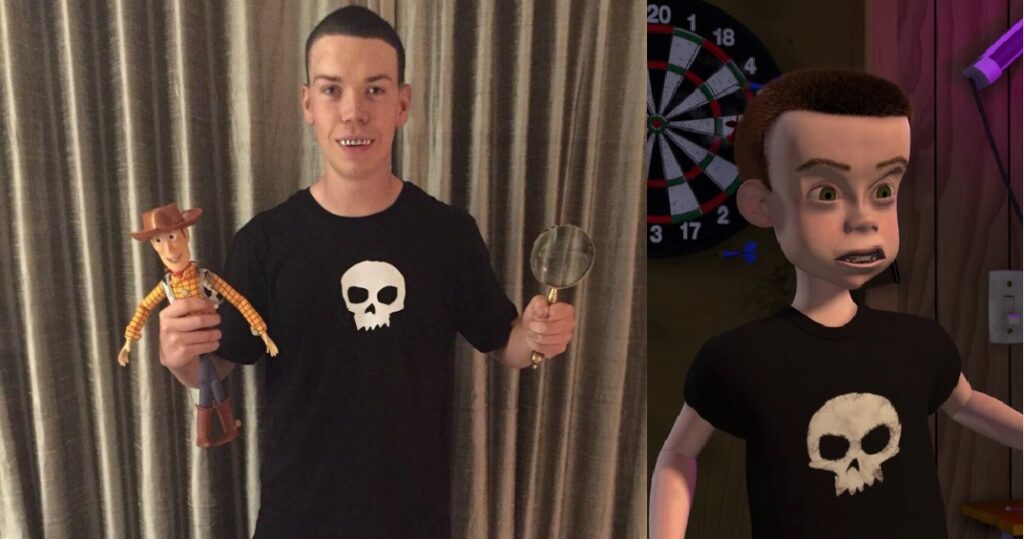 The Guardians of the Galaxy Vol. 3 movie actor is rising high in his acting career. Will Poulter has collaborated with several creative visionary directors on fascinating projects like Midsommar, We're the Millers, The Maze Runner, The Chronicles of Narnia: Voyage of the Dawn Treader, and The Little Stranger. Poulter has received many critically acclaimed accolades for his exceptional acting skills.
Since the beginning of his professional career, the actor has scored prominent roles in Hollywood. He was featured as one of the upcoming actors in the hottest issue of Vanity Fair in 2014 under the category, 'Hollywood's Next Wave.'
Also Read: 'This is Our Take on Adam Warlock': James Gunn Teases a Very Different Version of the Superhero in Guardians of the Galaxy Volume 3
In a candid interview, Will Poulter recently spoke about being mistaken for Sid from Toy Story at a urinal. While speaking with GQ, the interviewer asked Poulter if his fans acknowledge him as a major celebrity in public. The actor then shared a hilarious anecdote, when he was in the bathroom in Los Angeles and a fan asked if he was Sid from Toy Story. 
Will Poulter recalled,
"A guy at a urinal in L.A. last week turned to me and said, you're in Toy Story, right? and I was like, well, that was animated. I don't want to be rude. I don't want to be rude. I also appreciate there's a meme going around of me—I dressed up as Sid from Toy Story for anti-bullying week. So arguably, I haven't helped my case. But Toy Story came out in 1995. I was two. And they weren't doing it through live-action."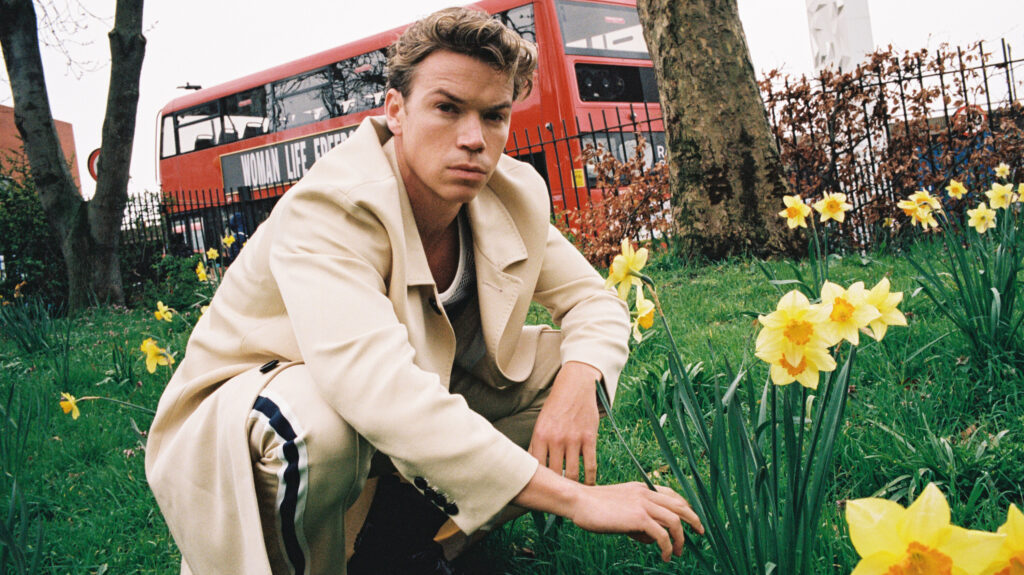 Poulter continued,
"It's funny—when things trend like that on the Internet, all context is lost, and a big one is talking about overnight transformations. The one that went viral in relation to me was a picture of me in We're The Millers next to a picture of me in Guardians. There's literally; 10 years between those two pictures, but people don't even realize it."
The Death Cure actor added,
"Someone in the pub two days ago said, oh, you've had a glow-up. Congrats. It's a little bit hard not to accept that you were ugly for the best part of your life, and now things are looking up a bit! I don't know if that's just me being cynical, but it's hard not to take it as a backhanded compliment. People say it like it's positive, but it could also contribute to a complex."
Read how fans are reacting to the news. 
— 𝚂𝚘𝚌𝚛𝚊𝚝𝚎𝚎𝚓🗿 (@TheSocrateej) May 10, 2023
"What do you mean Cid's not real?" pic.twitter.com/n262yxNOkb

— 🇺🇸 Phigs ✝️ (@Return0fthePhig) May 10, 2023
Didn't know he was in that

— Samantha J. Foster Composer (@sjfostersound) May 10, 2023
— David Kuhne (@D_Khunne) May 10, 2023
That may or may not be true but I started watching the latest Guardians of Galaxy, saw his face & the whole movie became comical for me. Couldn't watch anything ever again from GOG.

— The Guy (@zyx_0_cba) May 11, 2023
Here's me thinking the fan was great for remembering him from one of his early works until it was pointed out that it's an animated movie 😂🤷‍♀️

— Just Me (@tiredbearr) May 10, 2023
Will Poulter dressed like the fictional character Sid from Toy Story for Halloween in 2017 and shared the photos on Instagram, prompting many users to create memes based on his uncanny resemblance to the film's character.
Also Read: "I am sort of nervous to say anything"- Will Poulter reveals the challenges for MCU's Adam Warlock
Will Poulter Talks About His Journey in Hollywood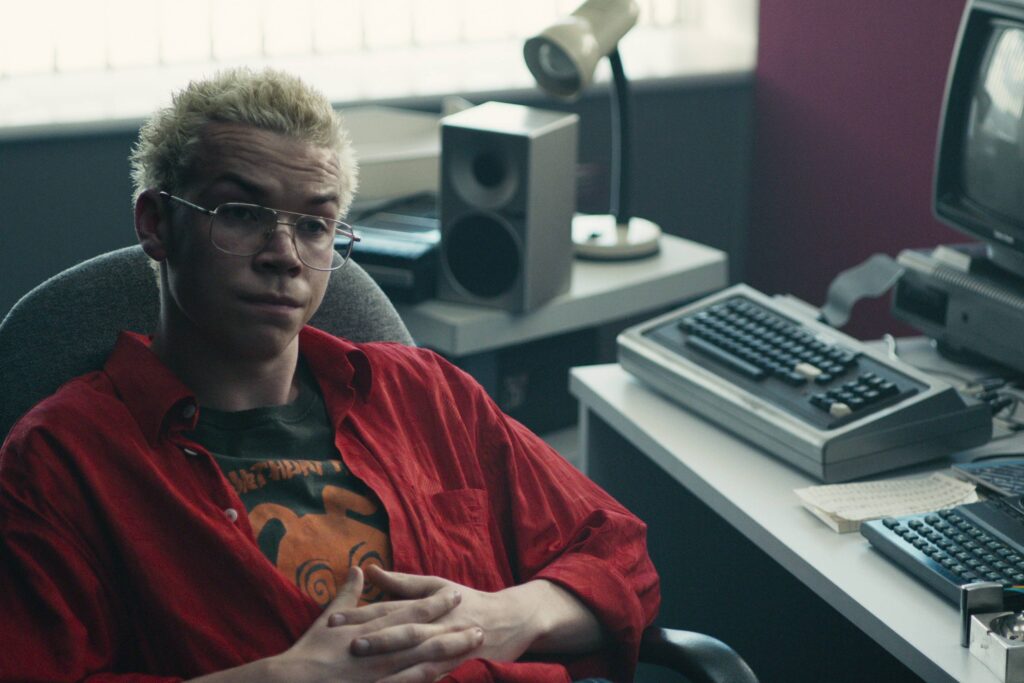 The magnificent actor, who rose to fame early in his acting career, is making waves in Hollywood. In a tell-all interview with GQ, Will Poulter was down to disclose his fitness routine and golden journey in the film industry. Reflecting on his career, the actor said,
"One thing I was caught up in a lot when I was younger was looking at what other people were doing and being competitive. I cringe at my attitude of I've got to beat so and so to get this role. The industry does pit actors against one another a lot, but none of us are really in competition with each other, and the realization around that was freeing."
Also Read: Will Poulter Talks About Why He Exited Amazon's Lord Of The Rings Show!
Will Poulter is a talented actor who recently turned 30 and is looking for fresh opportunities in the film industry. With his dedication and hard work, he undoubtedly creates a buzz, in the entertainment business.
Source: GQ Magazine