This Friday on The Boys, you might see some things that are inappropriate.. You are not ready for this weeks Herogasm episode. The much awaited series adapts the famed Herogasm" comic books plot, which depicts a group of supers enjoying an orgy. There seem to be obviously a lot of graphic sexual sequences.
There Is More Than Sexual Indulgence In The Herogasm Episode.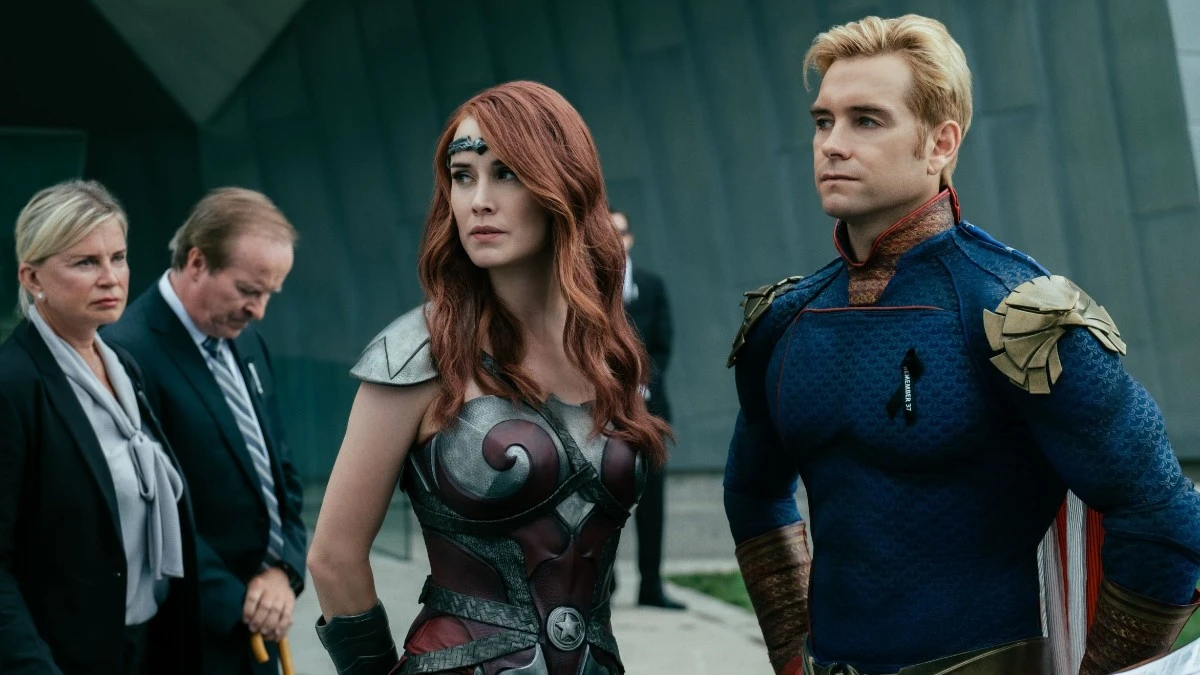 In this episode  startling amount of emotional tragedy also surrounds . "It's a huge episode for a lot of reasons, not just because there's a massive superhero orgy," Kripke says.
This episode also has bloodbath and the gory scenes. Also Homelander is unpredictable and might snap at any moment. It won't be long before the entire globe collapses.
Trailer And The photos Shared With A Warning.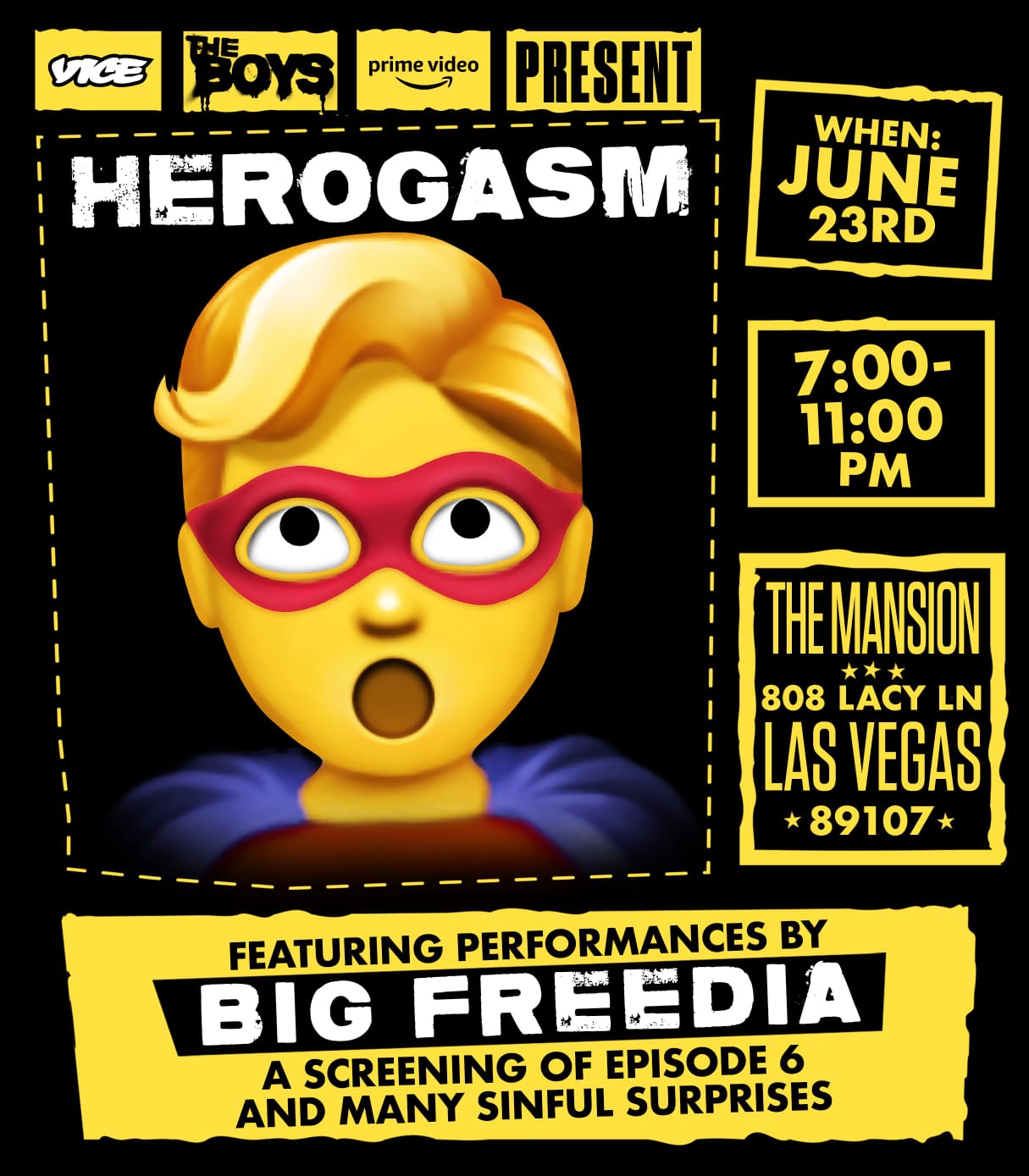 The infamous poster of the Herogasm Episode was shared with a warning. They announced this around a year ago. The episode Herogasm was much awaited and the anticipation of the event grew with time.
Few audiences might not be comfortable watching the upcoming episode. "It is a episode that you can not forget, but also can not run away from," the actress Erin Moriarty said on Instagram, posting a shot.
Of course, due to the highly violent nature of the material, showrunner Eric Kripke is only able to go so far in the television portrayal of the infamous incident. The episode is not as same as the comic book, not everything was copied.
Fans Showed Excitement When The Announcement Was Posted On Twitter.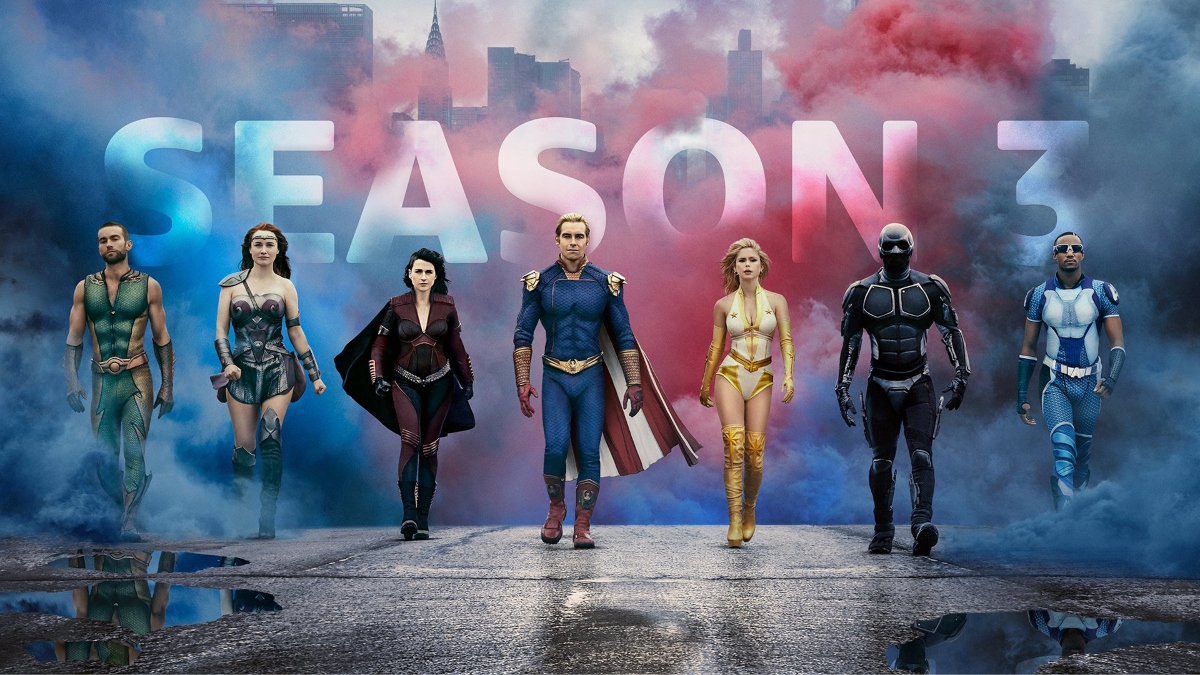 The official twitter account of "The Boys" shared a toolkit on how and where to watch the newest episode "Herogasm". This made the fans excited and it started trending on twitter.
You lot kept asking, so here's where you should watch #Herogasm at full blast—no headphones:
-At the ball game
-In bed next to your partner
-In your office's busiest conference room
-At an electronics store on their display computers
-At grandma and grandpa's while they're awake

— THE BOYS (@TheBoysTV) June 22, 2022
The episode, which is sure to be among the most contentious in history of television, has many fans both delighted and afraid to view it.
The Boys Season 3 Episode 6 return on June 24. Hold on to your seats because this is going to be a bumpy ride.