In a series of pictures shared recently, Khloe Kardashian poses with Prada clothes during a photo shoot she conducted for Sorbet magazine. Fans were astonished by her new transformation as she donned a new hairstyle and worked hard to tone her body. However, the day after sharing those photoshoot pictures, she posted a boomerang video to her Instagram story and started facing major backlash in her comment section.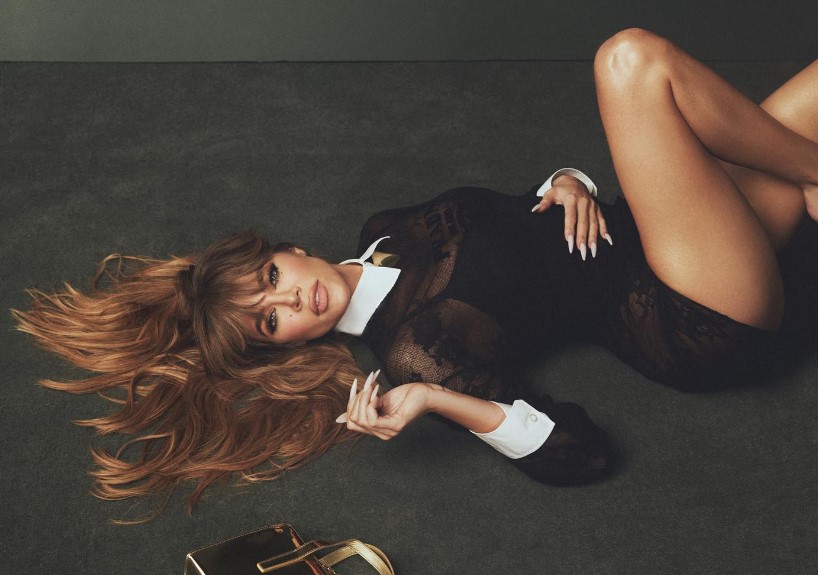 She took to Instagram to update fans about her post-winter break gym routine, but it appears that had gone wrong. Viewers were confused by the series of pictures posted on her Instagram from Sorbet magazine, accusing the co-founder of Good American of heavily editing her photos and linking her latest look with Taylor Swift.
Also Read: "Attacking someone is sad in my opinion": Khloe Kardashian Blasts Fans Calling Her 'Unnatural' Due To Her Super Expensive Surgeries
Khloé Kardashian Slammed Fans' False Claims
Taking to Instagram on Wednesday, the 38-year-old reality star Khloé Kardashian shared a pouty clip from the gym, revealing she's back to her 6 am workouts after taking a holiday break. Khloe K credited her sensational shape to 'years of workouts' the day before, slamming claims she used a diabetes drug.
The reality star captioned her boomerang video,
"Now that winter break is over, my 6 am workouts are back so I can do carpool, but today I am lucky and get to do it a little later! Getting back into the 6 am workout groove is tough,' the Good American founder captioned the Boomerang clip.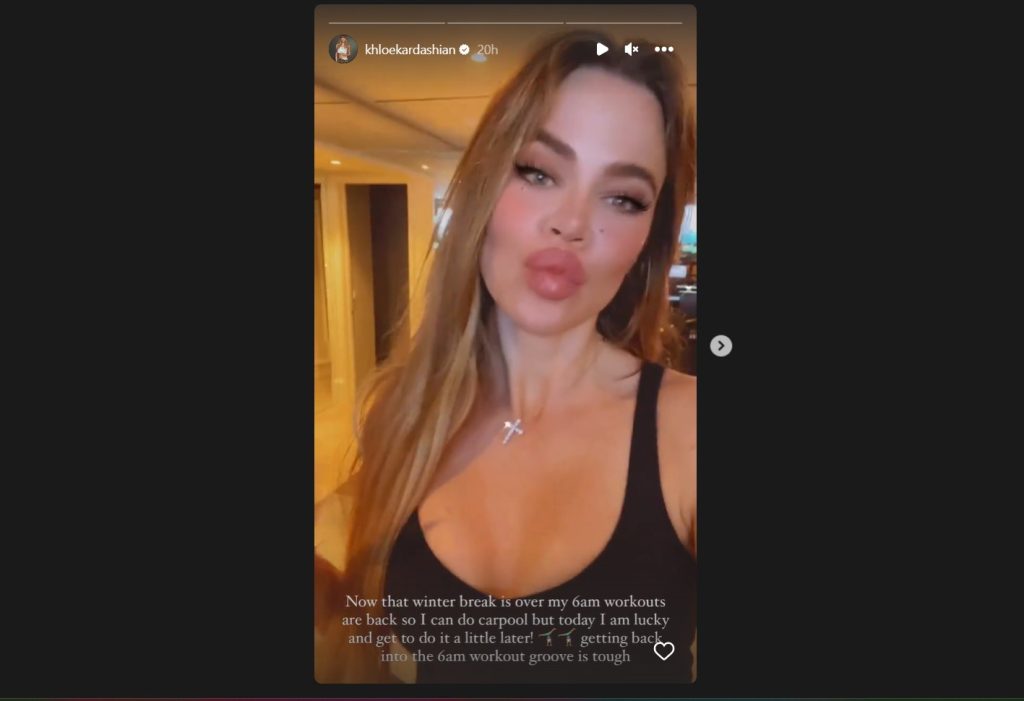 She seemed excited to share her gym routine updates with fans, but in contrast, she got trolled. With gym machines visible behind her in the clip, the entertainer wore a low-cut black tank top and a sparkling diamond cross necklace to accessorize her workout attire.
In an Instagram post on Tuesday, Khloe K displayed her incredible abs as she posed for Sorbet magazine. Fans on her latest post claimed it was the result of taking diabetes drugs like semaglutide and it suppresses your appetite, helping you lose almost a fifth of your weight. She captioned the post,
"Fun fact: I wore clip on bangs for this shoot. It was fun to give a different look and not be committed. I am surprised with how much I liked the bangs even though they changed the shape of my face. Would you ever get bangs?"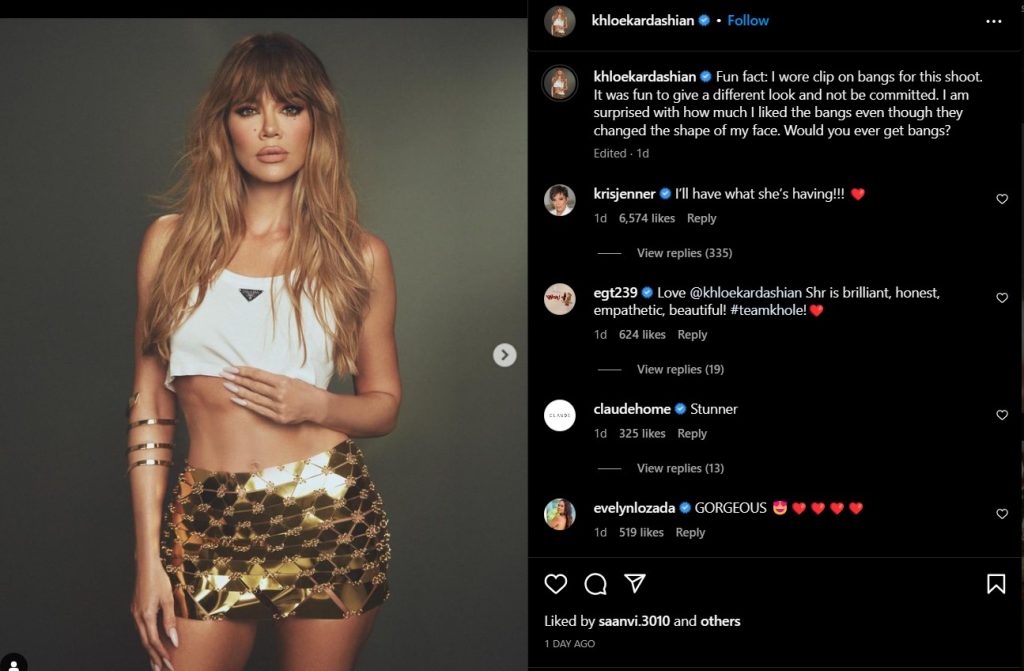 One of her fans commented,
"The fact that she uses diabetic medicine to get this skinny is disturbing [sic]'."
Khloe Kardashian clapped back,
"let's not discredit my years of working out. I get up 5 davs a week at 6am to train. Please stop with your assumptions. I guess new year still means mean people."
The matter ignited when the reality star slammed those false claims and made her angry. Several fans trolled her over her new clip-on bangs hairstyle, while others ridiculed her newly transformed face.
Also Read: It's like body plagiarism': Fans Slam Khloe Kardashian for Copying Taylor Swift, Call Her a 'Creepy, Unoriginal Pervert'
The KarJenner Sisters' Transformations: What All The Hype Is About?
The KarJenner sisters always remain in the headlines due to their style, hair, and body transformation. Many surgeries have been performed on all sisters, such as lip jobs, face lifts, hair treatments, skin care treatments, and so on. Although some of their core fans praise the change of look, many criticize it.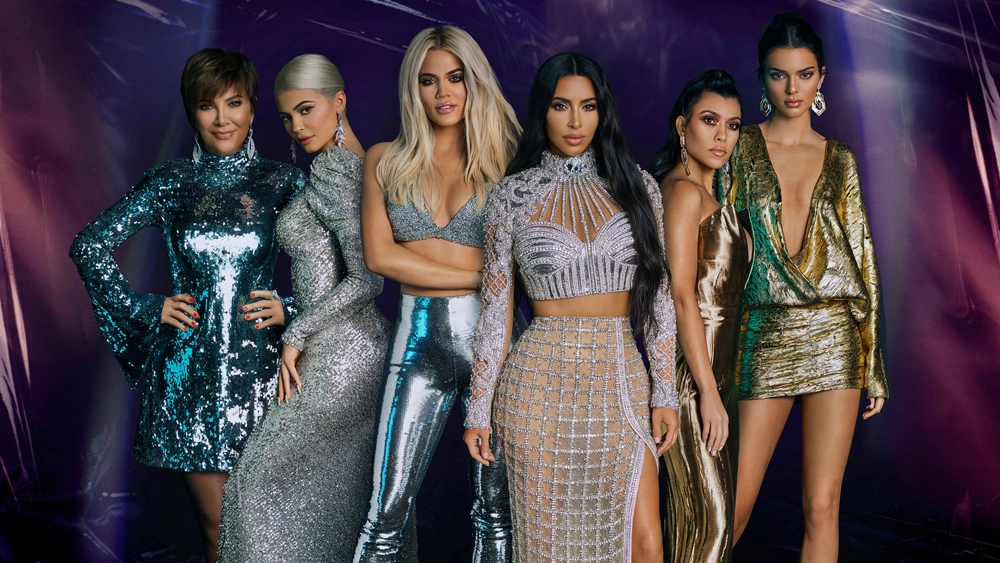 In an attempt to quickly drop 16 lbs for the Met Gala last year, her sister Kim Kardashian was believed to have used the drug, inadvertently causing the drug to be in short supply globally. After Kim K insisted that she lost the weight naturally, she credited a sauna suit, diet, and running twice daily for the transformation. Now, Khloe K is also facing the same type of claims after her drastic transformation and responding to rumors that she also used an illegal substance.
Several of Khloe K's fans praised her bangs for making her look 'younger' after seeing her new photoshoot look and calling her more like Heidi Klum and Denise Richards, while others pointed out that she looked strikingly similar to Taylor Swift.
Also Read: "None of them made me feel secure like her": Lamar Odom Desperate to Get Back With Khloe Kardashian, Wants to Take Her Out For Dinner
Source: Instagram