The New Mutants FINALLY released on August 28 on streaming services everywhere. Superhero movies have become mainstream cinema and audiences are looking forward to more.
We at Animated Times are here to help. Here's a list of the most anticipated upcoming superhero movies 
Wonder Woman 1984- October 2, 2020
Directed By: Patty Jenkins
Stars: Gal Gadot, Chris Pine, Kirsten Wiig, Pedro Pascal, Robin Wright, and Connie Nielsen.
Diana returns in Wonder Woman 84, chronicling the adventures of Diana in the year 1984 going up against her classic rival, The Cheetah and Maxwell Lord.
Connie Nielson and Robin Wright also return as Hippolyta and Antiope in a story that is set in the backdrop of the cold war.
The second trailer debuted at DC FanDome showcasing Cheetah in all her glory and leaving fans wanting more.
Originally slated for a June release, the film has been pushed to October 2nd, 2020. Not much longer before we see Wonder Woman on screen again. 
Black Widow – November 6, 2020
Directed By: Cate Shortland 
Stars: Scarlett Johanssen, Rachel Weisz, Florence Pugh, David Harbour, and O-T Fabgenle

Endgame saw the passing of Natasha Romanoff also known as the Black Widow.
The movie follows Natasha as she tries to uncover a criminal conspiracy that threatens her from the past.
The movie also features Taskmaster and Red Guardian and Yelena Belova, integral characters from the Black Widow's comic book mythos. Fans can except what is being dubbed "John Wick in the MCU" on November 6, 2020.    
Eternals – February 12, 2021
Directed By: Chloe Zhao
Stars: Kit Harrington, Kumail Nanjiani, Richard Madden, Angelina Jolie, Salma Hayek, Gemma Chan, Brian Tyree Henry, Ma Dong-Seok, Barry Keoghan
Following an unexpected tragedy in the following the events of Avengers: Endgame, the Eternals, an immortal race of aliens created by the celestials of the universe reunite. They must now take on their evil counterparts the, Deviants. With an ensemble, diverse cast, and elements such as Manga and Bollywood, this movie promises to be a treat. 
Morbius – March 19, 2021
Directed By: Daniel Espinosa
Stars: Jared Leto, Matt Smith, Jared Harris, Tyrese Gibson, Al Madrigal
Michael Morbius a biologist with a rare blood disorder attempted to cure himself of his condition.
This unfortunately turned him into a pseudo-vampire which gave him powers like super strength, enhanced speed, flight, hypnotism, and accelerated healing. Morbius now needs to invest blood regularly to survive, killing, or injuring his victims. This movie will apparently tie into the Marvel Cinematic Universe via a cameo from Michael Keaton as the Vulture. 
Shang-Chi and the Legend of the Ten Rings – May 7, 2021
Directed By:  Destin Daniel Cretton
Stars: Simu Liu, Awkwafina, Michelle Yeoh, Florian Munteneau, Ronny Chieng, Toni Chiu-Wai Leung
Marvel's first hero with an Asian lead is expected to hit theatres in 2021. Trained as a villain but choosing to employ his skills on the side of good, Shang-Chi will face off against his father, The Mandarin. The real Mandarin this time. Tony Leung will play the Mandarin while Simu Liu will play the titular role of Shang-Chi, the master of Kung-Fu. 
Let There Be Carnage – June 25, 2021
Directed By:  Andy Serkis
Stars: Tom Hardy, Woody Harrelson, Michelle Williams, Naomie Harris, Stephen Graham, Reid Scott
Sony's Venom was a massive commercial success. The sequel titled "Let There be Carnage", welcomes Naomie Harris as Shriek and Woody Harrelson as Carnage. The sequel as expected will see Venom go up against Carnage in an all-out…. Carnage? With Andy Serkis at the helm, a surprising choice for a director, this promises to be an interesting affair. 
The Suicide Squad – August 8, 2021
Directed By:  James Gunn
Stars: Margot Robbie, Viola Davis, Joel Kinnaman, Idris Elba, Alice Braga, Pete Davidson, Jai Courtney, Nathan Fillion, Michael Rooker, John Cena, Steve Agee, Taika Waititi, Sean Gunn, David Dastmalchian, Peter Capaldi, Storm Reid, Mikaela Hoover, Flula Borg, Jennifer Holland, Mayling Ng, Joaquín Cosio, Juan Diego Botto, Daniela Melchior, Marisol Correa 
James Gunn's latest superhero offering sees an ensemble cast take on roles of B and C-list villains in an all-out battle royal. A behind-the-scenes look at DC FanDome revealed the first look at the cast and what audiences could expect from the upcoming movie. Gunn revealed it is the biggest movie he has ever worked on. Audiences are now waiting in anticipation for this upcoming supervillain epic. 
The SnyderCut – 2021
Directed By: Zack Snyder
Stars: Henry Cavill, Ben Affleck, Gal Gadot, Jason Momoa. Ezra Miller, Ray Fisher, Connie Nielsen, Robin Wright, Ciaran Hinds, Amy Adams, Diane Lane, Jeremy Irons, Amber Heard
Zack Snyder's version of the Justice League will hit streaming services in 2021. The SnyderCut arose from a grassroots campaign, with fans clamoring to see the director's vision of the movie. With an appearance from Darkseid himself and more focus on Flash and Cyborg in a 4-hour event, fans can wait happily till 2021.  
The Batman – October 1, 2021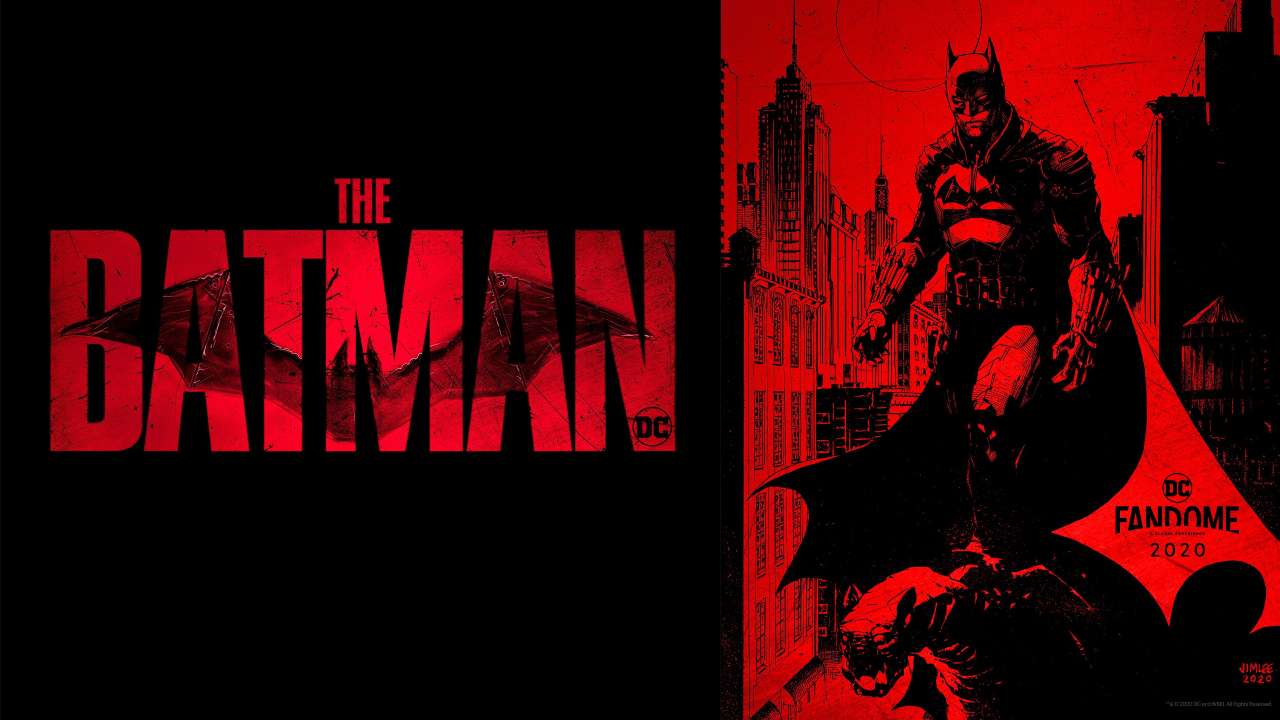 Directed By: Matt Reeves
Stars: Robert Pattinson, Andy Serkis, Paul Dano, Zoe Kravitz, Jeffrey Wright, Colin Farell
The Batman footage that debuted at DC FanDome blew fans' minds at the first appearance of this new, more grounded Batman. Pattinson looks amazing as the Caped Crusader as he goes up against classic members of Batman's rogue gallery- Penguin, Catwoman, and Riddler. The shooting has reportedly halted owing to Pattinson's CoVID diagnosis which could mean the release date could go further. 
Spider-Man Sequel – November 5, 2021
Directed By:  Jon Watts (expected) 
 Stars: Tom Holland, Zendaya
Details are thin on the ground right now with regards to the story, but Tom Holland teased that the third MCU Spider-Man story is "absolutely insane". Given that Spider-Man was unmasked by J. Jonah Jameson as Peter Parker, it will be interesting to see where the story picks up. 
Black Adam – December 22, 2021
Directed By: Jaume Collet Serra
 Stars: Dwayne "The Rock" Johnson, Noah Centineo. 
Dwayne Johnson revealed the concept art teaser for his upcoming Black Adam movie where he plays the titular character. Teen heartthrob Noah Centineo will play the JSA hero Atom Smasher along with Cyclone, Dr. Fate, and Hawkman who are yet to be cast. The movie will see the rise of Black Adam, the emperor of Kahndaq, powered by the Egyptian Pantheon, as he changes the power hierarchy in the DC universe.  
Thor: Love and Thunder – Feb 11, 2022
Directed By: Taika Waititi
Stars: Chris Hemsworth, Natalie Portman, Tessa Thompson, 
Taika Waititi will return to helm the latest Thor movie inspired by Jason Aaron's run. Aaron introduced the world to the first female God of Thunder. Jane Foster is the new God of Thunder while simultaneously battling her cancer diagnosis. Valkyrie will also have a female love interest. 
Doctor Strange in the Multiverse of Madness – March 25, 2022
Directed By: Sam Raimi
Stars: Benedict Cumberbatch, Elizabeth Olson, Chiwetel Ejiofor
Sam Raimi takes over directing duties from Scott Derrickson for the sequel to 2016's Doctor Strange. The sequel will see the good doctor and the Scarlet Witch travel through the multiverse and battle threats. Speed and Wiccan, the Young Avengers are rumored to appear along with America Chavez as well. Chiwethel Ejiofor is also reprising his role as Baron Mordo. 
Shazam 2 – April 1, 2022
Directed By: David F. Sandberg
Stars: Zachary Levi, Jack Dylan Grazer, Asher Angel, Grace Fulton, Marta Milans, Ian Chen, Adam Brody, D.J. Cortona, Megan Good, Cooper Andrews, Jovan Armand, Ross butler

Shazam! 2 will see the original cast and director reunite to see the Shazam family take on the threat of Mr. Mind. Dr. Sivana and Mr. Mind were seen conspiring to bring down the Shazam family in the pursuit of power. Details are thin but rumors suggest that Sinbad, a classic villain might also appear.  
The Flash – June 2, 2022
Directed By: Andy Muschietti
Stars: Ezra Miller, Ben Affleck, Michael Keaton, Kiersey Clemmons, Billy Crudup
Ezra Miller is gearing up to play the Flash in this solo outing. The movie will adapt the "Flashpoint" storyline from the comic books but will be markedly different according to the makers. Michael Keaton will reprise his iconic role as Batman from this 1989 and 1990 outings while Ben Affleck is expected to reprise his Batman role as well. Kiersey Clemons will reprise her role as Iris West and Billy Crudup will return as Henry Allen. 
Captain Marvel 2 – July 8, 2022
Directed By: Nia DaCosta
Stars: Brie Larson 
 While not many details have been revealed for Captain Marvel 2, Nia DaCosta, director of the Candyman reboot has been chosen to helm the second outing for Carol Danvers. Hopefully, Kamala Khan or Monica Rambeau will appear in the sequel. 
Spiderverse Sequel – Oct 7, 2022
Directed By: Joaquim Dos Santos 
Stars: Shamiek Moore, Hailee Steinfeld, Brian Tyree Henry, (expected)
 Prepare for more multiversal mayhem with more Spider-Men from different timelines and universes. Again, details are scarce but expect great things from the makers of the film that won 2019's best animated feature Oscar.A
Aquaman 2 – December 16, 2022
Directed By: James Wan
Stars: Jason Momoa, Amber Heard, Yahya Mateen II, Patrick Wilson
With the stars and director reprising their roles in the sequel, fans are in for an undersea treat. Details are still unclear but James Wan promised a more 'serious' and intense Arthur Curry for the sequel. He also said that the story will be a little more relevant to the world today. The sequel will also feature Patrick Wilson as Ocean Master once more.