"Would I rather be feared or loved? Easy. Both. I want people to be afraid of how much they love me." – Michael Scott,
As we all know, the office is an American documentary, sitcom TV-series that portrays the employees' day-to-day work lives in the Scranton, Pennsylvania branch.
These employees work in a fictional company named Dunder Mifflin Paper Company.
The show got aired on NBC from March 24, 2005, to May 16, 2013, with a number of nine impressive seasons.
The show's given info is that it's an adaption of 2001 till 2003 BBC's famous series of the same name.
The show was adapted for American Tv by none other than the famous veteran writer who wrote several shows like Saturday Night Live, King of the Hill, and The Simpsons he is none other than Greg Daniels. 
The show was co-produced by Reveille Productions Daniels's Deedle-Dee Productions, and later by Shine America, also in connection with Universal TV. The original six executive producers of this mockumentary were Daniels, Howard Klein, Ben Silverman, Stephen Merchant, and Ricky Gervais, along with several others promoted in the later seasons.
The show became a massive success and thus was a great hit during its tenure and till now.
Therefore throughout its nine seasons, The Office had numerous memorable moments.
In due course, the lives of these Dunder Mifflin employees ended up to be far more fascinating than the paper they were selling.
Starting from Pam and Jim's relationship to the very family-like atmosphere created by Michael Scott made at the office, there was never a dull moment. Thanks to the OTT platform, The Office gained a large fan base since its premier in 2005, making this humorous series even more popular than it really was.
So to show their love towards this, NBC fans have used it as their afflatus for their fan art.
It really is a new way to see everyone's favorite character outside the screen.
Keeping that in mind, we at Animated Times have compiled a list of 10 fantastic fan art inspired by the show. 
So sit back, and enjoy with us as we take you through the volley of this hilarious show, The Office…
#1 Jim And Pam In A New Platform By @Alevsytonterias: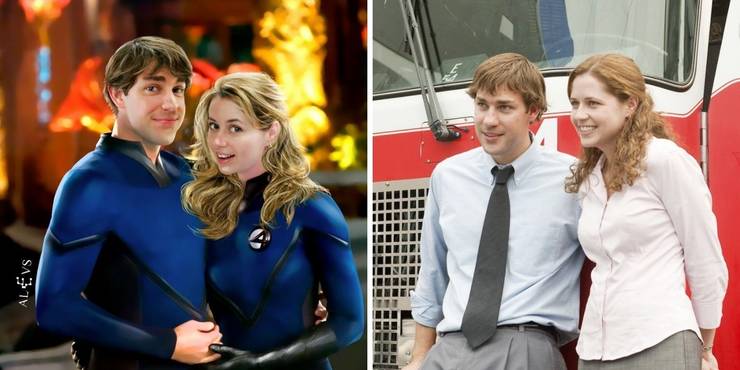 #2 Un-Be-Lie-Va-Ble By @Pbandjillian:
#3 Just A Couple Of Kittens By @marijeem: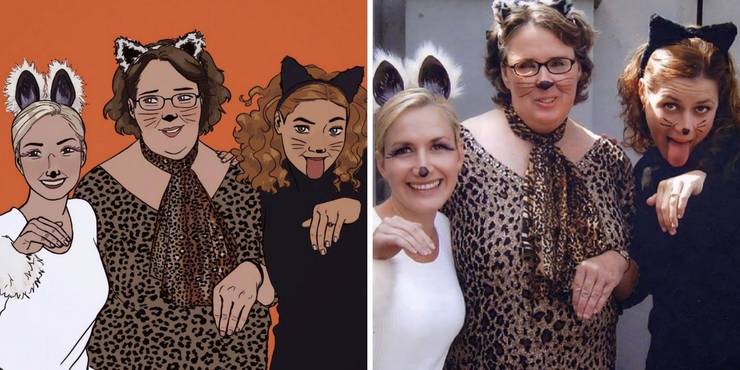 #4 "Identify Theft Is Not A Joke, Jim" By @Amo_illustrate: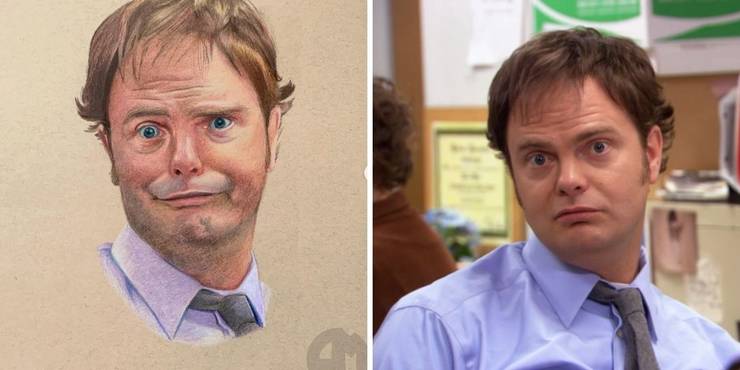 #5 Bears, Beets, Battlestar Galactica By @_Paulayvonne_: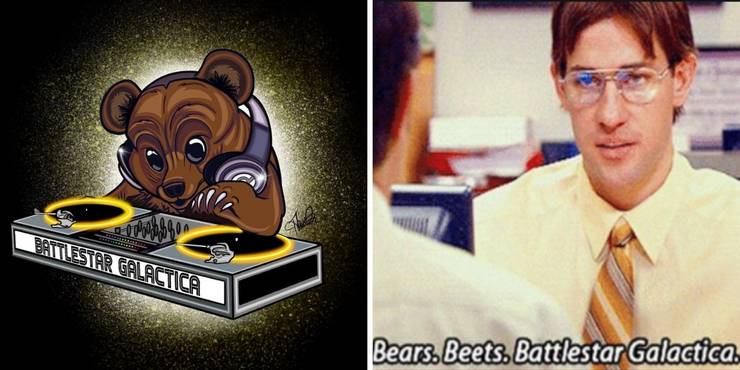 #6 Pam And The One And Only Benjamin Franklin By @Drawfloradraw: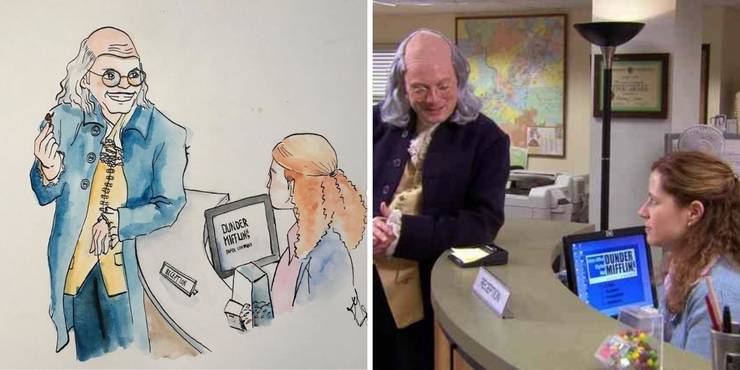 #7 "You And I Are Done." "WHAT!?" By @Artsyxfartsy__: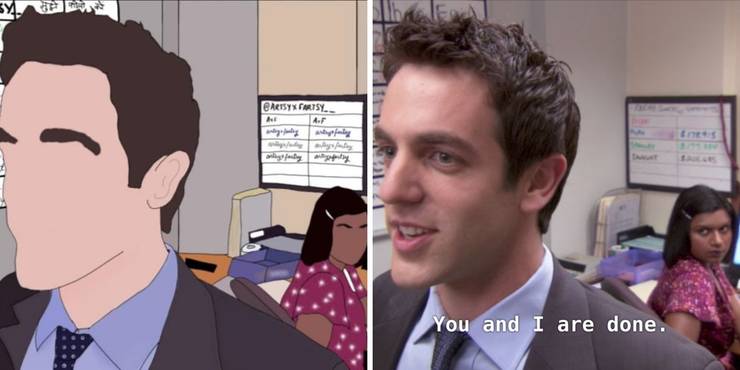 #8 The Dinner Party From Hell By @Brittnidbrown:
#9 The Epitome Of Angela & Kelly By  @donsantiago93: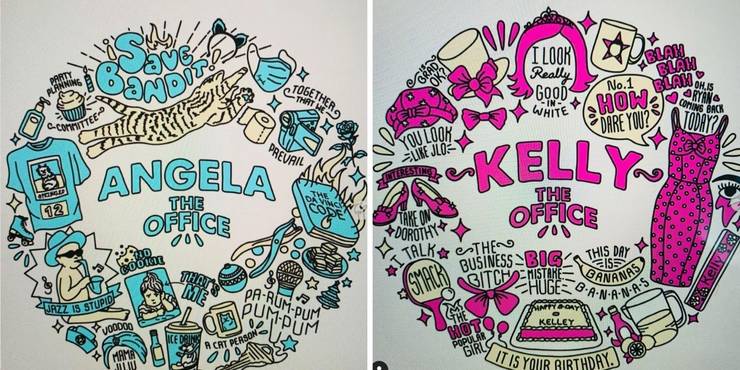 #10 Scarface Vs. Goldenface By @Pop_vulture_apparel: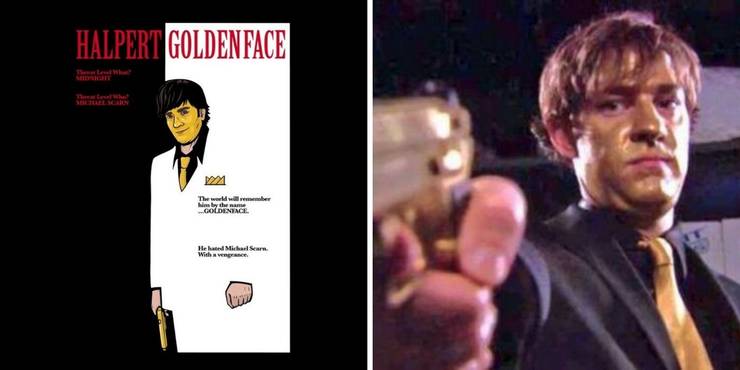 Well, what an entertaining show it really was!
This show makes me laugh even to this day.
What about you, guys?
Did you like our top 10 pics?
Comment down below your favorite part of the show, and do let us know which fan art amazed you the most.
Till then, for more freshly brewed content, keep on reading Animated Times, the best place for the World's Top Destination of Pop culture, Movie & TV Shows.
Source: SCREENRANT
Thanks for your feedback!