It is easier to connect to a TV show or series than to a time-bound movie. Sitcoms, for instance, have the power to go on for years, be relatable, evolve with changing times, and go deep into the characters. Isn't it true? The last decade has seen a good amount of sitcoms ranging from FRIENDS, Brooklyn Nine-Nine, The Big Bang Theory, The Office, Modern Family, and many more! Out of them, many are still going strong! With the content these sitcoms have come up with, they have created a separate loyal fanbase of themselves. However, we feel The Office is a bit unique as compared to other sitcoms. How? Check it out!
1. Always Relatable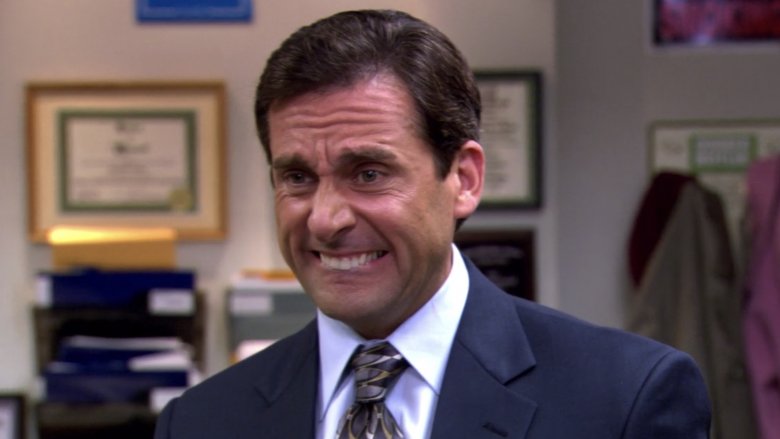 This is one sitcom that made sure that it is relatable to the audience in whichever year they watch, and isn't it true? It's 2022 going on, and the show still stands strong. The makers have kept the viewers in mind so much that they know who their audience is, what they do, and what they like! The show is a mockumentary that makes it lively, fresh, and of course, relatable.
2. Blends Drama And Comedy In The Best Way Possible
The makers made efforts to go to any extent to build up emotional moments and used a heavy amount of humor to balance it out. The moment there was anything emotional, the show had appropriate characters to diffuse the tension. Therefore, this sitcom always had the perfect balance of drama and comedy.
3. Chemistry Between The Cast
For a show to look real, the cast needs to have chemistry. Individual performance does matter, but the chemistry between everyone on-screen is the most important factor. The cast is goofy and fun. And, the bond they share off-screen shows well on-screen!
4. It Let The Actors To Improv On The Spot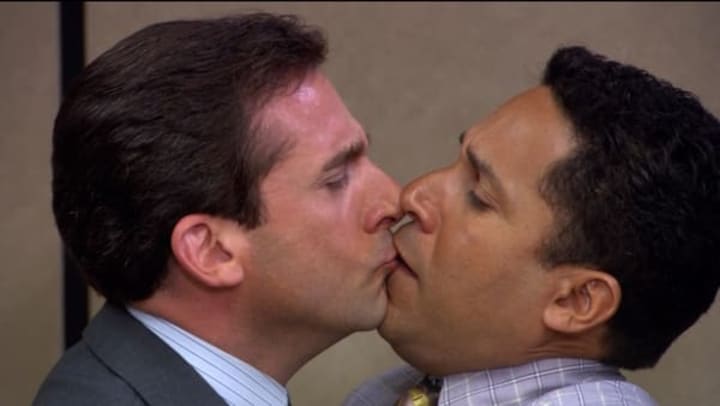 A show that lets actors improve on the spot is gold. This lets them grow and also helps the show to get some originality. There are many scenes and instances in the show that weren't scripted at all. They were improvisations on the actors' end. For example, in the scene above where Michael Scott forced his lips onto Oscar Nunez's. The entire episode was fun, but let's not deny, this scene was epic!
5. Continuity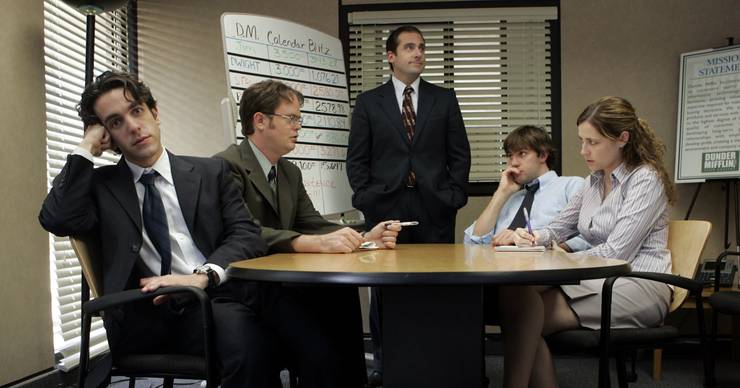 Sitcoms must abide by the continuity rule. Or else what's the point of it being a sitcom? In the case of The Office, the makers were intelligent enough to pull out a few things from the earlier seasons. This not only improves the quality of the show but also reminds the audiences about the forgotten elements of the show.