Official Announcement: The Queen's Gambit producers Scott Frank and William Horberg will not be moving any further with the second season of their much-popular Netflix series.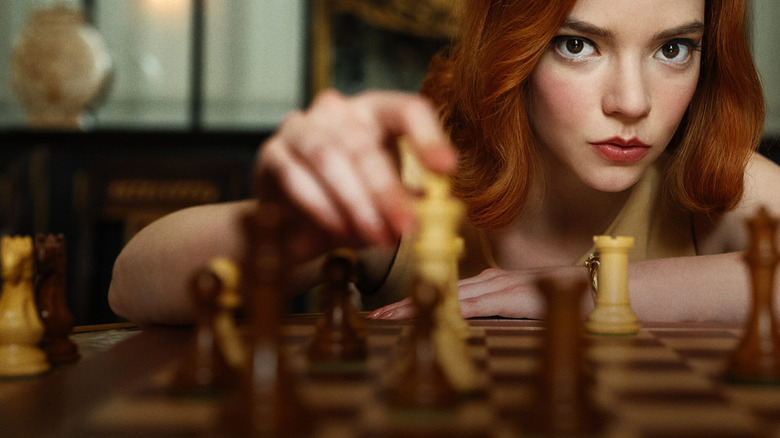 Built by Frank and Allan Scott inspired by Walter Tevis' 1983 book of the same name, The Queen's Gambit bagged a total of eleven Emmys at the 73rd Annual Primetime Emmy Awards, not only this but also a win for Outstanding Limited or Anthology Series. "I feel like we told the story we wanted to tell," said Frank, speaking to Deadline after the ceremony, "and I worry — let me put it differently — I'm terrified that if we try to tell more, we would ruin what we've already told."
Anya Taylor-Joy racked an Emmy for her mind-blowing performance in The Queen's Gambit playing Beth Harmon, a chess master who has a hard time struggling with addiction and emotional trauma due to her dark past while fighting her way to the top of the male-centric circuit of competitive chess in the 1950s and '60s. After 4 weeks from its debut in 2020, streaming platform, Netflix announced that the show was on top of the viewers' most-watched scripted miniseries to date, from around 62 million households.
"We're all certainly going to keep working together," said Horberg, to which Taylor-Joy replied, "Absolutely." Horberg also tells that they would "try to find another story to tell with the same passion and team of amazing artists." Including Moses Ingram and Marielle Heller, who acquired much in the form of critical praise for their supporting roles as Beth's childhood buddy Jolene and Beth's adopted mother-turned-manager Alma Wheatley.
Earlier Taylor-Joy accepted that she and the show's creative leads had "never thought about" developing another season of The Queen's Gambit during production. Nevertheless, if the show were ever to be continued, she said, "It would be very interesting to see how Beth would be as a mother, now that she's sober and more cognizant of the demons that pull her down."
As for the future, Taylor-Joy is working in Edgar Wright's Last Night in Soho, a thriller that not long ago was screened on a film festival prior to its theatrical release on Oct. 29.
Thanks for your feedback!