WARNING: Spoilers for Immortal Hulk #50 by Marvel Comics.
We finally know why the Hulk was created, courtesy of Marvel Comics. We are all well aware of the Green Goliath in Marvel Comics and the MCU respectively. When it comes to the Cinematic Universe, the destiny of Smart Hulk is still unknown. However, the character has really developed in the comics. The recent addition finally answers a lot of questions in its finale. Marvel Comics has finally revealed why the Hulk was created, and the twist might shock you. Check it out!
Hulk Finally Confronts The One Below All
First, let me tell you who the One Below All is. Well, he's the opposite of One Above All. The latter is essentially responsible for creating everything when it comes to Marvel's Multiverse. He is considered the most powerful being ever and yes, he created the Multiverse too. Meanwhile, the One Below All is the literal opposite and is hellbent on destroying the Multiverse. The Green Door separates the entity from the real world and turned Bruce Banner into the beast after a Gamma Bomb exploded and opened the Green Door.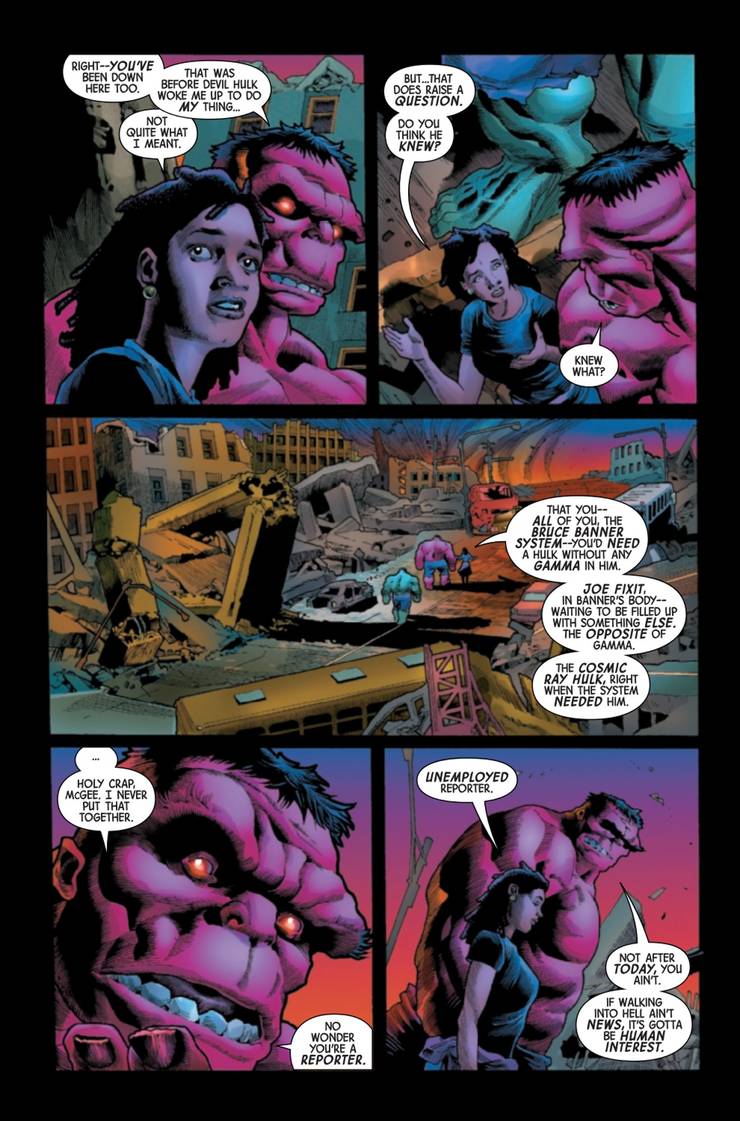 In Immortal Hulk #50 by Al Ewing, Joe Bennett, Ruy Jose, Belardino Brabo, Paul Mounts, VC's Cory Petit, and Alex Ross, things take a wild turn. The trio, Sunshine Joe, the Savage Hulk, Jackie McGee head to the tower to stop the leader and free Banner. After some events, they finally reach their destination and confront the Leader (Samuel Sterns). The One Above All's true form reveals when he is struck by a powerful gamma blast from McGee and both Hulk's rip it apart which frees Sterns. However, the revelation is surprising as it is the One Above All himself.
Hulk Talks To The One Above All
The Hulk finally pleads for answers, and the One Above All does not hold back in giving him clarity. Hulk, confused and dazed at the moment asks why he was created. The One Above All replies:
"You are my creation. you are necessary, there is weight and there is a counterweight. Where were you when I laid these foundations? With these hands I build. With other hands, I break. I break to build anew. Have you my strength? Have you an arm like mine? Would you build, or break? You are my creation. I made you the counterweight. To ask of you. Are you Geburah or Golachab? And What of Chesed? What of Mercy What will you become? For the left hand is strength." 
Everything settles as the Hulk forgives the Leader and helps him out of the Below Place. The One Above All being the One Below All was a shocking twist, and the Green Goliath finally has the answer. How this revelation will further develop the character is yet to be known.
Source: ScreenRant