The partial sequel, partial reboot of The Suicide Squad is coming to cinemas next year, thanks to director James Gunn. Details surrounding the project have been pretty guarded, but Gunn did reveal a huge cast list. The list of twenty four actors includes: David Dastmalchian, John Cena, Jai Courtney, Joaquin Cosio, Nathan Fillion, Joel Kinnaman, Mayling NG, Flula Borg, Sean Gunn, Juan Diego Botto, Storm Reid, Pete Davidson, Taika Waititi, Alice Braga, Steve Agee, Tinashe Kajese, Daniela Melchior, Peter Capaldi, Julio Ruiz, Jennifer Holland, Viola Davis, Idris Elba, Margot Robbie, and Michael Rooker.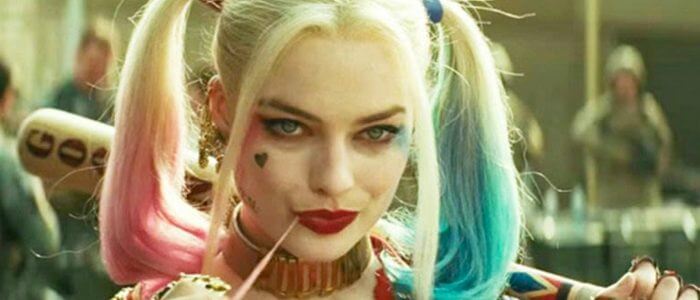 Four of these actors are returning from the previous film, so it's obvious who they'll be playing. Margot Robbie will be Harley Quinn for the third time, Jai Courntey is back as Captain Boomerang and Joel Kinnaman is returning as Rick Flag. Viola Davis is also back as Amanda Waller.
Also Read: Dark Knight: Joker Was Ex-Military Intelligence Officer
In regards to the other twenty cast members of The Suicide Squad, only slivers of reports have come through about who is playing who. They claim that David Dastmalchian will be Polka Dot Man, John Cena will be Peacemaker, Daniela Melchior is the Ratcatcher and Steve Agee will voice the famous King Shark.
Other characters have been confirmed through set photos that have captured the cast in their costumes. Nathan Fillion was seen in the outfit of Booster Gold's enemy, Blackguard. Pete Davidson will be playing Savant, Mailing Ng is Mongal and Flula Borg looks to be playing Javelin.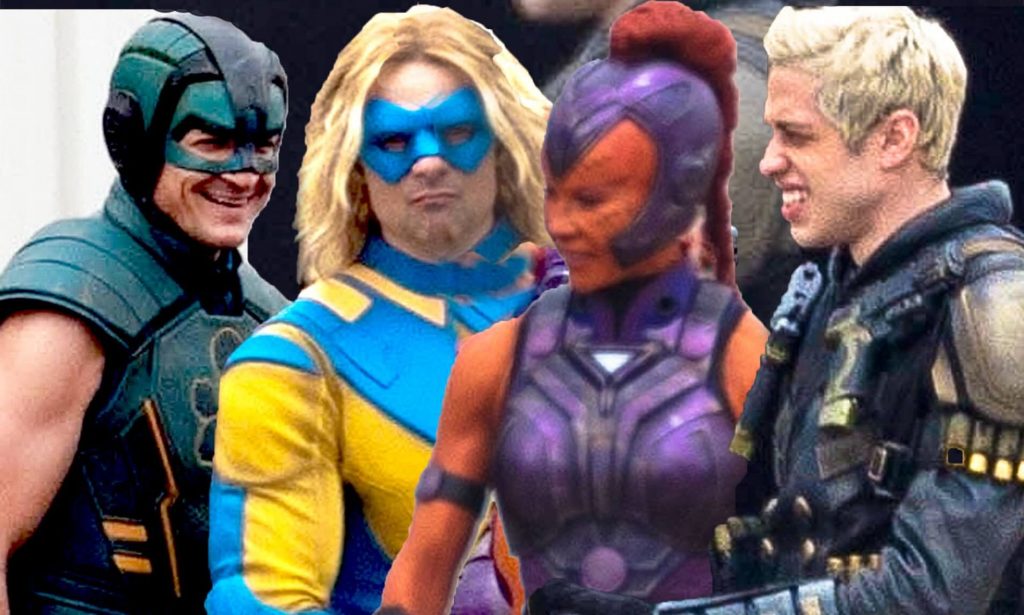 Sean Gunn was also present, but didn't make any of the photos. He is rumoured to be providing motion capture again, like he does with Rocket in the Guardians of the Galaxy series. Gunn is supposed to be playing a character called Weasel.
You Might Also Like: Henry Cavill Blows Up The Internet By Building a Gaming PC
Eight other characters have been potentially revealed in a Reddit leak. This leak also confirmed Noah Centineo's casting as Atom Smasher, before it was announced. The revealed cast and characters is below:
Idris Elba will be Vigilante
Storm Reid will Vigilante's daughter, Drew
Tinashe Kajese is Vigilante's ex wife, Denise
Alice Braga will be Black Orchid
Michael Rooker is switching from Yondu to Shrapnel
Jennifer Holland will be playing Dr Karen Grace
Taika Waititi will have a presumably small role as Ravan
Peter Capaldi of Doctor Who fame, will be portraying The Thinker
Rumours suggest The Thinker may even be the main villain of the film. Of course, all of this is to be taken with a pinch of salt. Hopefully, some updates will be revealed at the DC FanDome event next month. It will be interesting to see what gets confirmed.
Source: Reddit
Thanks for your feedback!