It's safe to say that The Walking Dead has a style of playing with our sentiments and making our stomachs twist, from losing famous characters to witnessing bloodthirsty walkers inhumanely shred through human flesh. We go all the way back to when Rick first became aware of the show's present circumstances, in which major characters have died and new characters are battling to escape the apocalypse. There have been numerous episodes that will be remembered for a long time. Here are 'The Walking Dead: 7 Best Scenes From The Series, Ranked' to help you plan the ideal greatest hits binge.
Walk With Us (Season 10, Episode 12)
It's been a good amount of time since we've longed to see (headless) Alpha's back. And, much to our amazement, it was Negan, her lover, who beheaded the villain. Negan brutally murdered Alpha in Walk With Us, in an epic display of betrayal. It was really satisfying to see Negan rip the throat of another huge villain (and subsequently watch Carol put her head on a spike). Although we would have loved to see Carol complete the task.
Scars (Season 9, Episode 14)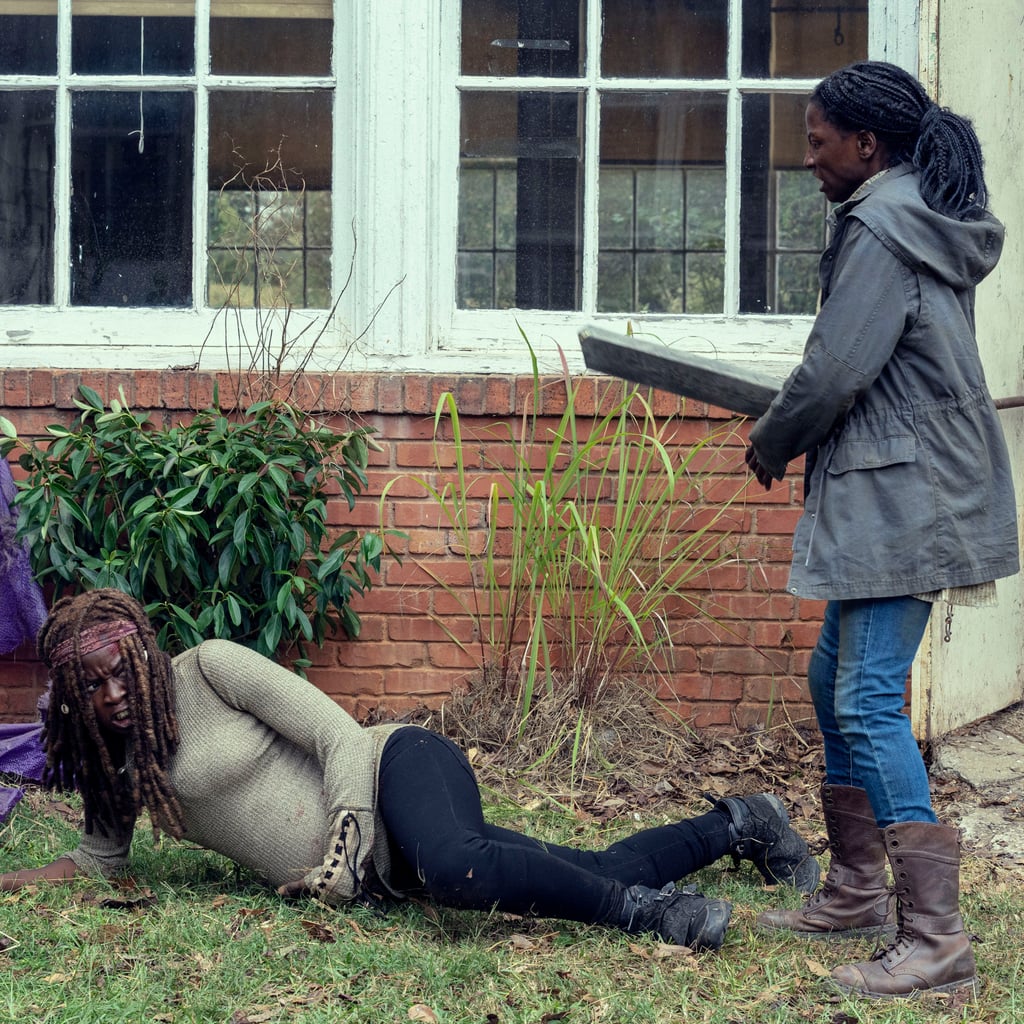 The title of the episode refers to both literal and metaphorical scars. We witness Daryl and Michonne, who are psychologically traumatized following Rick's death, hunting for the hero's remnants in flashbacks. They are quickly apprehended, and the episode concludes with a sequence that ranks among the show's most terrifying — what we'll refer to as the "Michonne massacre" to prevent revelations.
The Day Will Come When You Won't Be (Season 7, Episode 1)
Season 7 opened up right where the previous season left off, with Negan's nasty game of Eeny, meeny, miny, moe. Lucille striking straight into Ab's head, turning his guts into poached eggs, was absolutely devastating, horrible, and simply too awful to bear. Negan swinging Lucille into Glenn's head and inhumanely bludgeoning his skull to pieces made things even more violent and heartbreaking — slaughtering not one, but two beloved characters on the show!
The Same Boat (Season 6, Episode 13)
Maggie furiously tries to negotiate their release as Carol cleverly manages her captors into lowering their guard enough for her to attack in this classic bottle episode, which is constructed like a dramatic stage drama. Actress Alicia Witt gives an amazingly nuanced portrayal as the manipulative (and strangely sympathetic) Paula. Unfortunately, in the show's magnificently disgusting final minutes, she gets her face chewed off.
The Grove (Season 4, Episode 14)
This is not only the best Walking Dead episode but also one of the best television episodes. Lizzie's fascination with walkers was undoubtedly a compelling storyline in Season 4. Carol had no option but to slaughter the young girl after killing her sister and almost doing the same to baby Judith. "Just look at the flowers, Lizzie. Just look at the flowers" Carol encourages her before executing her. Fans will never forget this line and peak climax in the show.
Pretty Much Dead Already (Season 2, Episode 7)
The revelation of Sophia's tragic destiny was heartbreaking. Carol and the gang quickly realize that their daughter was already dead after hunting for her for so long. When a cluster of walkers emerges from a farm building, Sophia emerges with them. Dead and transformed into a zombie herself. Our beloved characters, like us, are saddened, and Rick decides to bring the little girl out of her suffering by killing her.
Days Gone By (Season 1, Episode 1)
It is important to make a good first impression. The opening of The Walking Dead, thankfully, does not waste any time. The outbreak's concept, Rick's mystery in an abandoned hospital, and Rick's first face-to-face encounter with a walker were all conveyed brilliantly and quickly, a masterwork in the show and not tell. It's a delicate balancing act, but one that the opening masters owing to the savvy use of Andrew Lincoln's wide-eyed Rick as the central character. The appearance of the tank during the episode's final minutes would surely have triggered you to watch next week.
Thanks for your feedback!