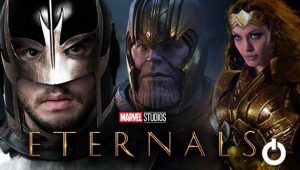 There has been huge speculation by the fans about the appearance of Thanos in the upcoming movie Eternals which features, Kit Harrington, Angelina Jolie, Kumail Nanjiani, Richard Madden, Salma Hayek, Ma Dong-Seok, etc. This seemingly exciting tale promises to revolve around the infinity stones which obviously links back to none other than Thanos himself.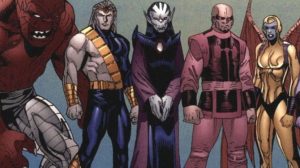 Well as the average viewer doesn't really know about this bunch of characters in the MCU, the company might have to spend a lot of its assets on marketing for this movie. There are a few advantages, thanks to a character named Mad Titan who some of you could already recognize from the Avengers: Endgame could possibly help MCU lift the Eternals brand a little higher. Thanos can be used by the MCU to bridge the gap between the Eternals and the rest of the Marvel Universe in the movies. As a matter of fact, there is an exciting history shared by both the Eternals and Thanos which roots back to Marvel Comics.  The first introduction of the character was done in Iron Man #55, 1973. He was raised in a colony on Saturn Moon, Titan, created by his father A'lars. A'lars belonged to Earth but left the planet along with some Eternals to build his own colony. A'lars belonged to Earth but left the planet along with some Eternals to build his own colony. Now Thanos has a brother named Eros, he is a completely different personality from him. Thanos had evil motives since childhood as he performed experiments on the Titans. Gradually, he started to get more inclined towards the dark side. Unlike his brother, Thanos possessed both Deviant and Eternals genes, making him far more powerful. Eros, on the other hand, had Eternals genes, rendering him human-form. Thanos had once exposed himself to cosmic rays, which explains his defected body form.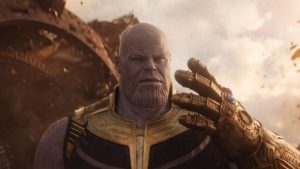 After this, Thanos becomes exceedingly evil and ended up killing his own mother and his fellow Eternals. This fascination towards death drove his heart into the character Death. She was the embodiment of Death and naturally, Thanos' dream woman. Because of impressing her Thanos embarked on a mission to acquire all the infinity stones there ever existed.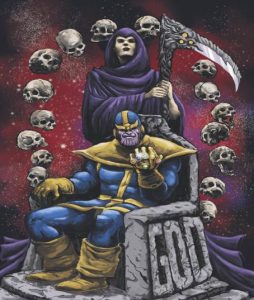 Despite the character contributing a lot to the MCU universe as the major villain, little light has been given to its storyline. Diving into the Mad Titan's past could benefit in establishing the origins of the Eternals. Audiences are surely not done with Thanos yet and would love to explore more about his mysterious life. There is no reason to be in shock when we see a young Thanos playing in the upcoming movie.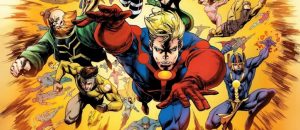 Some of you might already have guessed Thanos' brother Eros would possibly be the New Avenger and they are not far from being right. . Eros stood by his father in defending the Eternals from Thanos' wrath. This sparked a liking for adventure in Eros, who went on more for escapades with other celestial beings. His adventures led him to the Avengers. Though Eros isn't as strong as his brother Thanos, he is gifted in superhuman abilities like strength, superhuman speed, superhuman stamina, durability, and intelligence. Sooner or later, Starfox can be expected in the future of MCU. There is still an enigma about whether he will join the Avengers or the Guardians of The Galaxy crew by traveling in the intergalactic realm. All in all, Eros will definitely be a treat for the fans
Thanks for your feedback!