Pedro Pascal and Oscar Isaac have been a part of the top-tier Hollywood actors. Both of them have given us some pure classics, and Triple Frontier, in which they starred together. Pascal is primarily known for his role in the series Narcos, and Maxwell Lord in Wonder Woman 1984. Isaac, on the other hand, has given us Ex Machina, Show Me A Hero, and is ready to play Marc Spector in the upcoming Marvel/Disney series Moon Knight. So, what happened when both of them got together for an interview? Well, they gave us some serious best friend moments and proved that their friendship is wholesome! Check it out!
1. Chicken? Baby Chicken?

We can't tell, does he actually look like a baby chicken? What do you think?
2. Inseperable & Dynamic

Both the actors have progressed a lot over the years. They're both ageing like fine wine and we love it!
3. Well, if you did, we thank you!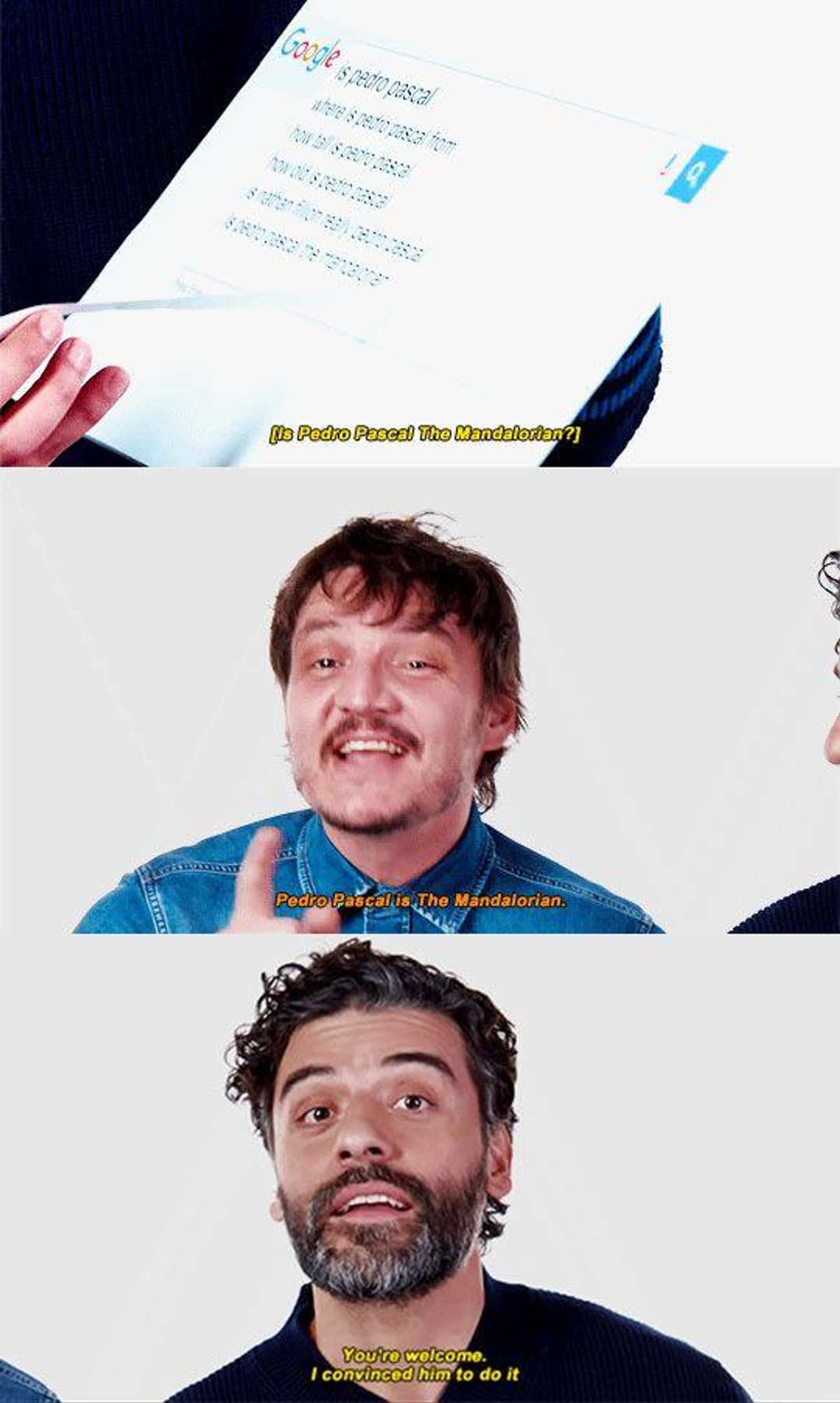 If did convince him for the role of the Mandalorian, we thank him. It's one of the best things that happened to Pascal fans!
3. Kids When They Get Together!

Even though they're just goofing around, they look absolutely adorable and one can tell that they're comfortable with each other.
4. Back & Forth Compliments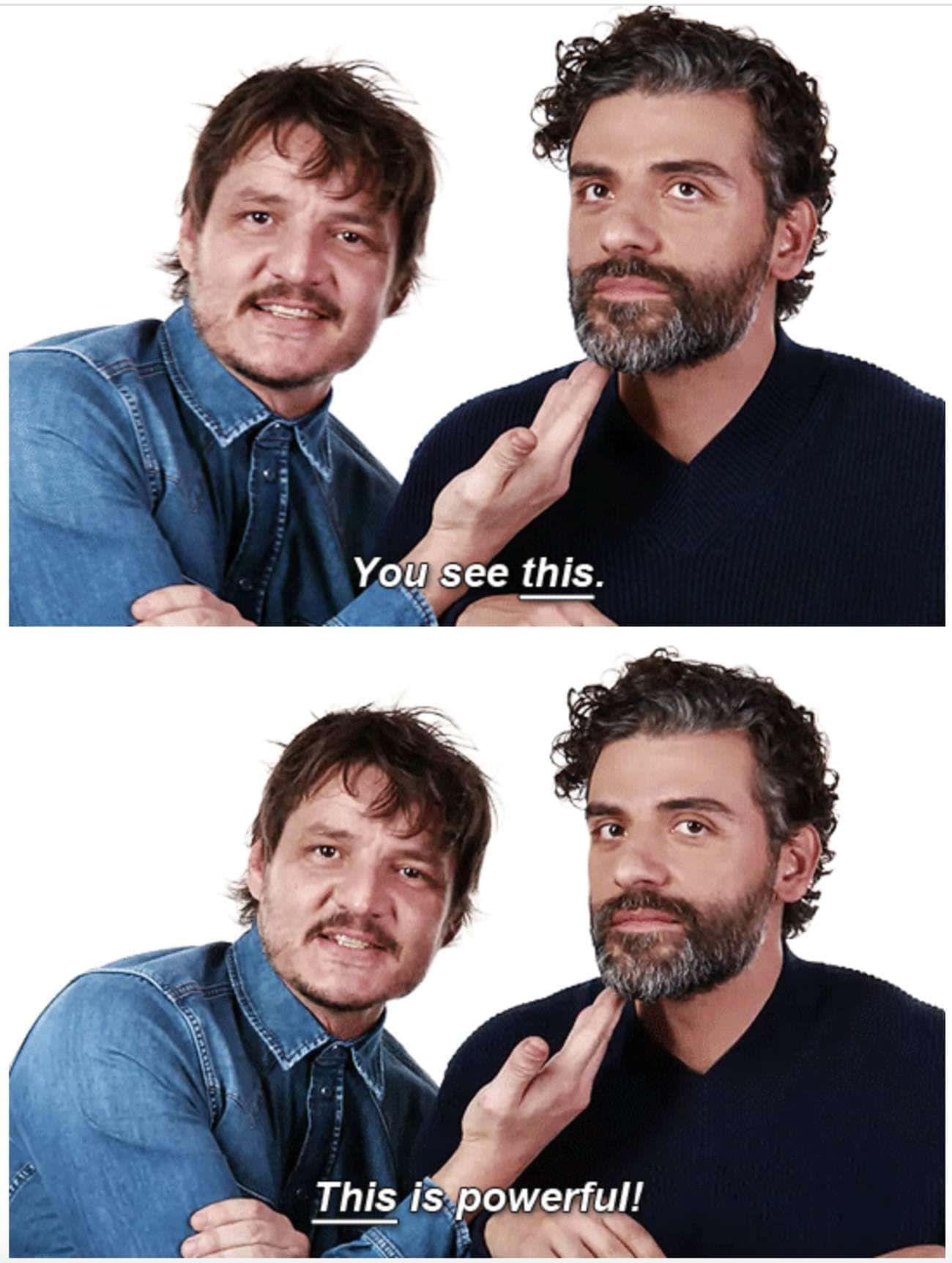 While the public at large will agree with Pascal, it's wholesome to see him compliment Isaac like that. Both the actors are widely known for their range of expressions and to see them acknowledge that is great.
5. Isaac Cracks Up Pascal!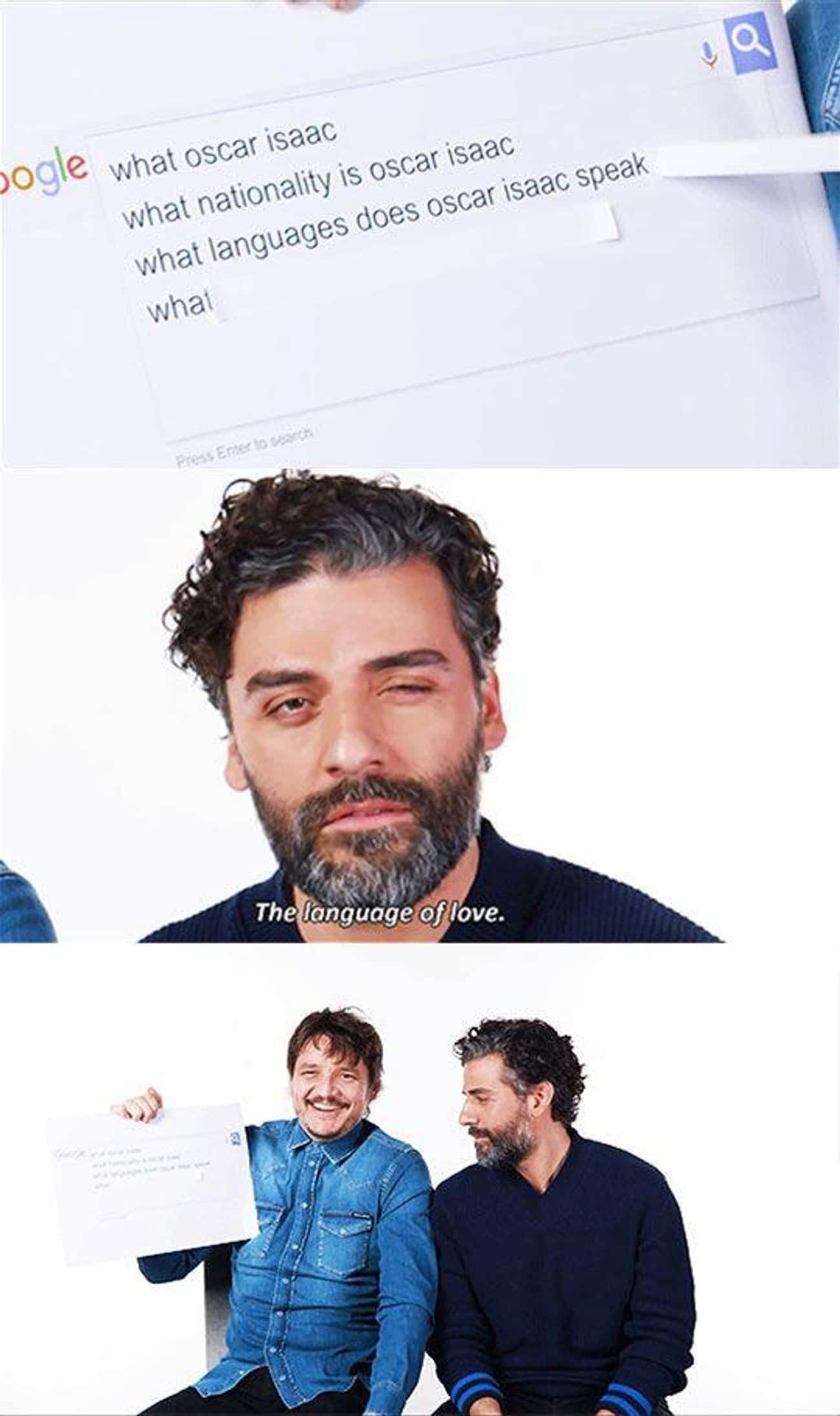 Isaac knows how to fool around Pascal and hits the right note. The actor couldn't hold still but throw a few good laughs.
6. We All Know How The Night Went!

If Oscar can sing, we would love a live show of that. But Pascal can't really place where he sang the other night. Even though he's wrong, he's confident about it!
7. Pascal Adores His Best Friend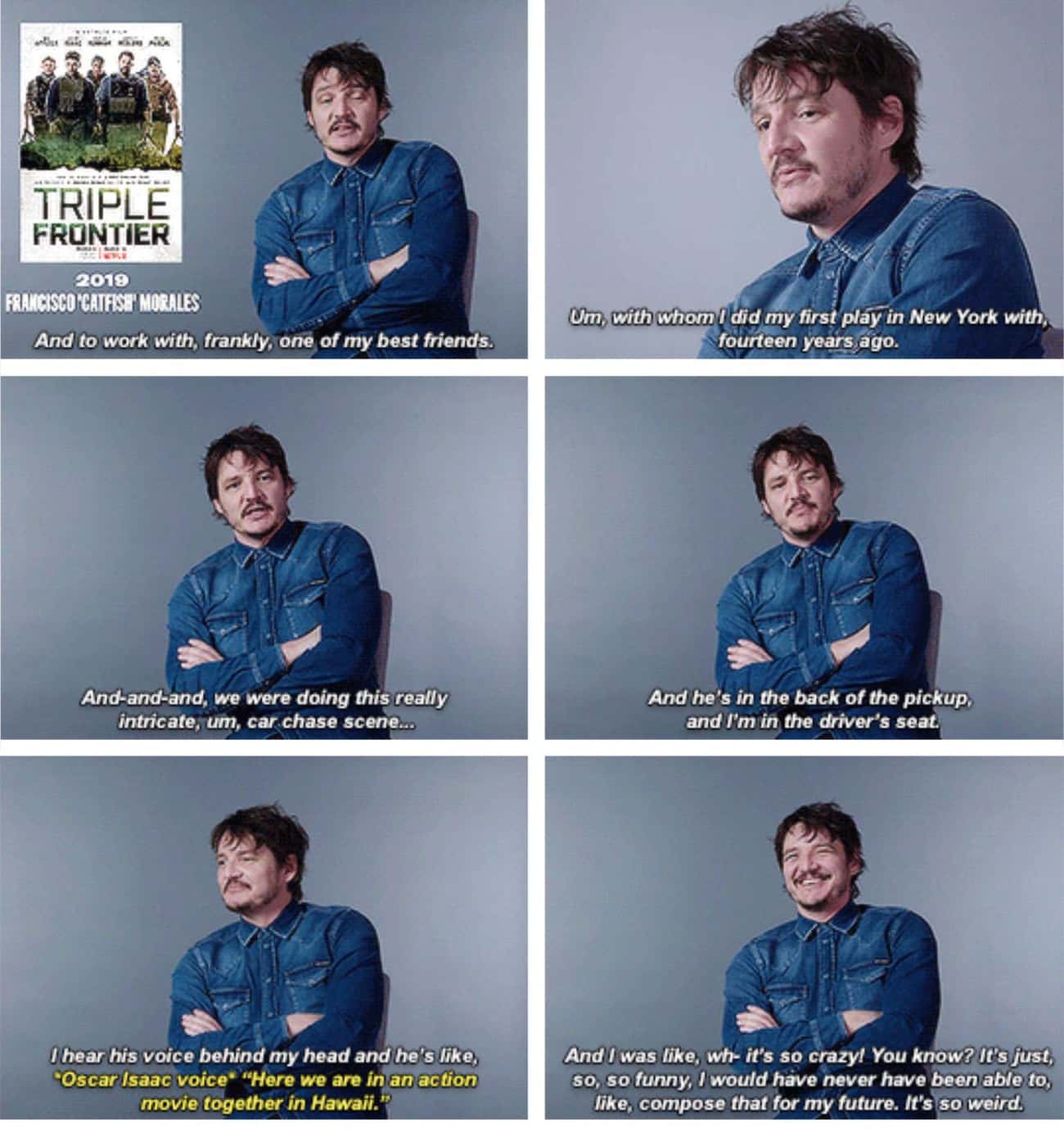 The Narcos actor did not hold back while talking about his experience with Isaac on Triple Frontier. To see them grow together and achieve so much is a treat. Moreover, they have stuck with each other for more than fourteen years which only shows their conviction.
8. The Eyebrows Chico, They Never Lie!

Pedro hysterically makes fun of the Moon Knight actor's eyebrows and makes the grumpy Eagle muppet his twin.
9. You're Right Pascal!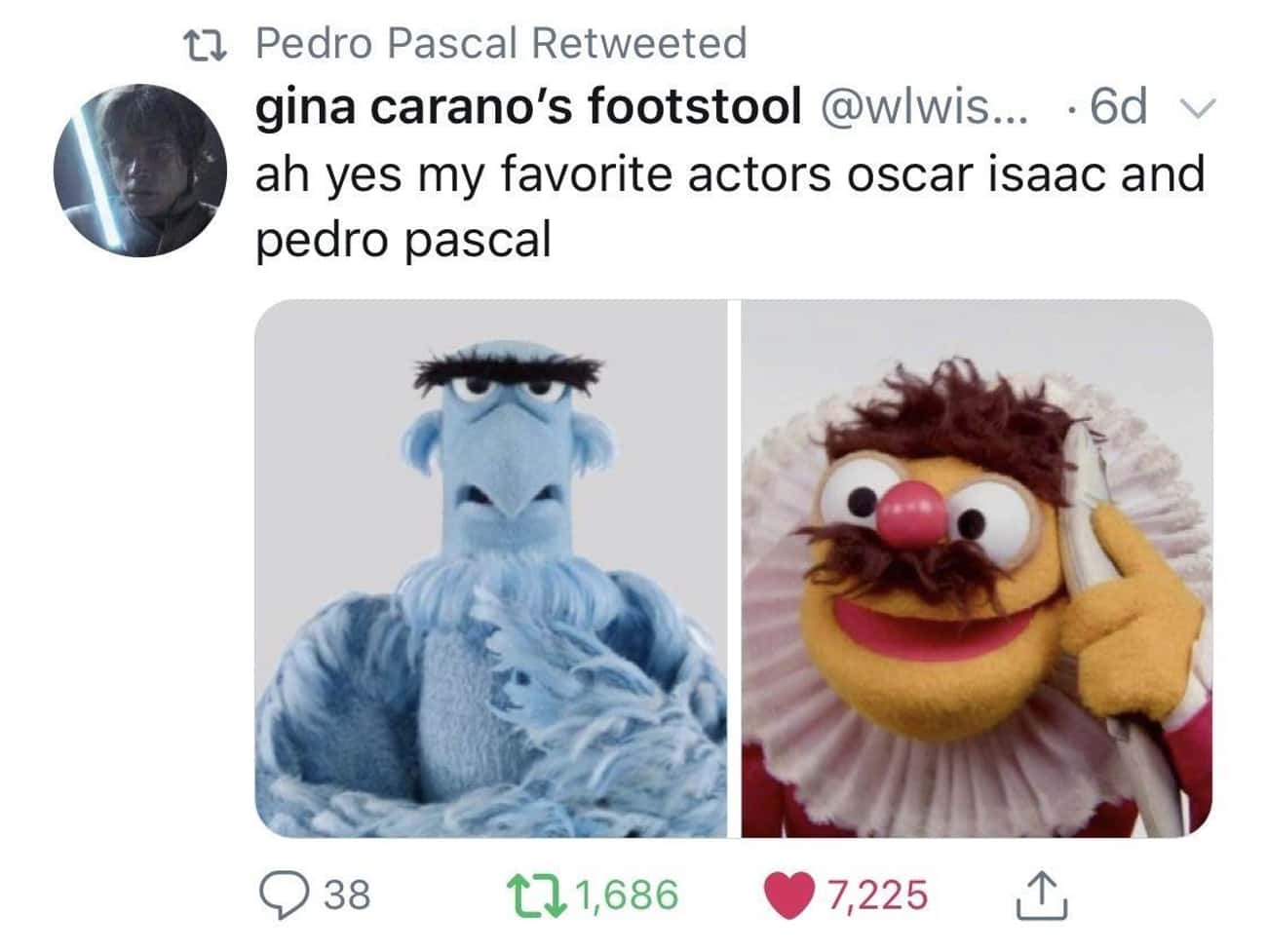 Pedro isn't intimidated by the fan love he gets for his friendship with Isaac. Rather, he embraces it!