We all loved our dearly beloved Mr. Tony Stark's father figure in SpiderMan: Homecoming. But the meme lords of the internet! Well, they find everything funny and have the capabilities to make it even hilarious.
So they just caught up few scenes and turned them into something totally dank. Well, here are the best of them.
1. YOU GOT ME ALL CONFUSED MR. STARK
In short, do nothing. Just sit and relax.
2. WHAT WAS THAT PETER?
If Tony Stark likes to try on Aunt May, why not the other way round?
3. ANSWERS EVERYTHING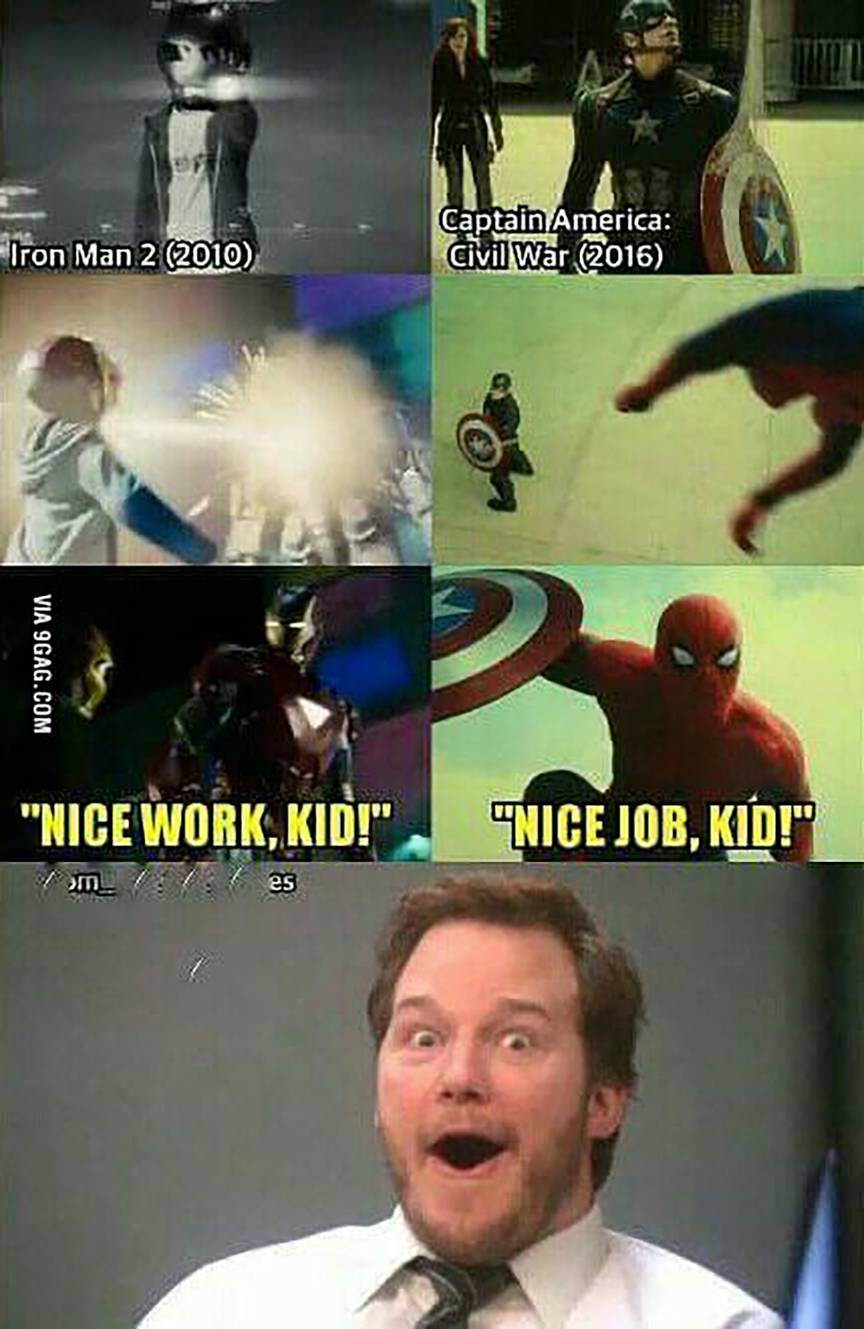 Well, this meme answers every question regarding Iron Man 3 boy and Spider Man.
4. I BELONG TO TEAM CAP!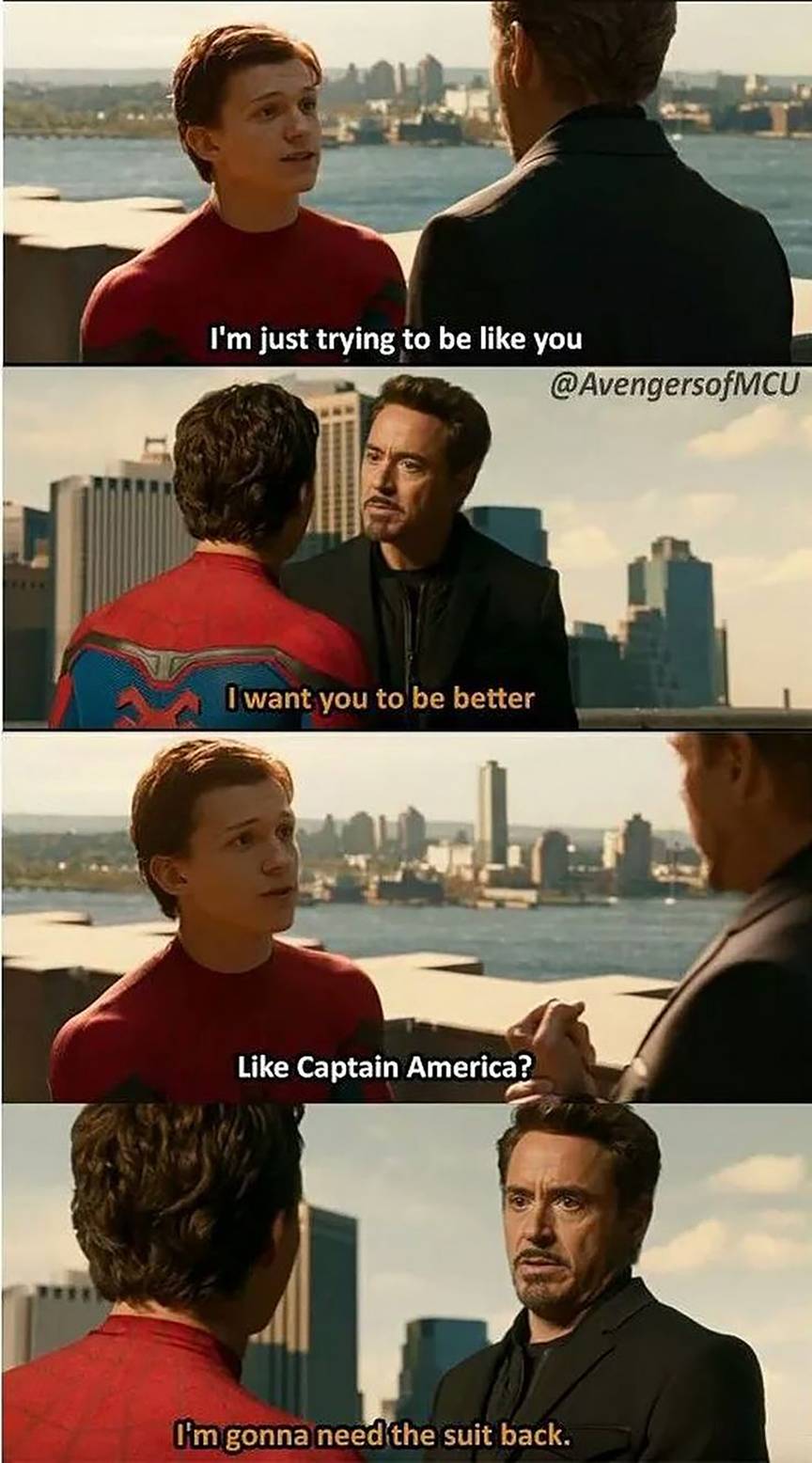 Spider Man was actually going for Team Cap in Civil War!
5. PERFECTLY DESCRIBED
Dad actually scares the shit out of us.
6. THE KIDDO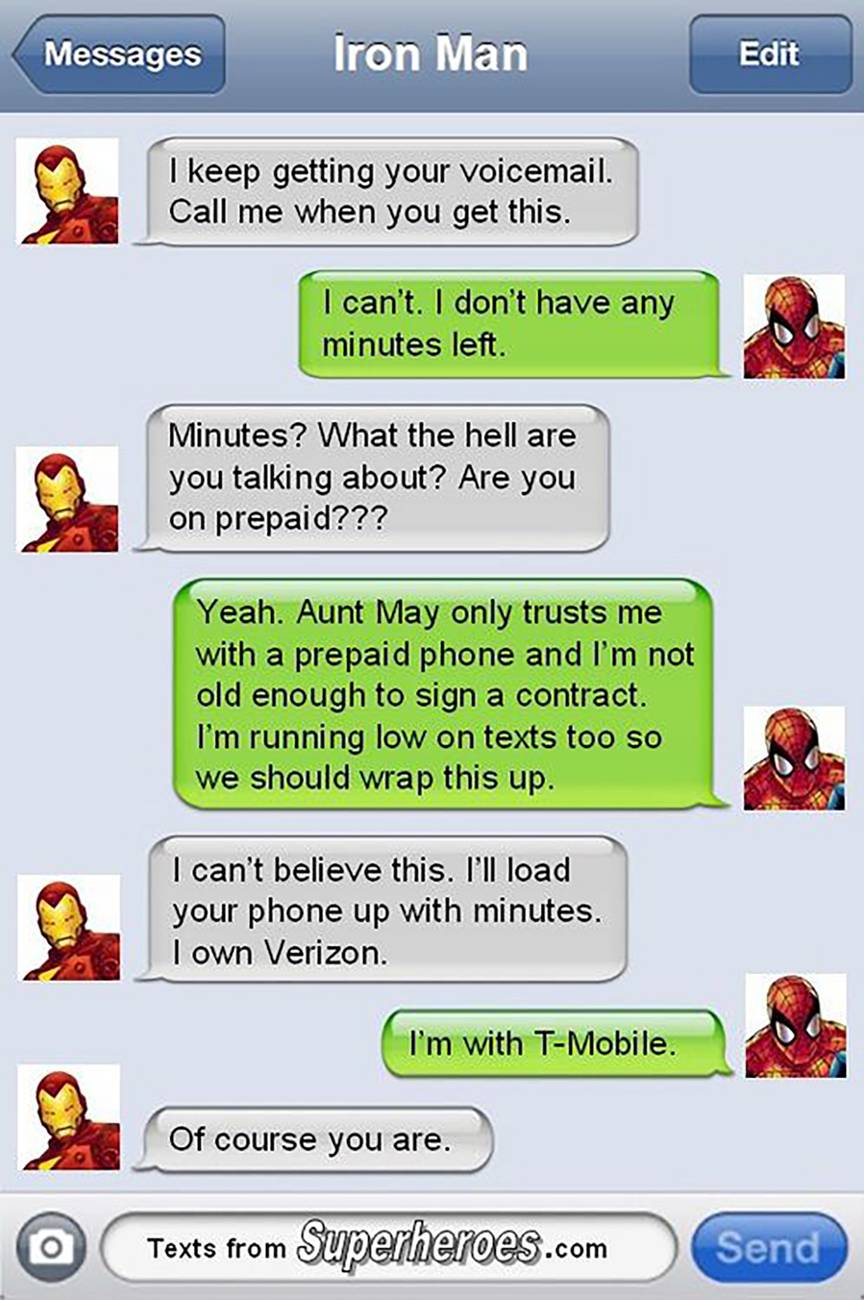 Grow up Spidey! You are a superhero now!
7. KID KNOWS BETTER
We all know that Spider Man is the favorite of kids. And RDJ junior is no exception!
8. SONY TROLLEDD!!!!
Even Marvel enjoys the upper hand sometimes 😉
9. UNCLE TONY!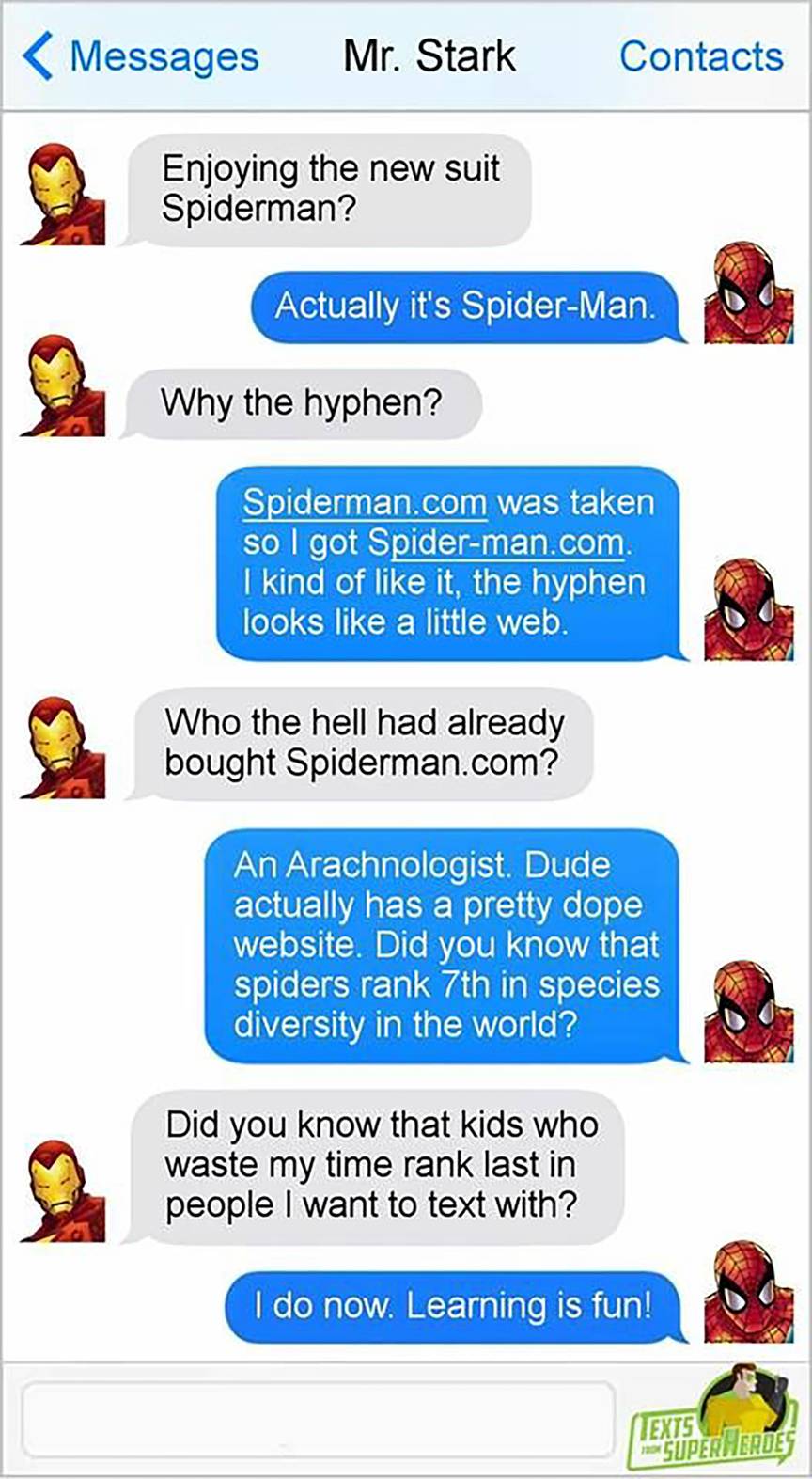 Here is all the explanation you want Mr. Stark. Just don't irritate me on my name!
10. YOU KNOW WHO IS DOING A CAMEO!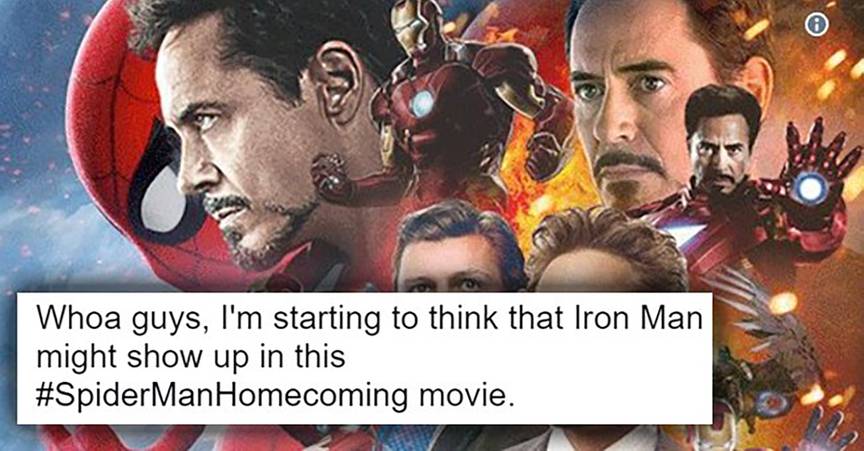 Well, one thing is clear from this one, RDJ is savage and whether he is there for even a minute, he is the centre of attraction of the entire movie.
11. WHERE DID YOU LEARN THAT FROM?
People who live together start to be like each other. And that's just so true!
12. HOLY SHIT!
When you need the suit like really badly!!