Happy Women's Day! The world celebrated International Women's Day on 8th March, paying tribute to the power of 'she.' As the world paid tribute to all the women out there and their significant roles in our lives, Queen Studios Collectibles celebrated International Women's Day in their unique way.
Launch of the Statue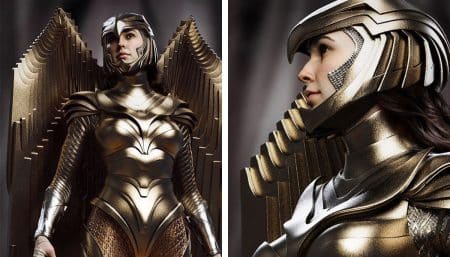 Queen Studios Collectibles, has decided to pay tribute to the women power by revealing the first look of an upcoming Wonder Woman 1984 in 1:2 scale. The statue is one of its kinds; it offers the best look that we have ever got till date, at Diana's Golden Eagle Armor.
Queen Studios has shared with us on its official Facebook page, the first 3D images of the Wonder Woman 1984 statue. The statue in Queen Studios' DC 1:2 series is only the second one. The crafting is in the deep likeness of Gal Gadot's Diana Prince. The demonstration is done in the golden battle attire. But one should keep in mind that this is just an early look and not the actual piece. Neither the pricing information of the statue is currently available, nor is a release date for the figure been given out.
The best of the Studio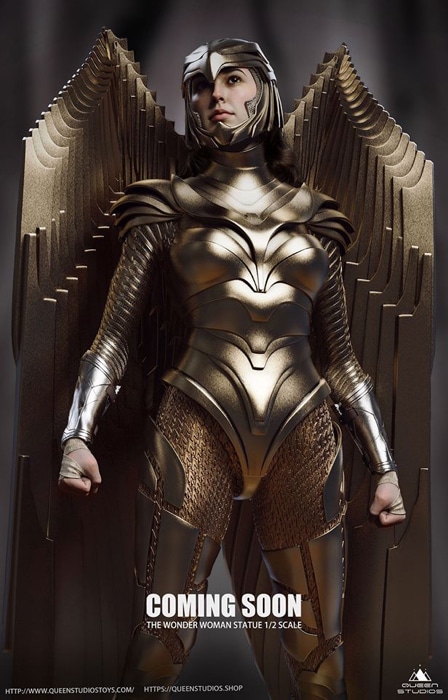 The first DC 1:2 series statue, which was released by Queen Studios, depicted Aquaman sporting of Jason Momoa's; it was the comics-inspired outfit which he wore in his solo film, towards its end. The current statue which we are talking about is the first depiction of Gadot's Wonder Woman and second in number, from the company. Queen Studios initially have offered a statue of Heath Ledger's Joker in a 1:3 scale. And the other brands that have been represented include Terminator, Marvel, and Alita: Battle Angel.
History Behind The Armour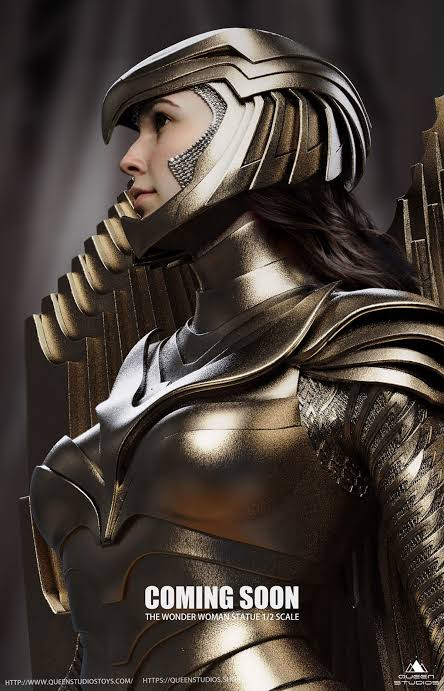 The Gold Eagle Armor is a great attire that was donned by Wonder Woman. It primarily appeared in the 1996 Elseworlds series, titled Kingdom Come. It was added in 1999's to the New Earth continuity Wonder Woman #144. The complete armor (just excluding the helmet) was first of all showcased in a teaser poster of Wonder Woman 1984; it was later shown in action — in the first trailer of the film.
We soon expect to get to see the actual piece by the studios. If you like the information, stay tuned for more such content!
Do you know why Tony Stark had Captain America's Shield in Iron Man 1? Watch to find out.
Sources: Screen Rant, CBR.