Former professional golfer Paige Spiranac's life completely changed when she was crowned as the "Sexiest Woman Alive" by Maxim magazine in June. With so many big work opportunities, the former golfer also received a lot of criticism. Paige Spiranac has her own podcast called Playing a Round with Paige Renee, and in the podcast, she gives her fans an insight into what is going on in her life. She once revealed on the podcast that she had to go to therapy because of all the negative comments that she received after she earned the title. She recently clapped back at a troll who criticized her outfits.
A troll told Paige Spiranac that she belongs on P*rnhub rather than a golf course
Paige Spiranac failed to qualify for the LPGA Tour in 2016 and has not appeared in any major tournaments since then. She once tweeted, "Golf should be on Nickelodeon," to which a person replied, "If you're playing, it should be on P*rnhub!" She quickly shut down the troll by saying, "Wearing leggings to play golf is not equivalent to doing p*rn."
Also read: World's Sexiest Woman Alive, Paige Spiranac – Who Literally Earns Millions By Romanticizing Impossible Beauty Standards, Now Ironically Wants To Talk About Body-Shaming
The former golfer receives death threats very often
Last month, Paige Spiranac revealed on her podcast that she receives plenty of harassment, death threats, and nasty content online daily and it really affects her mental health. She recalled one online message that forced her to go back to therapy. She shared the creepy story,
"Someone threatened to send sperm to my house and my sister's house and threatened to come and get me, and I've had death threats and just a lot of harassment"
The former pro golfer also revealed that she was stalked when she was in college and had to delete her Instagram profile to tackle the situation.
Also read: "It's hilarious parents get mad at me": World's Sexiest Woman Paige Spiranac Defends Herself For Being Scantily Clad Amidst Twerking Woman Hologram Controversy on Live TV
Paige Spiranac was previously married to Steven Tinoco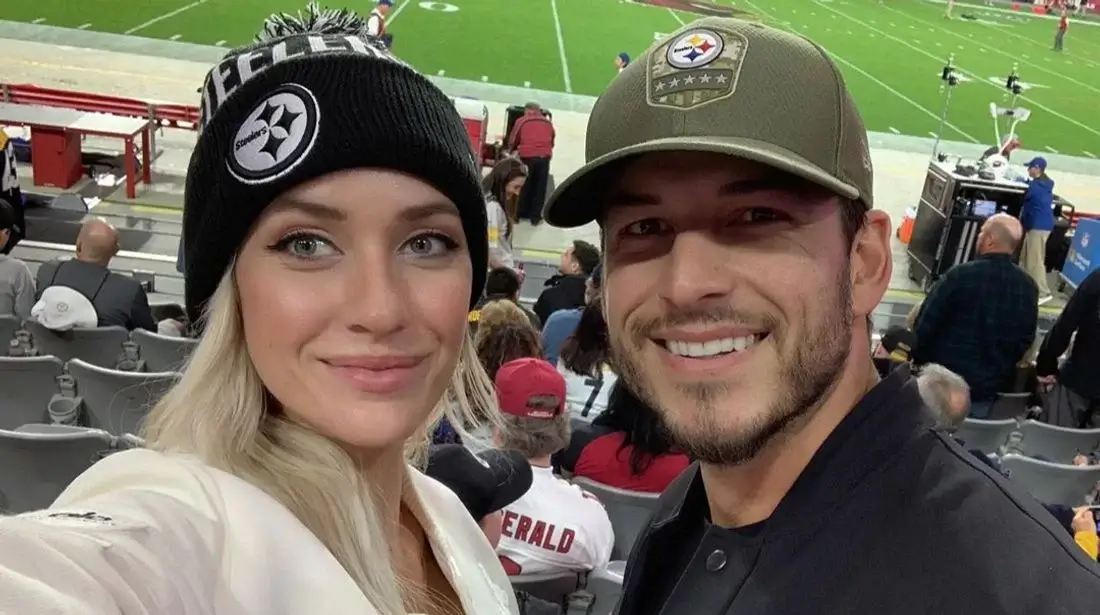 She got married to athletic trainer Steven Tinoco in 2018. She revealed that Steven Tinoco was very supportive of her modeling and golfing career but the marriage just couldn't work and they reportedly split in March 2022. In July 2022, during a Q&A session on her Instagram, she was asked if she is married and she replied, "I was married. I am no longer married."
Paige Spiranac's podcast, Playing a Round with Paige Renee, can be streamed on Apple Podcasts, Spotify, and iHeart.
You may also like: Meet Steven Tinoco – Millionaire Sports Trainer Paige Spiranac – World's Sexiest Woman Was Married To, Made Her Say "I'll never get married ever again"
Source: Marca
Thanks for your feedback!