When shows of similar genres air during the same time, they are often compared with each other. You'd say it is intentionally done by the makers only to garner some attention. But sometimes, the comparison is unintentional! As a viewer, you're giving your time when you watch these shows. So, it happens that you tend to 'choose' out of the two which one to watch and which one to discard. This is where the comparison starts. Two shows swept the audience by a storm in the '90s- Babylon 5 and Star Trek: Deep Space Nine. Both of them enjoyed a massive fan base and did great in terms of TRP. However, only one can be the best. (But to be honest, there's not much difference between the two) In our opinion, Babylon 5 is the greatest sci-fi show of all time. Here's why:
The Structure
A show that has various seasons in it must have some base and connection. If the seasons or episodes don't connect, things start falling apart. The best part about Babylon 5 as compared to Star Trek is that the seasons and episodes were interconnected and made a lot of sense. With its structure, Babylon 5 was able to manage a long-term narrative.
How Did This Structure Help Babylon 5 To Be Better?
When you try to connect a story thread by thread, you make sense. This allows the makers to explore every possible story arc, focusing on almost every important character in the show, and serve the audience with variety and newness. Similar is the case with Babylon 5. With such a structure, Babylon 5 was able to focus on story arcs, character development and paved the way for sensible time travel.
The Rarity We Find In Babylon 5
Having complex storytelling and several multi-season arcs are rare things we find in a TV show. Gladly, Babylon 5 possessed both of these things and that's what made it different from other sci-shows at that time. This enhances the show's quality as compared to shows that are designed episode per episode.
The Verdict
On the other hand, Star Trek: Deep Space Nine was a great show too! It has a good storyline with amazing characters. Not just this, the show had good character development throughout. But when we compare it to Babylon 5, the latter wins.
Star Trek: Deep Space Nine is considered to be one of the best in the entire Star Trek series considering how it focused on possible story arcs. On the other hand, Babylon 5 revolutionized the concept of multi-season story arcs (not like it was a new thing, but it was preferred less by the makers).
But one thing we'd like to comment on about Babylon 5 is, despite being one of the greatest sci-fi shows ever, the makers didn't pay attention to the CGI used. As per the '90s standards, the show lagged in terms of CGI a lot. The costumes and props were great though.
Babylon 5 (1993-1998)
Created by: J. Michael Straczynski
Starring: Jerry Doyle, Richard Biggs, Peter Jurasik, Michael O'Hare, and others
Star Trek: Deep Space Nine (1993-1999)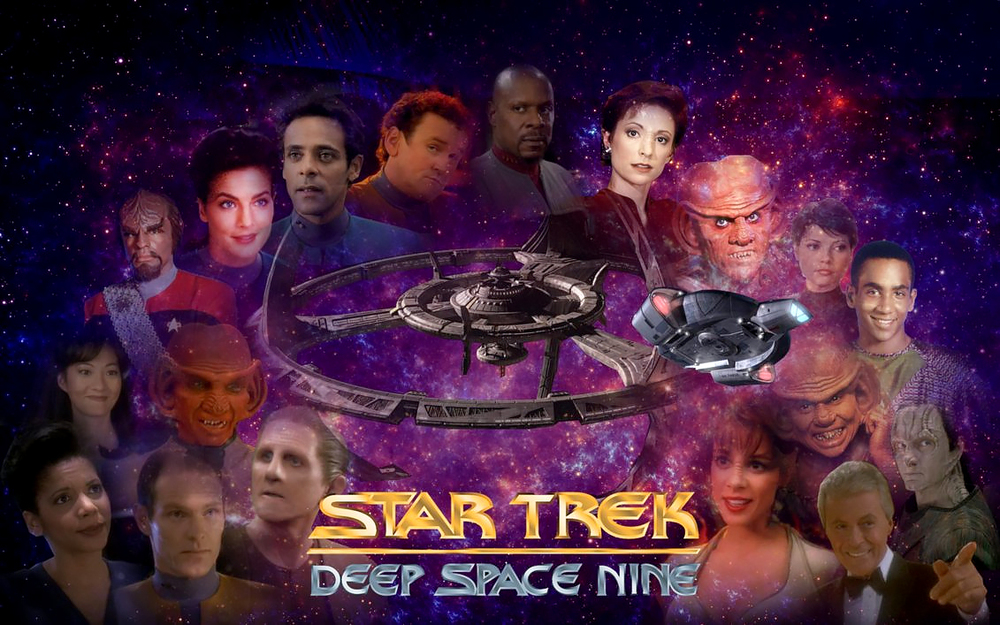 Created by: Rick Berman, Michael Piller
Starring: Avery Brooks, Terry Farrell, Alexander Siddig, Nana Visitor, and others
So, in your opinion, which is better? Babylon 5 or Star Trek? Comment below!
Thanks for your feedback!