Would you ever believe it if someone told you that he went to Heaven or Hell for a while and heard Rihanna's song up there? No, right! It is even more unlikely for someone to believe in after-death stories if one has experienced going to Hell or Heaven. Here's some news that will make you wonder about the world after death, and maybe you'll be shocked by what you learn.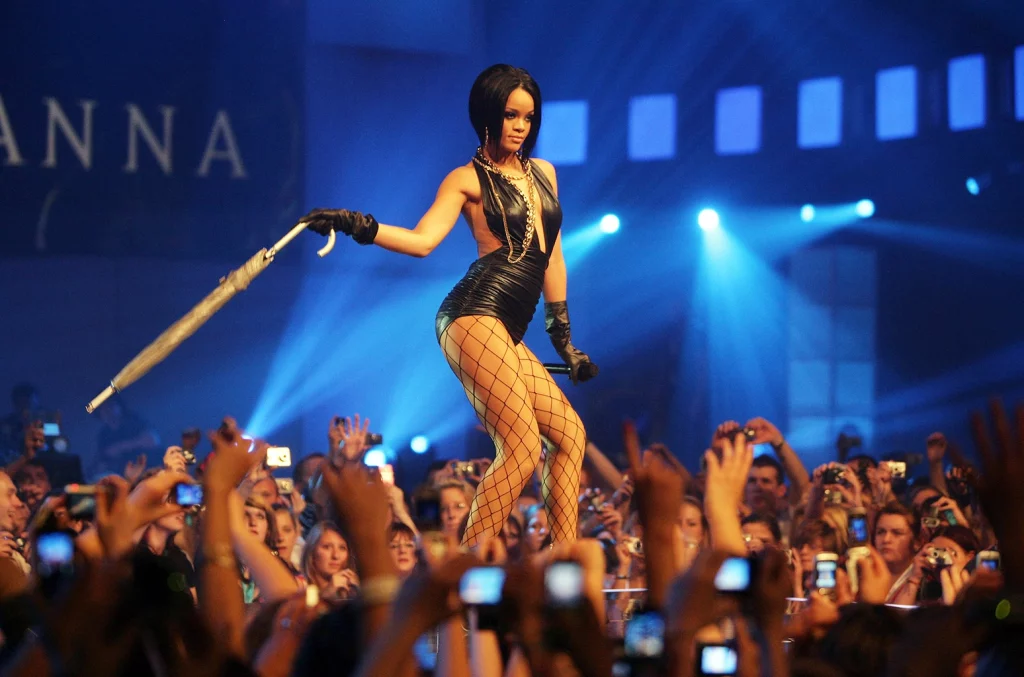 According to a priest who recently claimed on TikTok that he suffered from a heart attack, he died for a while and went up to Hell. The most epic part is that he experienced unimaginable pain and torture up there. As for Rihanna, she has been in the headlines for her upcoming halftime performance at the Super Bowl and also for securing her Oscar nomination for the song Lift Me Up in the movie Black Panther: Wakanda Forever.
Also Read: "She's a lot of things. She ain't Beyonce": ESPN's Stephen A. Smith Blasts Rihanna's Super Bowl Song
Priest Dies Temporarily From A Heart Attack And Claims To Be Listening To Rihanna's Umbrella In Hell
A Michigan-based priest named Gerald Johnson temporarily died in 2016 after suffering a heart attack. After a near-death experience (NDE), he claimed to have gone somewhere he hadn't anticipated and never visited. In a recent TikTok series of posts, Johnson detailed his traumatic near-death experience where he claimed to have seen Hell.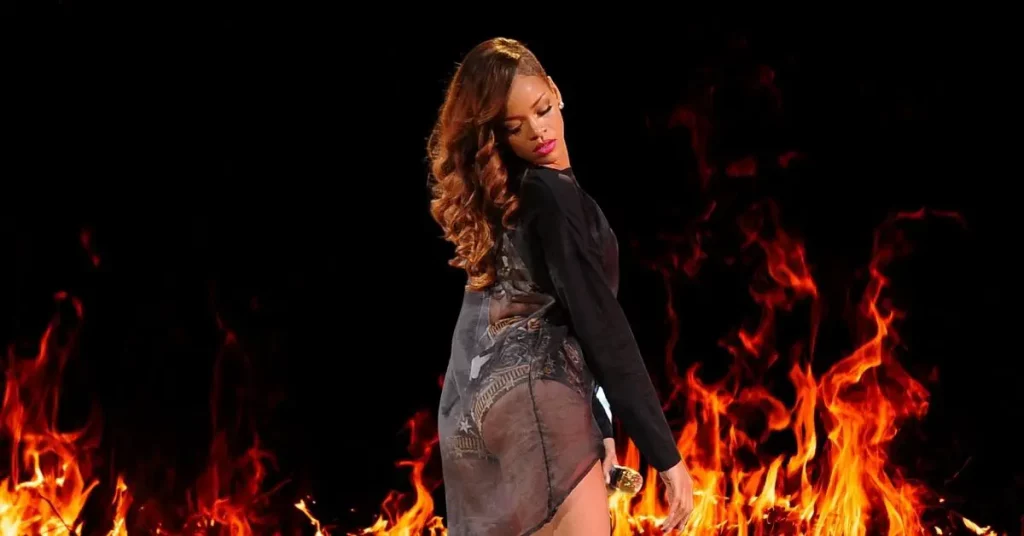 He explained in the viral video,
"I wouldn't wish it on my worst enemy. I don't care what he did to me. No one deserves that."

"I thought I did so much good during my life and that I helped so many people, but even so, I went down [to Hell]. I entered the very center of the Earth. The things I saw there are indescribable. It brings up so many difficult feelings when I talk about it."
During his experience, the priest said he heard the music of Rihanna's Umbrella and Bobby McFerrin's Don't Worry Be Happy being played in a part of the area of Hell where torture is carried out.
Johnson said,
"Every word of every song was made to torture you for the fact that you didn't worship God through music while you were on Earth."
However, according to Johnson, those lines weren't the original versions of the songs; instead, a demon group performed the songs in an incorrect manner as a form of torture.
A Twitter handle named Pop Tingz tweeted about the unbelievable story, which reads,
"A priest who temporarily died reveals he went to Hell and they were playing Rihanna's "Umbrella" as torture."
A priest who temporarily died reveals he went to Hell and they were playing Rihanna's "Umbrella" as torture. pic.twitter.com/LRzw8FyEft

— Pop Tingz (@ThePopTingz) January 24, 2023
Eventually, this tweet went viral as Rihanna's performance at the Super Bowl is just around the corner. As soon as people heard about it, they wondered how such a thing could have happened, and if it had, then why had the priest gone to Hell? The following are some tweets from fans below:
Wait, what did this PRIEST do to get sent to hell? Let's keep the focus, lol.

— R.K. Russell (@RKRelentless) January 24, 2023
DEFINITELY sounds like he was actually in Heaven …

— Eugene Scott (@Eugene_Scott) January 24, 2023
She's even a legend in hell omg. That Rihanna reign won't let up

— Hoebby (@HoeFromDaGhetto) January 24, 2023
I Wonder what made him go there the first place💀💀

— Chanel (@barbiebqluv) January 24, 2023
What is a priest doing in hell

— Lollisa💕❤️🍫 (@Lollisa8) January 24, 2023
they even play her song in hell? oh rihanna u will always be famous

— dev ᴺᴹ (@iambuterastann) January 24, 2023
rihanna a hitmaker in every dimension or whatever

— allure (@allurequinn) January 24, 2023
Moreover, the priest's story seems far-fetched to us, so maybe we don't believe it, but what matters is to be a good human.
Also Read: The production of this is going to be INSANE': Fans are Literally Drooling as Rihanna Releases Super Bowl Halftime Performance Teaser
Rihanna Secures First Oscar Nomination For Her Song In Black Panther: Wakanda Forever
The 34-year-old Barbadian singer has earned her first Oscar nomination in her career. She was nominated for the Best Original Song title when the official nominations for the 95th Academy Awards were announced on Tuesday, and she is up for the award. She grabbed the nomination for her song Lift Me Up in Black Panther: Wakanda Forever (2022).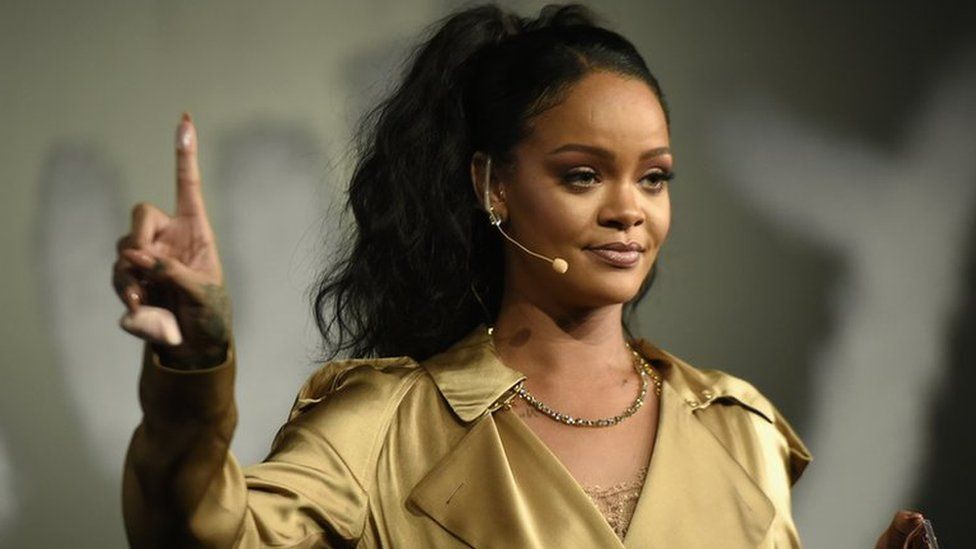 Rihanna composed the song for the first time in years and was also praised for her success. The singer shared the songwriting credit with director Ryan Coogler, singer Tems, and composer Ludwig Göransson. However, Marvel Studios' received much appreciation for holding five Oscar nominations for the movie Black Panther: Wakanda Forever. Those nominations are Best Supporting Actress, Best Costume Design, Best Original Song, Best Visual Effects, and Best Makeup and Hairstyling.
Also Read: "Wow, how disappointing was that question": Rihanna Nearly Ended Reporter's Career After Question About Dating Mila Kunis' Husband
Source: Twitter