Following the dissolution of their 13-year marriage, Gisele Bündchen and Tom Brady have embarked on a new chapter in their lives individually. The two have taken charge of their future plans for the good of their children and their own. The year ended on a high note for a supermodel who made a grand return in her modeling career after healing herself and spending precious time with her kids. On the other hand, after a rollercoaster year, Tom Brady announced his final retirement from the NFL career on Instagram and this time for good.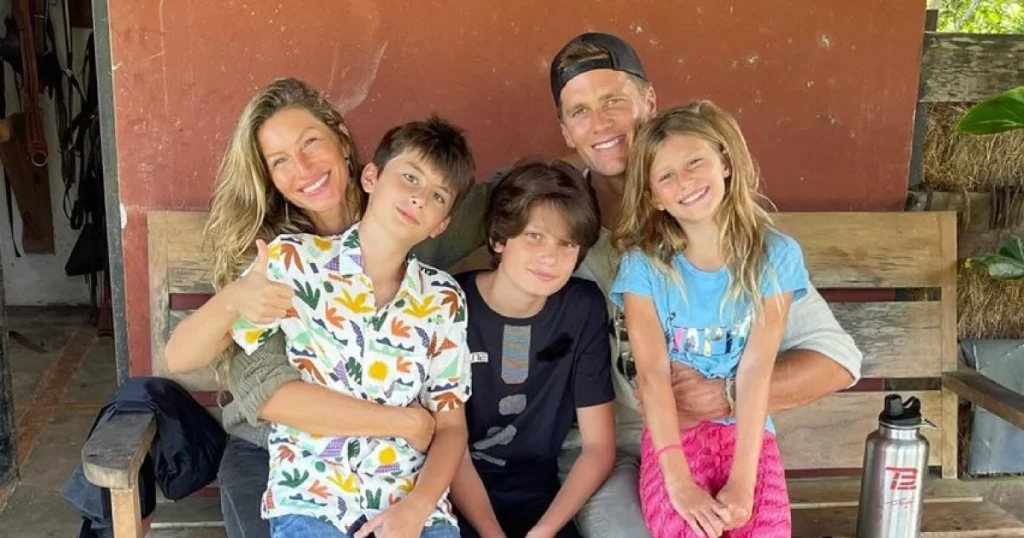 The quarterback's decision follows the ups and downs of the NFL player's divorce, which also affected his performance on the field. After announcing his first retirement on February 1, 2022, he returned to the game 40 days after declining his own decision. Tom Brady, however, received best wishes from his ex-wife Gisele Bündchen on Instagram after announcing his retirement from the NFL season.
Also Read: "He had no clue that I was going to come at him like that": Rob Gronkowski on Pushing Tom Brady to Date Hollywood Star After Divorce With Gisele Bündchen
Gisele Bündchen Sends Best Wishes To Her Ex-Husband Tom Brady After His 2nd Retirement News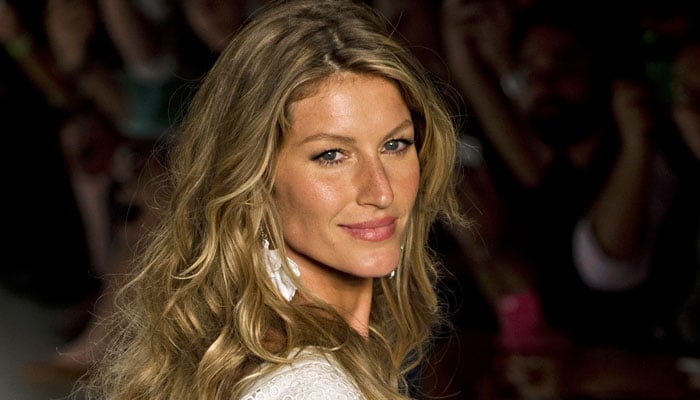 The supermodel Gisele Bündchen never backs down when it comes to expressing her emotions on the post of Tom Brady on Instagram. There is no doubt that they have a strained relationship because they finalized their divorce three months back, but their true feelings for each other are not diminishing since they are still connected through their kids, and they are a family for them. Once again, Bündchen expressed her feelings toward her ex-husband, Brady, following his NFL retirement announcement on his Instagram handle.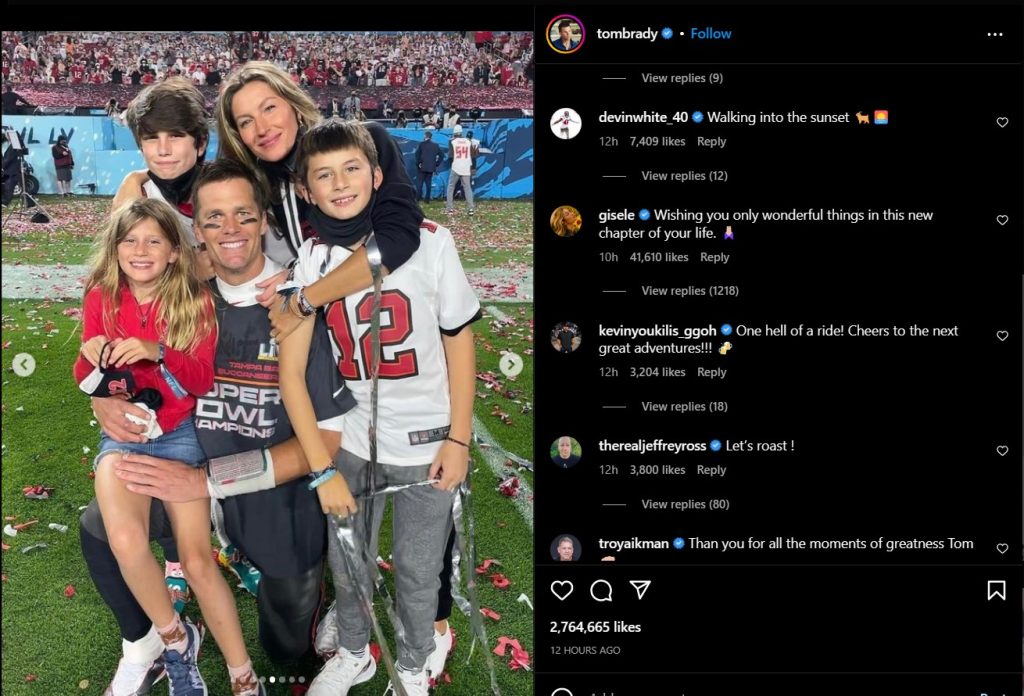 Bündchen wished him well in a subtle way for his new endeavors, a new chapter in his life that might continue without her. She commented on Brady's retirement Instagram post,
"Wishing you only wonderful things in this new chapter of your life. (Prayer emoji)"
Although the message was short and sweet, both understood the significance of Brady's decision. According to reports, it was cited in the media as one of the reasons for their separation when he announced last year that he would unretire from the NFL after announcing his first retirement. After a lengthy hiatus from modeling, the Brazilian model is now determined to remain active and focused on her career. Furthermore, she was spotted twice in Costa Rica with her jiu-jitsu trainer, Joaquim Valente, after her divorce from the NFL player. However, she reportedly returned to Miami ahead of her ex-husband's retirement announcement.
Also Read: "Tom Brady does NOT look healthy, like at all": Tom Brady's Drastic Weight Loss After Divorce With Gisele Bündchen Loss Concerns
Tom Brady Announces His Retirement From His NFL Career, No Regrets!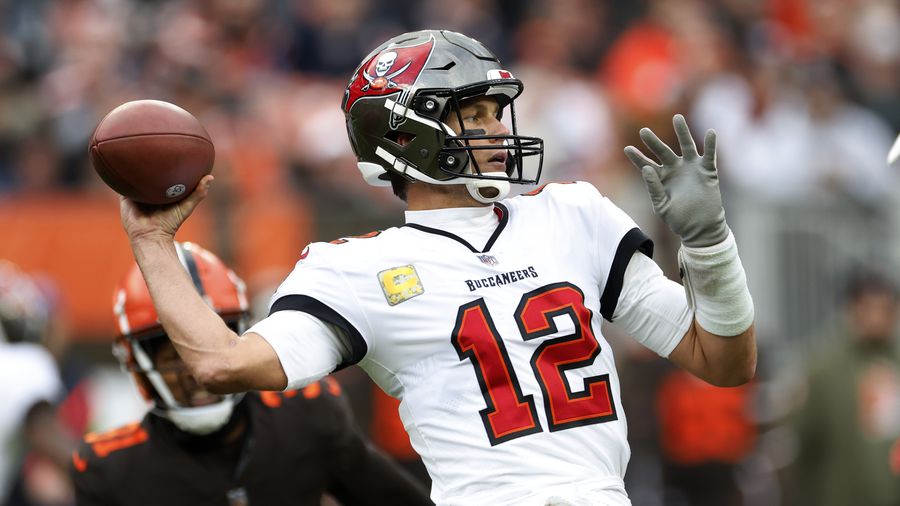 On Wednesday, Tom Brady announced his retirement from the NFL in an emotional video on his Instagram account. In addition to his 52-second video message, he posted some pictures of himself with his family, friends, and children, as well as with his ex-wife Gisele Bundchen. Additionally, Brady posted some pictures on his Instagram story featuring a photo of Bridget Moynahan, his ex-girlfriend.
He captioned the post,
"I love my family, I love my teammates, I love my friends, I love my coaches, I love football, I love you all. I am truly grateful on this day. Thank you (Prayer Emoji)"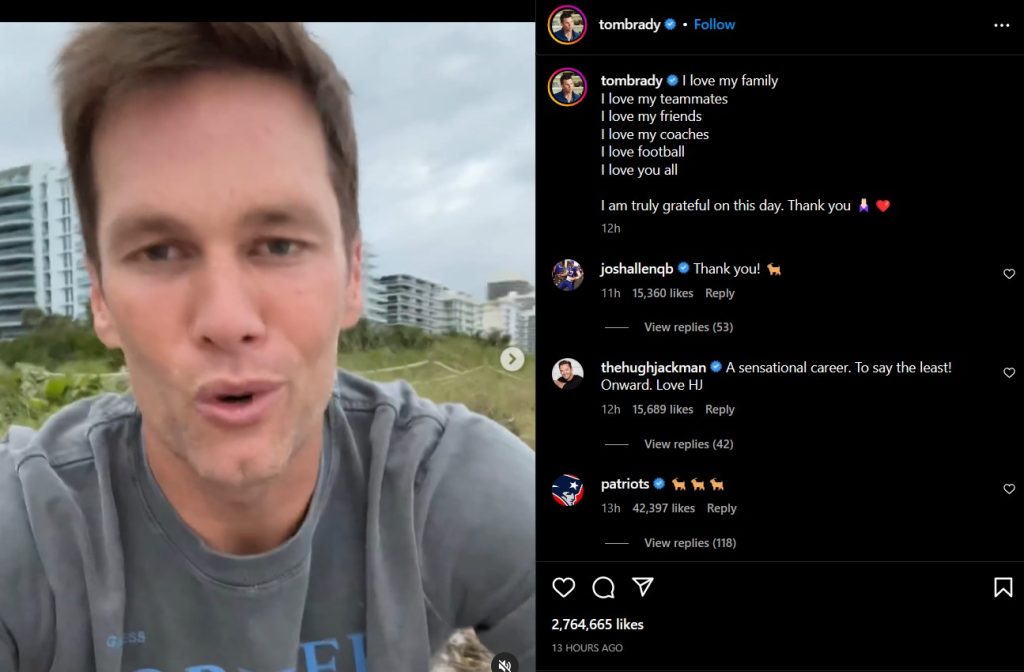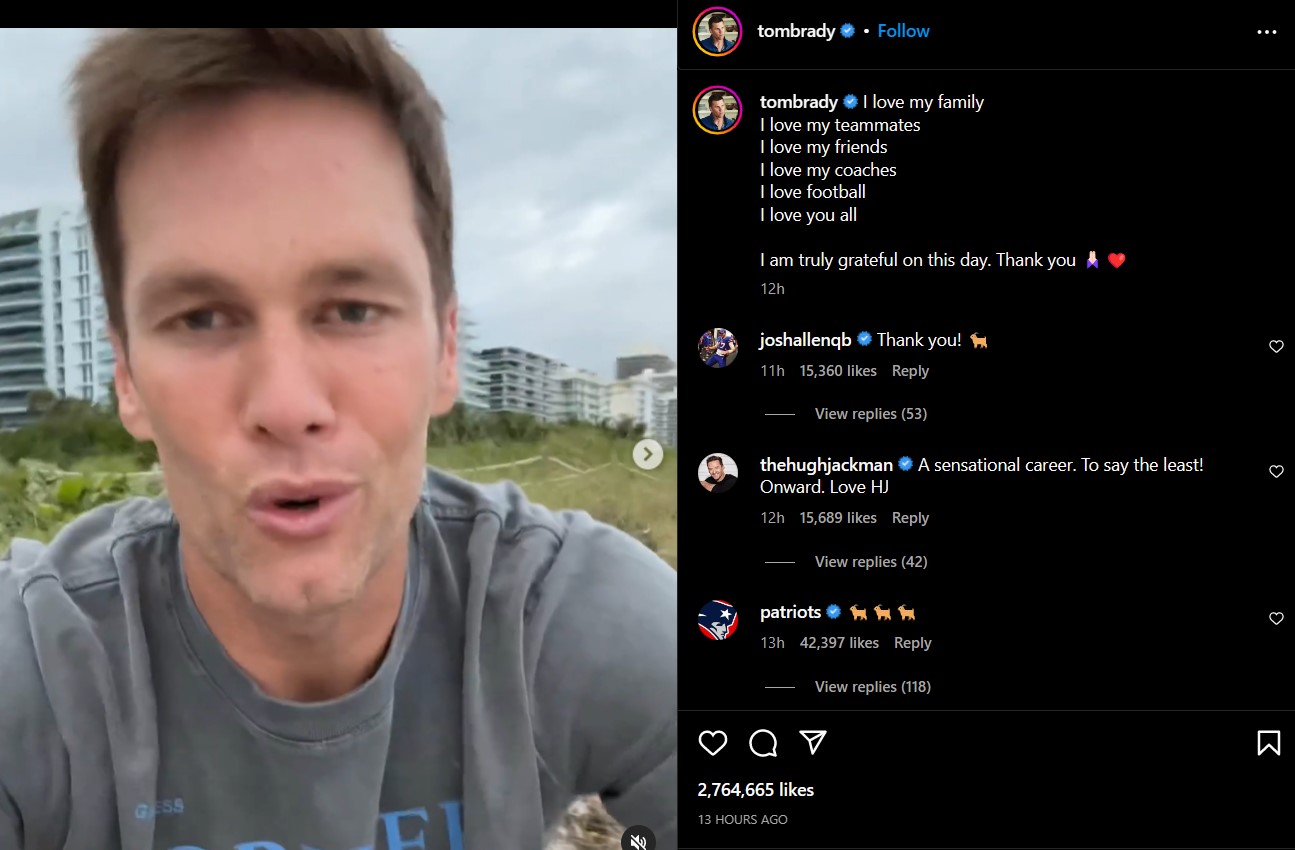 Brady showed gratitude toward his family, friends, teammates, coaches, and the game itself; however, he did not mention his ex-wife's name in the video. Brady began in the video,
"Good morning, guys. I'll get to the point right away. I'm retiring, for good."

"I know the process was a pretty big deal last time, so when I woke up this morning, I figured I'd just press record and let you guys know first."
He continued,
"It won't be long-winded. You only get one super emotional retirement essay, and I used mine up last year, so… really, thank you, guys, so much to every single one of you for supporting me."

"My family, my friends, my teammates, my competitors. I could go over forever, there are too many. Thank you, guys, for allowing me to live my absolute dream. I wouldn't change a thing. Love you all."
Brady experienced many ups and downs mentally, physically, and professionally during the whole 23rd NFL season. Sadly, he allegedly lost his relationship with Gisele Bündchen over his unretirement, as she was furious and fought over it before they ultimately parted ways. In October 2022, the couple announced their split after 13 years of marriage and decided to co-parent their children. They have two children: son Benjamin Rein, 12, and daughter Vivian Lake, 9. Brady also shares a son, John Edward Thomas Moynahan, 15, with his ex-partner, Bridget Moynahan.
Also Read: Gisele Bündchen Makes Things Worse For Tom Brady, Takes Romance With Joaquim Valente to Next Level While the NFL Star Suffers Major Setback in His Career
Source: Instagram