The Expendables 3 was released in theatres seven years ago next month, so fans of the Sylvester Stallone franchise have been waiting a long time for the much-rumored fourth film. There have been several clues that another film is on the way, but we haven't heard anything official regarding The Expendables 4 in almost a year. According to Stallone's most recent Instagram post, everything appears to be on track for the much-anticipated action sequel. Yesterday, the actor came to Instagram to show off a ring he made, particularly for The Expendables 4. "I just completed creating the new EXPENDABLE 4 ring. It's a tad hefty, but it will surely strengthen your fingertips, "Stallone penned. You may see the image in the following post: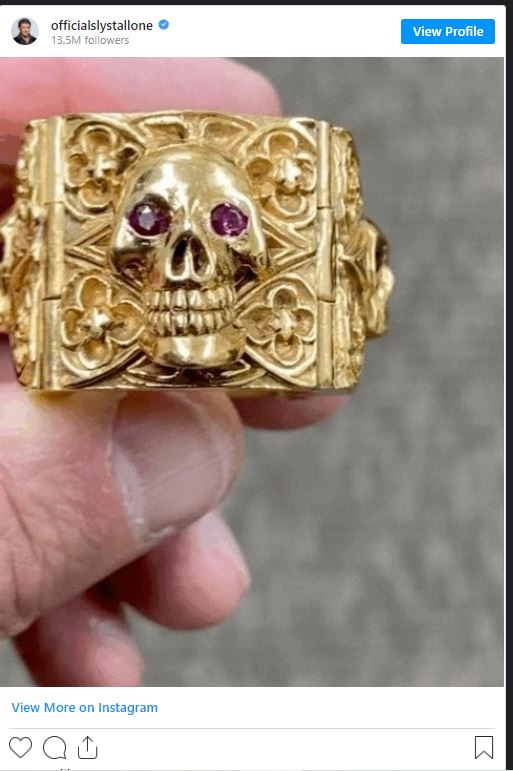 Stallone piqued our interest once more in April when he shared a vintage video of the Expendables 3 cast. "The unrivalled gang! These men are missed…, "The post was captioned by Stallone. Along with Stallone, the video featured Arnold Schwarzenegger, Harrison Ford, Jason Statham, Wesley Snipes, Antonio Banderas, Mel Gibson, and others. In the video, Stallone proclaims, "The world's largest selfie." While fans wait for further information on The Expendables 4, there is another Stallone film that fans are looking forward to seeing. The Suicide Squad will be released next week, with Stallone providing the voice of King Shark. Stallone stated in another Instagram post in November that he was cast in a secret part for The Suicide Squad, and suggested that the film was a "great effort." Even though no one knew he was portraying King Shark at the time, he nevertheless marketed the picture in the most charming way. "I watched it, and it was incredible, so I'm extremely happy to be part of it," Stallone said of The Suicide Squad.
"I can't tell you anything else about it because you'll have to wait and see, but it'll be well worth the wait. In any case, keep punching and we'll see you in the movies. " So, do you believe Stallone's new position indicates The Expendables 4 will finally begin production? Tell us what you think in the comments! Stay tuned for more The Expendables 4 news. The Suicide Squad will be released in cinemas and on HBO Max on August 6th.
Source: Comicbook
Thanks for your feedback!