"Even in the darkest times, hope cuts through. Hope is the light that lifts us out of darkness"-Superman.
Created By writer Jerry Siegel and artist Joe Shuster Superman first appeared in action comic's issue#1 on April 18, 1938. Superman was born on the planet named krypton and was given the name Kal-El. But soon after he was born his planet was attacked and he was sent to Earth by his parents where he was founded and adopted by farmers Jonathan Kent and Martha Kent and was given a human named Clark Kent. Thus due to Earth's Sun Clark had superpowers and he became the man of steel. Whenever we fans think of Superman, automatically George Reeves, Christopher Reeves and Henry Cavill, are there in our mind, as they have been in several DC Movies and TV series. And that's the reason many cosplayers all over the world have been cosplaying Man Of Steel since a very long time, and that's why Animated Times have come up with some of the most amazing Superman cosplays that fans would definitely love.
1 Cosplay By Chris Weyer:
2 Cosplay By Matt Wacker: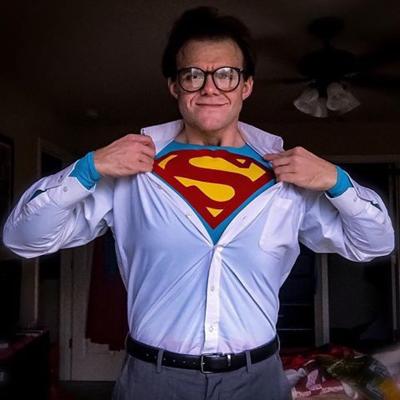 3 Cosplay By Jose Hernandez:
4 Cosplay By Scott:
5 Cospaly By James Olsen:
https://www.instagram.com/p/B9Mlk-tDVDX/?utm_source=ig_embed
6 Cosplay By Arkansas:
7 CW Arrowverse Superman Cosplay:
8 New 52 Superman:
9 Cosplay By Jake Fogg:
10 Cosplay By Mikel Byrnes:
Thanks for your feedback!