Thriller is a super-popular genre in the world right now. Audiences always love films that get their hearts racing and thriller films are made exactly to do so. Here we have compiled the 10 best thriller films that were released in 2021 (as per IMDb rating).
10) Stillwater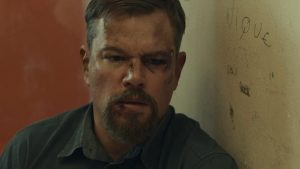 IMDb Rating: 6.6
A father (Matt Damon) of a young woman serving a prison sentence in France after being convicted of murdering her girlfriend. After she convinces her father that she is innocent, the father travels from America to France in an attempt to investigate further.
9) Black Widow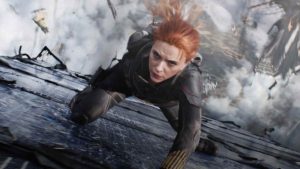 IMDb Rating: 6.7
Marvel entered the spy thriller genre with Natasha Romanoff's solo movie which details how she confronted her dramatic past and her complicated relationship with her pseudo-family. The tone of this film is slightly darker than what fans expected it to be.
8) Pig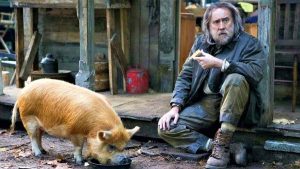 IMDb Rating: 6.9
Remember how Keanu Reeves in John Wick took down an entire clan of thugs for killing his dog and stealing his car? This movie is somewhat similar but still not exactly the same. A truffle hunter (Nicolas Cage) lives in a cottage in a jungle and has a pig who he dearly loves. One day, he is attacked by a band of robbers who steal his pig. So he heads out to Portland to find his dearest companion.
7) Wrath Of Man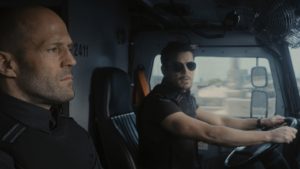 IMDb Rating: 7.1
Jason Statham and Guy Ritchie teamed up for this action thriller heist film. Statham plays a mysterious man who takes a job as an armored car driver and becomes known for using amazing precision and dexterity to neutralize robbers. However, the mysterious man has something else in his mind.
6) Old Henry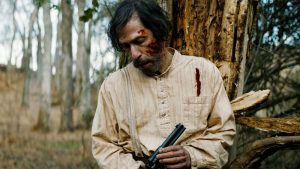 IMDb Rating: 7.2
Old Henry is a solid entry into the Western genre which seems to be reviving lately. A quiet farmer (Tim Blake Nelson) and his son take in a mysterious, injured man with a satchel of cash who is an outlaw on the run. When a group of men claiming to be the law come for the money, the farmer must decide who to trust He reveals a talent for gun-slinging that surprises everyone calling his true identity into question.
5) No Time To Die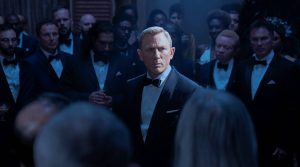 IMDb Rating: 7.4
Bond seeks a new life outside of the spy world, but it is short-lived as his old friend Felix Leiter from the CIA turns up asking for help. The mission turns out to be far more treacherous than expected, leading Bond onto the trail of a mysterious villain armed with dangerous new technology.
4) Nightmare Alley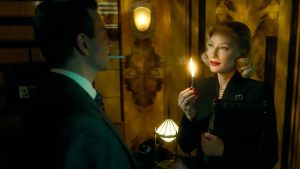 IMDb Rating: 7.4
Nightmare Alley ranks among Guillermo del Toro's best movies. Starring Bradley Cooper who is a performer in a traveling carnival with a talent for manipulation who is drawn into a dangerous web of wicked people.
3) The Tragedy Of Macbeth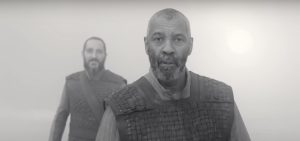 IMDb Rating: 7.5
This beautifully shot black-and-white thriller is a take on one of William Shakespeare's most iconic works. Macbeth (Denzel Washington) travels down an increasingly dark and violent path in his desperate attempt to gain power.
2) The Mauritanian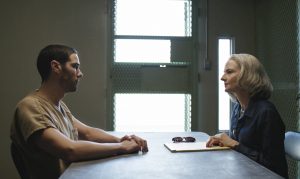 IMDb Rating: 7.5
The Mauritanian was a nice addition to the courtroom thriller genre this year. The movie narrates the story of Mohamedou Ould Slahi who fought for his freedom after being detained and imprisoned without charges by the U.S. Government for years.
1) Dune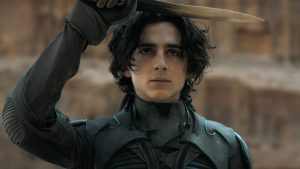 IMDb Rating: 8.2
Based on Frank Herbert's science fiction novel, Dune tells us the story of Paul Atreides (Timothée Chalamet), a brilliant and gifted young man born into a great destiny beyond his understanding, who must travel to the most dangerous planet in the universe to ensure the future of his family and his people. As malicious forces explode into conflict over the planet's exclusive supply of the most precious resource in existence, only those who can conquer their own fear will survive.