Back in May 2019, when it was reported that Robert Pattinson has been roped in to play the Batman in the upcoming film directed by Matt Reeves, the internet went all crazy! Let's not forget that when Michael Keaton was cast as Batman for Tim Burton's 1989 film, fans were not happy. The same happened with Head Ledger for his role as The Joker in Nolan's film. Pattinson wasn't spared either and history repeats itself!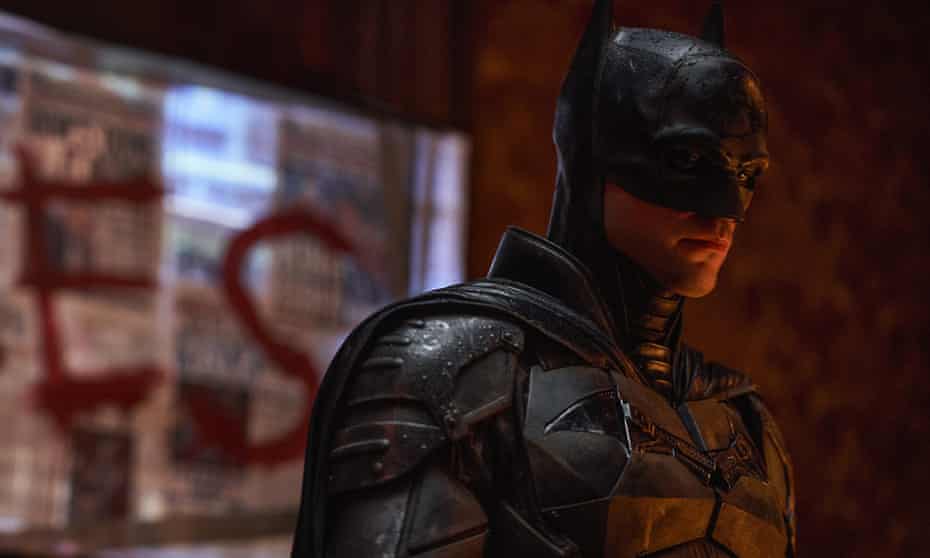 Fan or not, everyone had their own opinions regarding Robert taking on the mantle of the Caped Crusader. Robert played Cedric Diggory in Harry Potter and his most notable role as Edward Cullen in the Twilight series.
Of course, he has been part of many movies and he has worked with James Grey, David Michod, Werner Herzog, and Claire Denis, a few to name.
The movie is releasing this week at your nearest cinemas and we are sure Robert is going to prove his haters wrong with his power-packed performance. But his casting was questioned by many and supported by few!
His previous work didn't stop fans from taking over Twitter to be blunt about their opinions! Let us look back at some of the reactions which we just can't forget
1. Marvel doesn't feel threatened
DC & Warner Bros :
Twilight star Robert Pattinson will play the role as the next Batman.

Marvel fans : pic.twitter.com/9kBFcrSrCQ

— ✨ Widas ✨ (@WidasSatyo) May 17, 2019
2. It was Predicted
This, too, was foretold.#Batman pic.twitter.com/Mssy6ukxah

— Like Kurosawa, I Make Mad (@the_moviebob) May 17, 2019
3. Everyone Needs To Respect His Talent
Robert Pattinson didn't act his ass off in independent films for the last few years for y'all to freak out because he played a sparkly vampire 10 years ago. Pattinson will do a solid job as #Batman under the direction of Matt Reeves. Hell. Nolan even wants to work with him.

— Connor Behrens (@ConnorBehrens) May 17, 2019
4. Just Concentrate on that strong sharp chin
Me after finding out that Robert Pattinson may be the new Batman… 😅 pic.twitter.com/C5iXbZHItA

— Chris Wong-Swenson⚡ (@pingpongflix) May 17, 2019
5. Stop Calling Him Out for Twilight! He hates it more than us.
Folks are out here using Twilight to shit on Robert Pattinson like he doesn't hate those movies a million times more than y'all do, lmao

— Renfamous⭐️ (@renfamous) May 17, 2019
6. They know his true potential!
Wow. I am getting a whole heap of prayers for Robert Pattinson to not be the new Batman.

I got the same prayers for Heath Ledger to not be The Joker. And Gal Gadot not to be Wonder Woman. And Michael Keaton not to be Batman.

So… no. Good luck Robert.

JC x pic.twitter.com/3TmzynvmOL

— Jesus Christ (@ResurrectedDude) May 17, 2019
7. Let's Not Underestimate him, we did that mistake with Heath Ledger!
"Robert Pattinson as Batman?! You mean the Twilight guy?!?"

"Heath Ledger as The Joker?! The Brokeback Mountain guy?!?" pic.twitter.com/rkhxyfNeWv

— All Hallows Steve (@Insane_Stephen) May 17, 2019
8. Let's Not Forget How Talented He Is
Your next #Batman, the ridiculously-talented #RobertPattinson pic.twitter.com/6TxS5U7DLa

— CinemaGrids (@CinemaGrids) May 17, 2019
9. Erm…
.@JenAshleyWright: Why is Robert Pattinson trending, what did he do?

Me: He's gonna play Batman!

Jen: What's his superpower, being sad?

Me: …….. LITERALLY YES.

— Daniel Kibblesmith (@kibblesmith) May 17, 2019
10. It's A Party
Robert Pattinson meeting with all the rest of the British actors taking all the American superhero roles: pic.twitter.com/c5evHk4gi1

— Caped Informer (@CapedInformer) May 17, 2019