As sci-fi and superhero movies have been dominating the movie and TV industry for almost a decade now, fans all across the world have been paying their tribute in numerous ways. While some opt for fan-arts and fan-fictions to show their love, others go for cosplay.
Cosplays have been gaining much recognition in recent years through various comic-cons. Some of the largest conventions like the San-Diego Comic-Con and New York Comic-Con have a separate platform dedicated to the art of cosplay. While most fans usually have fun and a good time with casual cosplays, a few cosplayers have taken their art to the ultimate level. Their sheer dedication to the art of cosplay and attention to the minutest detail is astonishing as it becomes difficult to differentiate a cosplay and the real stuff.
Here are 10 insanely accurate sci-fi cosplays that will leave you amazed.
10. Ultron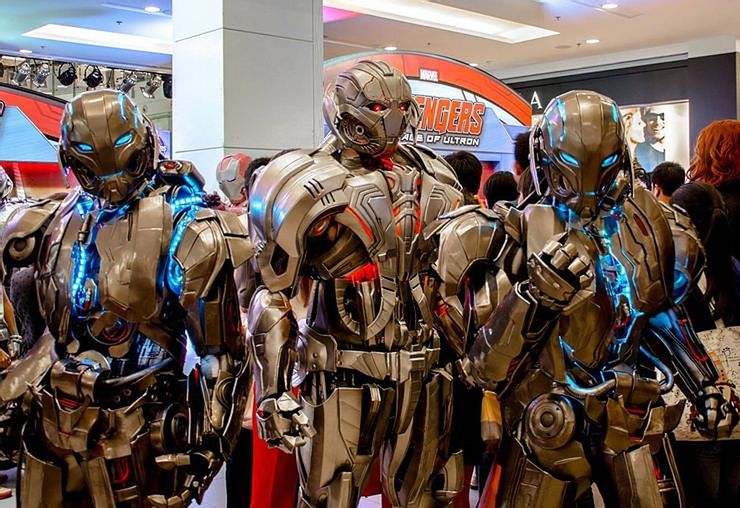 Ultron made his grand appearance in Joss Whedon's Avengers: Age of Ultron. A sentient android, Ultron wreaks havoc on the Avengers with his supreme intelligence. Made out of vibranium, it is incredibly difficult to replicate his look. This cosplay by Village's Hope is absolutely amazing and a little bit scary too.
9. Iron Man
https://www.instagram.com/p/CAfDTatDDOY/?utm_source=ig_embed
Related: 10 Disney Princes Cosplays Too Good To Ignore!
Cosplayer Tibor Huszár absolutely nailed the MK85 Iron Man suit in his cosplay. From the color pattern to the arc reactor, it's definitely hard to guess if it's not the real stuff from the movies. A perfect tribute to Tony Stark after his sacrifice in Avengers: Endgame.
8. Thanos
https://www.instagram.com/p/BwlEJaSH5Ks/?utm_source=ig_embed
Thanos was definitely a villain, but nonetheless, he did have a point about the scarcity of resources. Though his Malthusian approach towards establishing balance was extreme, he did test the Avengers to their limits. This cosplay by Michael eTe is simply breathtaking!
7. Groot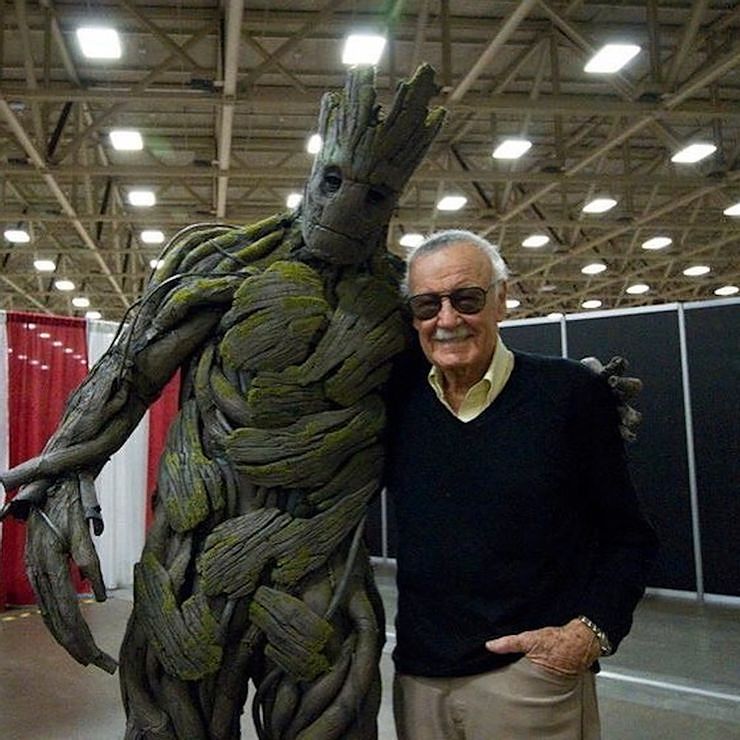 Undoubtedly one of the most beloved characters of the MCU, Groot stole our hearts every time he was on the screen. However, being an anthropomorphic tree,  it is incredibly difficult to replicate his look. But with sheer dedication, the cosplayer Propcustomz did manage to nail it down to the last detail.
6. Ellen Ripley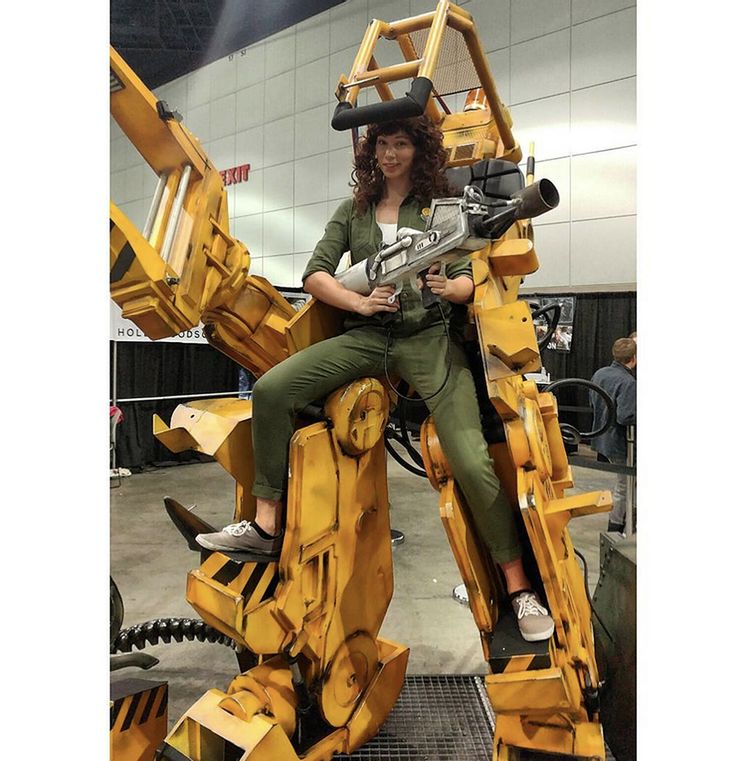 Related: The Umbrella Academy: 16 Best Cosplay Actions From Around The World
The badass from the Alien series, Ellen Ripley is an icon and inspiration for women all across the globe. As a tribute to one of the foremost feminist icons in the sci-fi genre, Spidey Nat re-created Sigourney Weaver's Ellen Ripley in this stunning cosplay.
5. The Terminator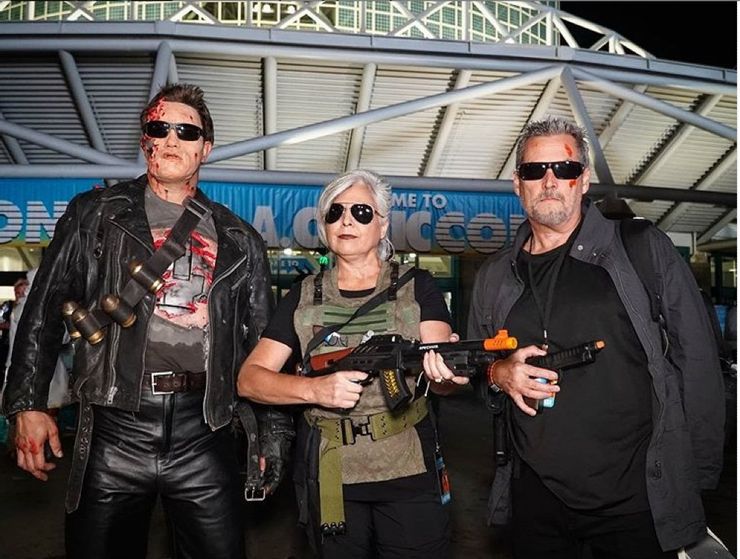 The sci-fi genre is incomplete without the Terminator. Though this cosplay lacks the sophistication of the other artists in this list, the uncanny resemblance to Arnold Schwarzenegger from The Terminator deserves applause. Even without a weapon, BearPhotography managed to pull this off with ease.
4. C-3PO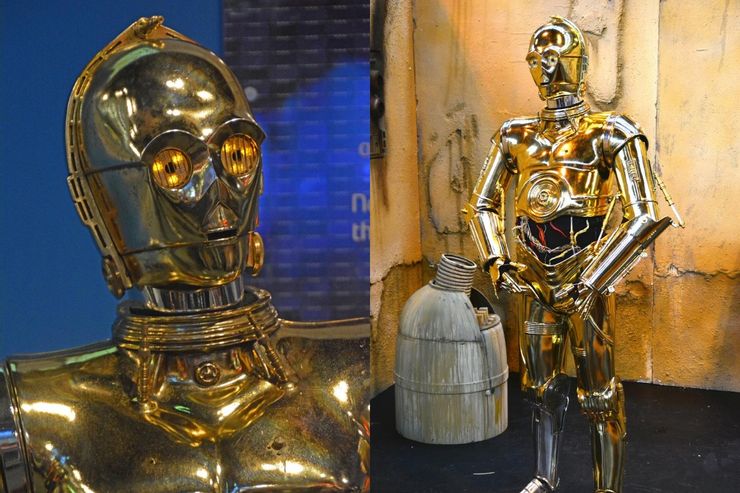 Related: 10 Impossible Star Wars Cosplays Fans Pulled Off Anyway
Wait, are you telling me that's not the C-3PO from the movies? The cosplayer Masimage's C-3P0 is definitely one of the most insanely accurate sci-fi cosplays we have come across. Hopefully, this one doesn't talk much.
3. Nebula
https://www.instagram.com/p/B0B4EJRhOxT/?utm_source=ig_embed
Hold up! That's not Karen Gillan as Nebula? In the cosplay community, Alyson Tabbitha is a legend for her accuracy in recreating her favorite characters where they become almost identical to the real thing. Check out her other cosplays too!
2. Borg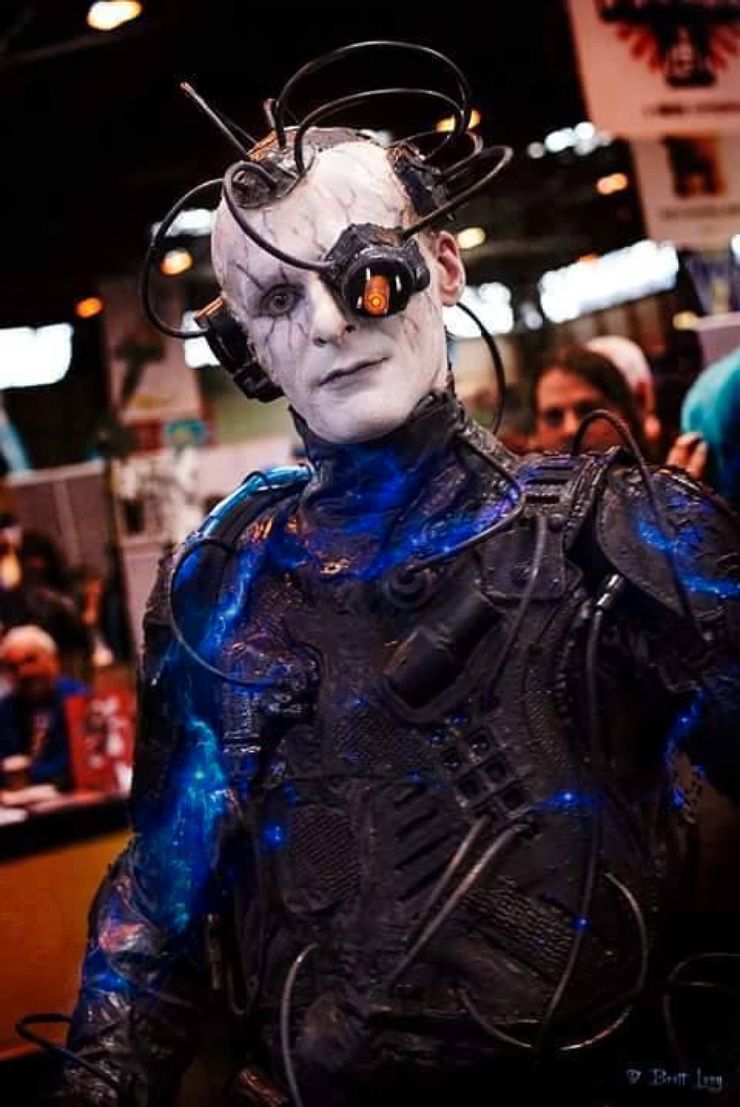 The battle between the fans of Star Wars and Star Trek to establish their favorite franchise as the best space-opera drama will never end. But, fans from both the camps will definitely agree that this cosplay by The Borg is so accurate that it can induce nightmares.
1. William Burkin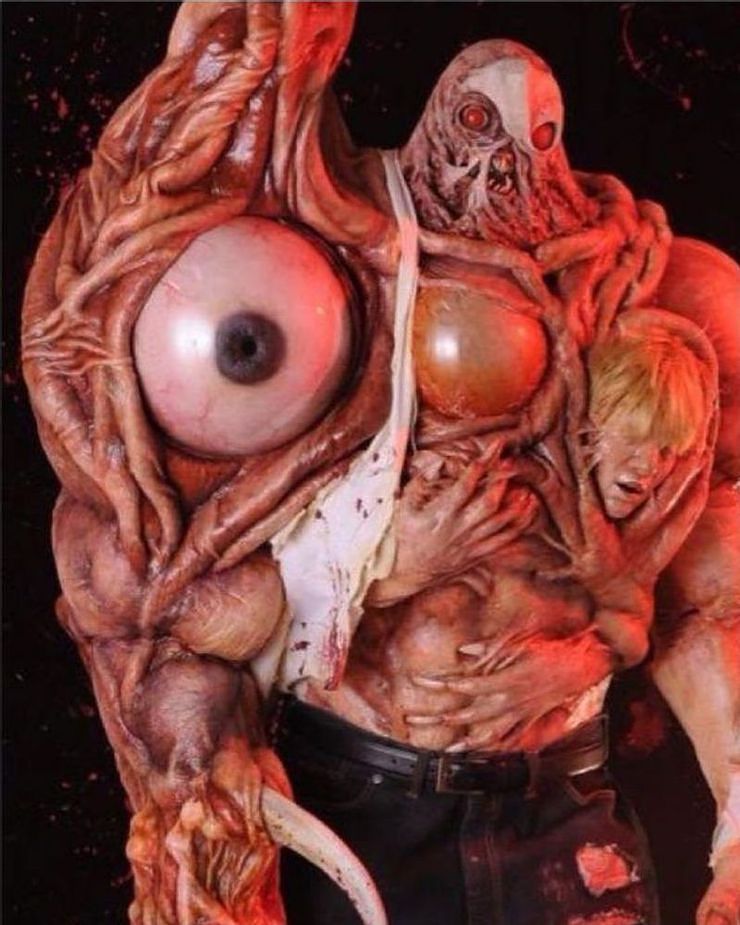 The painstaking efforts to recreate this grotesque monster called William Burkin from the Resident Evil franchise deserves all the attention in the world. Calling this cosplay by rantyu_xx as splendid is a serious understatement. If this doesn't terrorize you in your dreams, then nothing can.