Marvel is known for its perfect casting, and they have never failed to impress the audience with their choices. Decisions like Chris Evans for Captain America, Robert Downey Jr. for Iron Man, Josh Brolin for Thanos it all just fits well. These actors have played their role so well that it's literally hard to imagine anyone else playing their role. However, that's not always the case. There are instances where our beloved actors auditioned for a particular role and ended up getting a different role. So, here's a list of 10 actors who auditioned for different MCU roles. Check it out!
1. Anthony Mackie For The Mandarin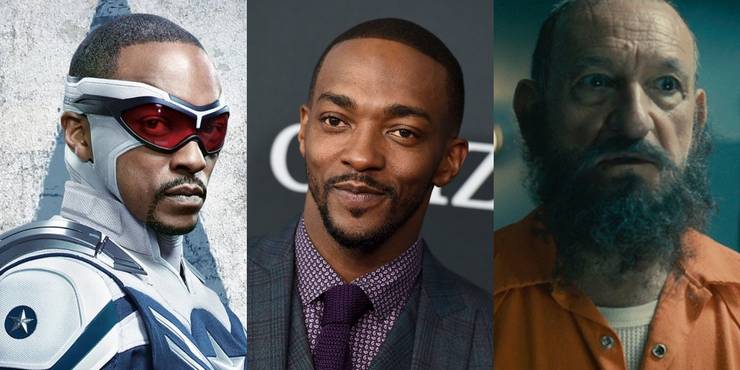 Did you know that Anthony Mackie actually auditioned for The Mandarin in Iron Man 3? After enjoying the success from 2008's The Hurt Locker, Mackie was instantly hooked to play a superhero. He marched into Marvel's email and stayed adamant. However, he did not get the role as it went on to Ben Kingsley. But it actually worked out for him. That's because he was later cast as Sam Wilson in Captain America: The Winter Soldier. Later on, he starred in the Disney+ series The Falcon and The Winter Soldier. But now, he's the new Captain America! Man, what a trip!
2. Djimon Hounsou For Drax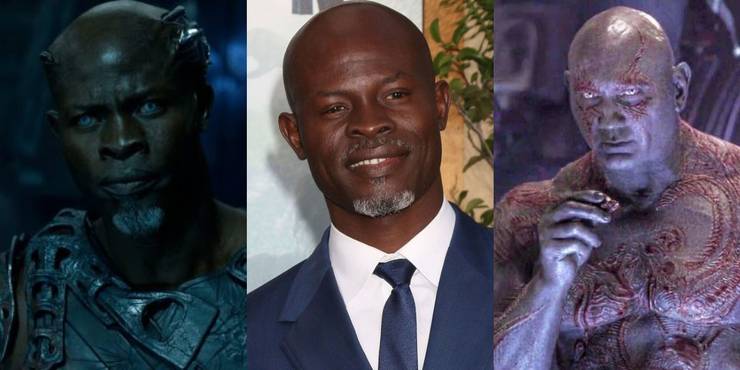 It was actually James Gunn who revealed it in his Twitter thread that Honsou actually auditioned for Drax. However, he went on to play Korath the Pursuer in the first Guardians of the Galaxy. Well, the reason why he didn't get the role is that he did not meet the height requirement. It's not like he's short as he stands 6 feet tall. But Dave stands at 6'6 and the role demanded that. Honsou was captivating as Korath. On the other hand, Dave really made Drax a character that was loved by everyone. I mean, "Why is Gamora?"
3. Lee Pace For Star-Lord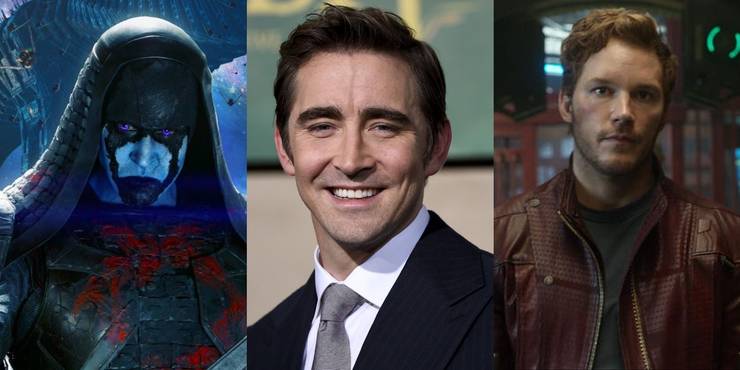 Star-Lord was originally a very contested role. Lee Pace was another actor who auditioned for the role of Peter Quill. While the role eventually went to Chris Pratt, James Gunn was just thoroughly entertained by Pace's audiiton. As a result, Pace went on to become the infamous Ronan the Accuser in the MCU and gave us a spectacular performance. In hindsight, both the castings worked well.
4. Karen Gillan for Sharon Carter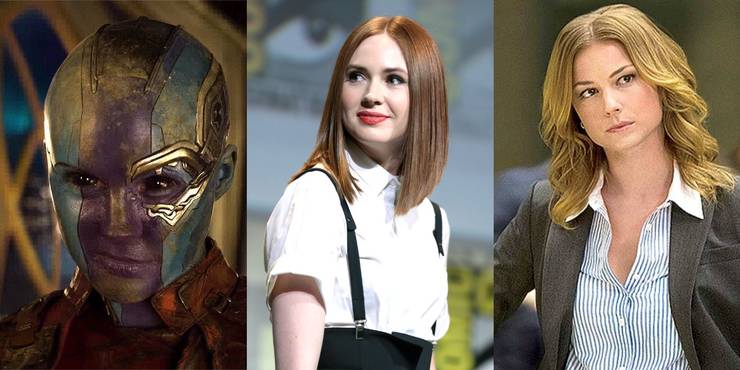 Could you imagine someone playing Nebula apart from Karen Gillan? Well, it was told that a lot of actresses auditioned for the role of Sharon Carter, and Gillan was one of them. Even though the role went to Emily VanCamp, Gillan was remembered by Sarah Finn as she was able to able to emit darkness and smoothness simultaneously. This feature is one of the most important aspect of Nebula, Thanos' daughter.
5. Lupita Nyong'o For Nebula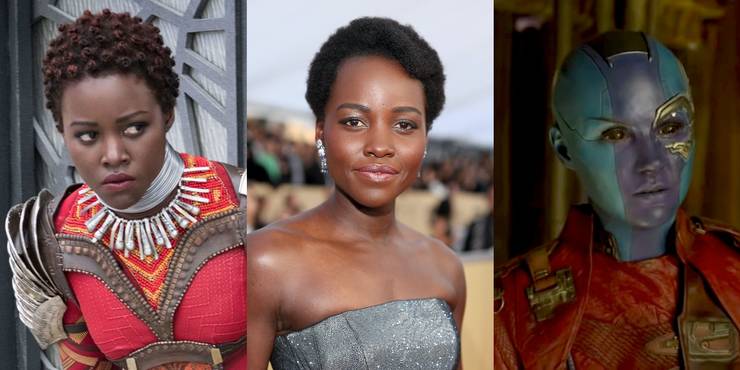 While we're talking about Nebula, it looks like the role almost went to  Lupita Nyong'o. Once again, Sarah Finn was aware of her talents and she was not out of her sight. Lupita was instantly remembered for the role of Nakia, T'Challa's ex-lover, and was formally offered the role. She went on to become a crucial part of Black Panther and T'Challa's life as well. It worked well because the actor accepted the offer in the first place.
6. Wilson Bethel For Captain America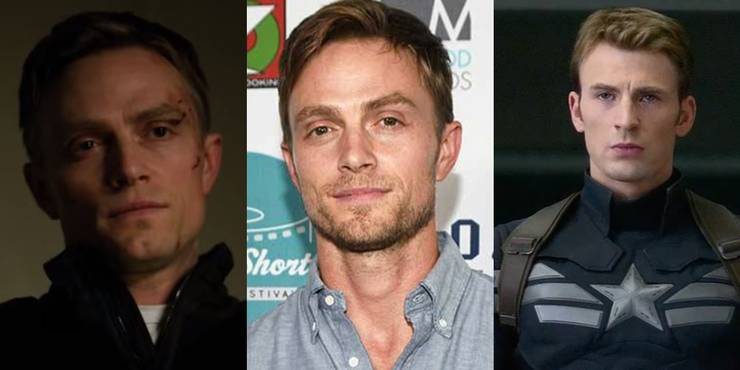 Chris Evans won a race with many competitors honestly. People like Channing Tatum, John Krasinski, and Wilson Bethel, all were interested in the role. However, it was Bethel who came the closest to bagging the role. He even talked about his experience with director Joe Johnston and trying out the costumes. Bethel described the experience as exciting and devastating at the same time. But if not Steve Rogers, he went on to become Bullseye, Dareveil's nemesis, in the third season of the show and gave an awesome performance.
7. Wyatt Russell For Captain America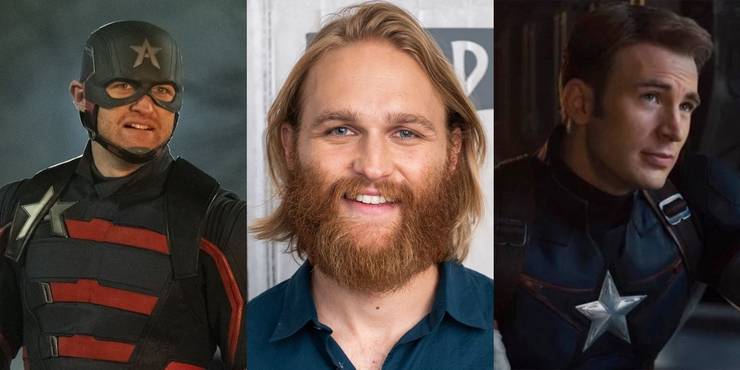 I know, now it's tough to imagine Walker as Captain America because he's the U.S. Agent. This hockey player turned actor's first audition was for Captain America: The First Avenger. But the actor admitted that he wasn't fully serious with his audition. However, in my opinion, his performance as John Walker in The Falcon and The Winter Soldier was simply outstanding. But still, can you actually imagine him being Steve Rogers?
8. Chris Pratt For Captain America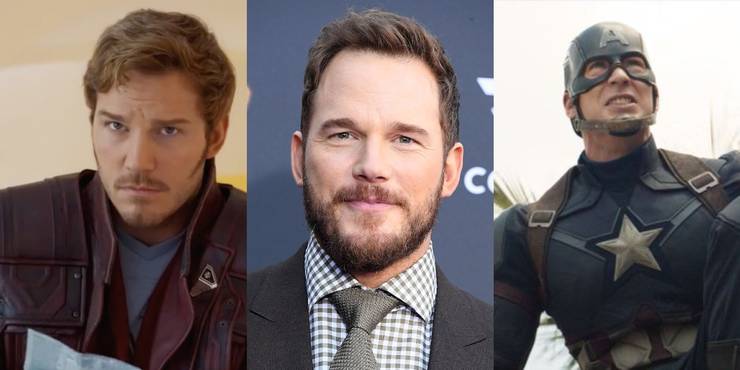 As I said before, bagging the role of Steve Rogers was NOT easy. But did you know that apart from the actors mentioned above, Chris Pratt also auditioned for the Star-Spangled man? Once again, it was the casting director Sarah Finn who played her cards right. When she heard Pratt read for Captain America, she found it to be interesting even if not the right fit. Later on, she urged James Gunn to see Pratt's audition tape and to consider him for Peter Quill. And of ourse, Pratt's natural flair for comedy was a win win when it came to bagging the role of Star-Lord.
9. Sebastian Stan For Steve Rogers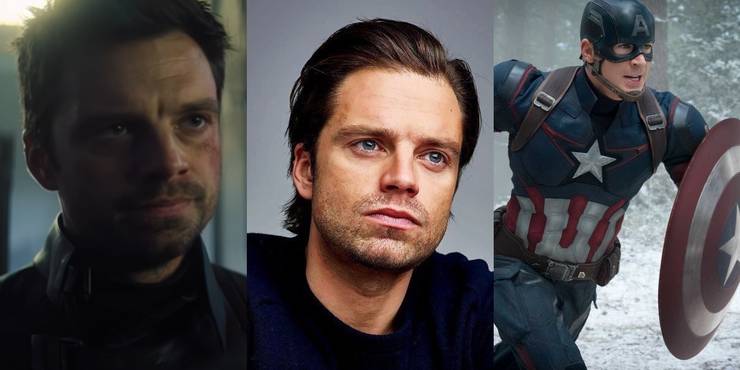 Roger's ride-or-die buddy, Bucky actually almost became Captain America himself. Sebastian Stan originally never auditioned for the Bucky Barnes, aka The Winter Soldier. But Sarah Finn to the rescue. She somehow figured an innate darkness that Stan could bring to a role and immediately found him to be the perfect fit for Bucky Barnes. Honestly, the way Sebastian pays the role is simply impeccable. Also, his chemistry with Evans on-screen is something to root for.
10. Chadwick Boseman For Drax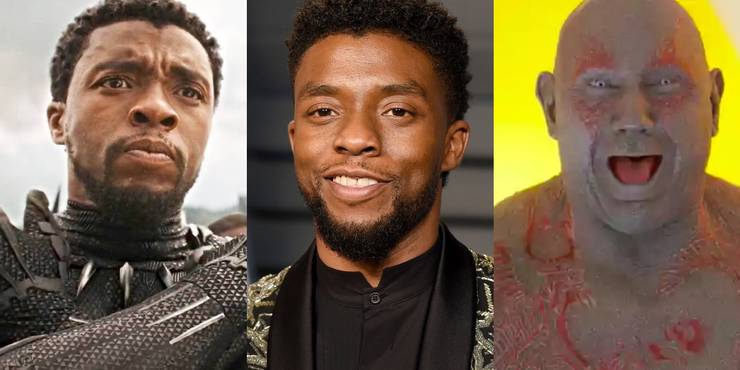 What? Boseman as Drax? No, I couldn't buy that personally. Even though Boseman is not with us anymore, his work is something that will never die. The way he has played King T'Challa in the MCU is unparallel to anything. So when Sarah Finn noticed his portrayal of Drax as a king, she didn't find him fit for the role but she had something else in mind. The mix of ferocity and dignity that Boseman came with led him right to the king's chair of Wakanda.
11. Tom Hiddleston For Thor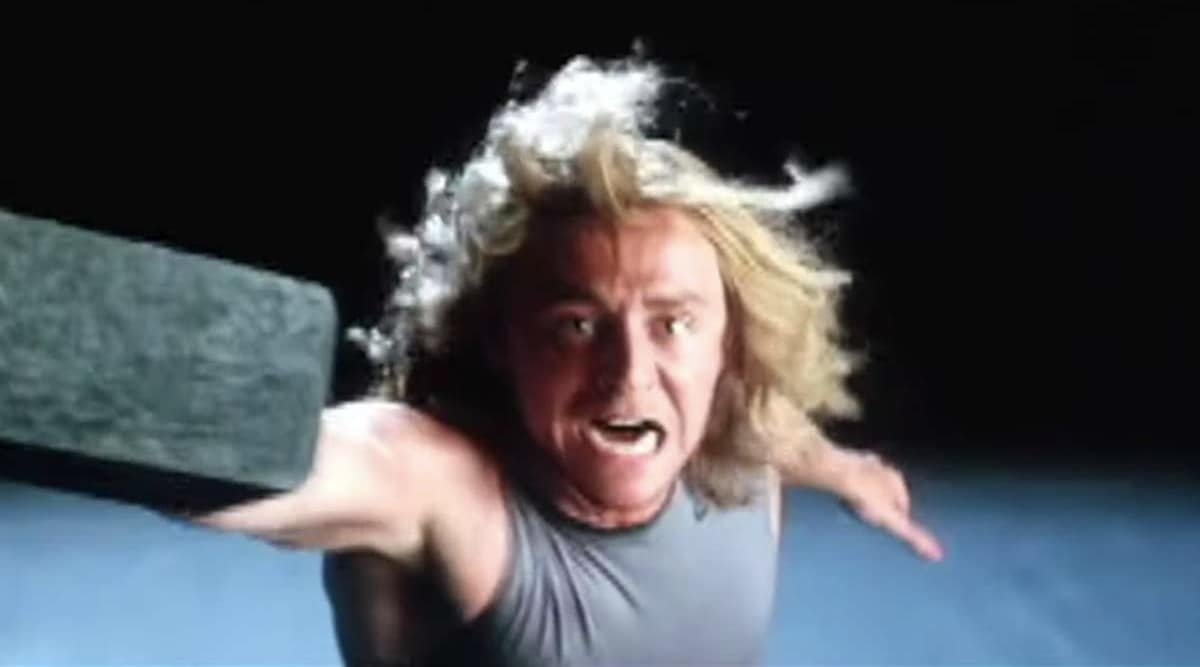 Last but not the least, our very own God of Mischief actually auditioned for Thor. As you can see in the picture above, Hiddleston is blonde, and wielding the Mjolnir. According to Hiddlestone, the casting call had the elements he could pull of – blonde with a british accent and a good height. But even he agrees that Chris Hemsworth is the perfect fir for Thor Odinson. He has even said that he would go on to play Loki till the end of this life. The Disney+ series Loki has now been renewed for Season 2.