Margot Robbie is easily one of the most loved and adored actors of today's generation. There are still several incredibly spectacular facts about Margot Robbie we never knew (until today).
Does Her Own Stunts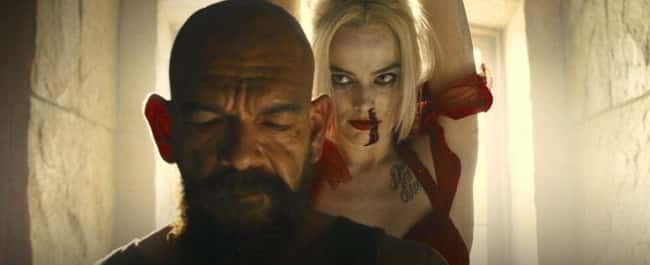 In The Suicide Squad, Margot Robbie did most of her own stunts. There was no stand-in. Remember the keychain-handcuff scene in the movie, to everyone's surprise, Robbie did the scene in one full shot. James Gunn calls the actor a "Human swiss knife".
Once Wore Sharon Tate's Jewelry Just For A Movie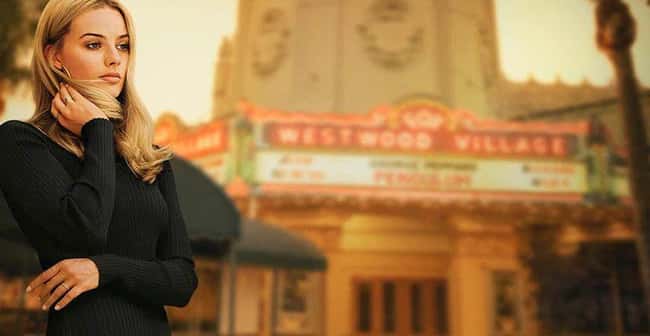 This was during the filming of Once Upon A Time In Hollywood. Margot Robbie portrayed Sharon Tate in the film. She was lent the deceased starlet's jewelry for the role by Tate's sister Debra.
Got Covered In Paper Cuts While Filming A Love Scene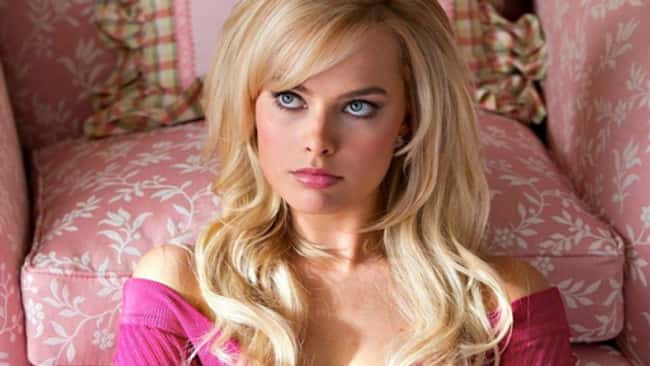 In The Wolf of Wall Street, Margot Robbie's character has sex with Leonardo DiCaprio's character over a pile of money. Having a full grown man atop you while you are over a pile of fake money does give you many, many paper cuts. After the scene was over, Robbie got up with dozens of paper cuts on her back. She never complained even once.
Her Portrayal Of Sharon Tate Was Praised By Tate's Sister For being Spot On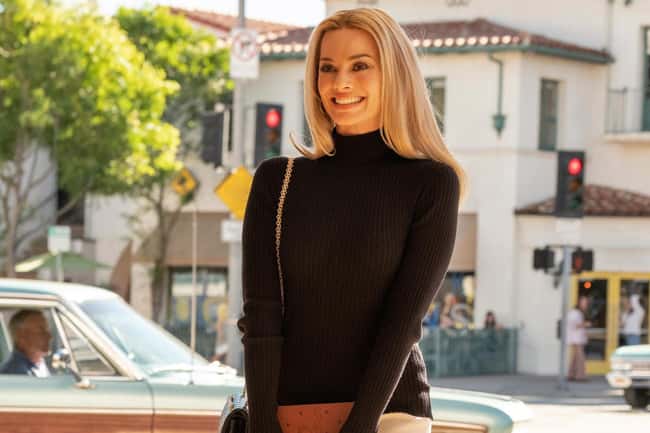 In an interview with Entertainment Weekly, Debra Tate said Margot Robbie's acting was so incredible it brought tears to her eyes.
"The tone in her voice was completely Sharon, and it just touched me so much that big tears [started falling]. The front of my shirt was wet. I actually got to see my sister again… nearly 50 years later."
She Suggested The Nude Scene In Wolf Of Wall Street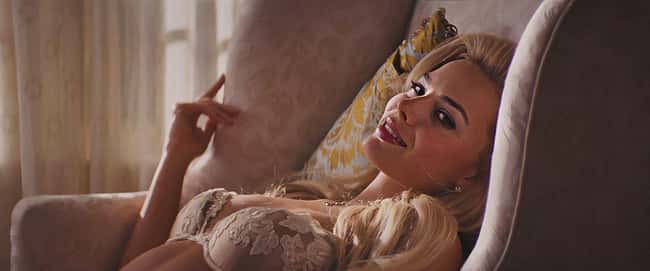 Remember the iconic nude scene of Margot Robbie in The Wolf of Wall Street? That was not martin Scorsese's idea. It was Margot Robbie's. She insisted her character appear nude because her body is the only form of currency her character can use in the world of wolf of Wall Street. Martin Scorsese actually wanted Robbie to wear a bathrobe but she refused to do so.
The Birds Of Prey Sandwich Switch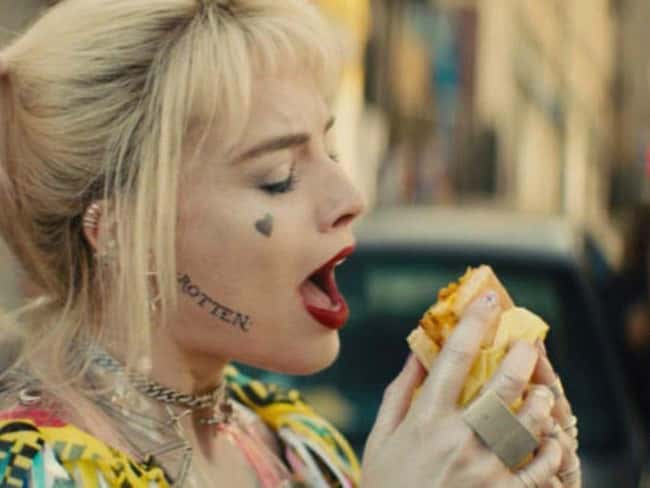 Margot Robbie is actually allergic to chicken eggs. The egg sandwich you see her eating in Birds of Prey is actually made out of Duck Eggs keeping in mind her allergies.
Never Knew "I, Tonya" Was Indeed A True Story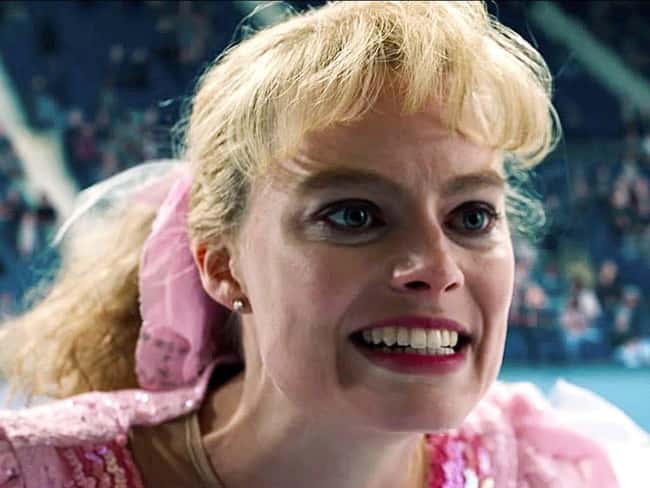 During filming for the movie I. Tonya, Robbie was of the impression that the story was fictional. She had no idea that Nancy Kerrigan, Tony Harding, and the infamous knee bashing incident actually happened in the real world.
Suggested A Homage To "Leon: The Professional" In "Birds Of Prey"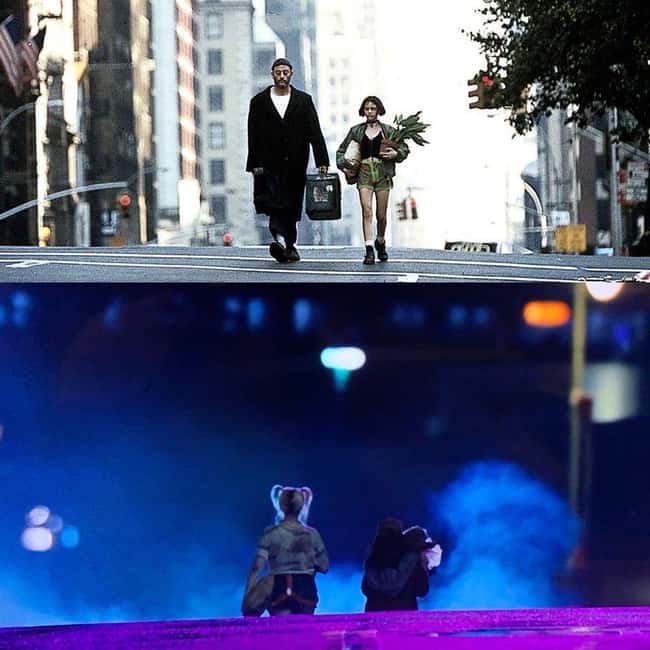 The same apartment eviction scene from Leon was filmed in another setting in Birds of Prey with Harley Quinn and Cassandra Cain. It was Robbie's idea, who's a film buff.
Taught Will Smith How To Swim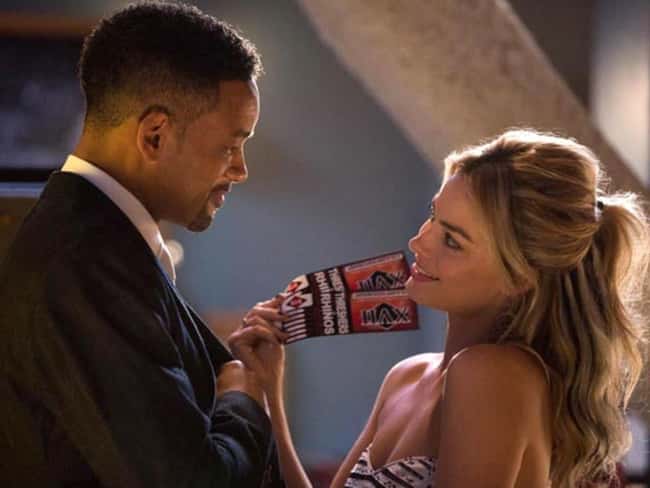 While the filming for Focus was going on, Will Smith revealed to Robbie that he did not know how to swim. Margot Robbie and her mother taught the Bel-Air actor how to move around in the waters.
Gives Tattoos To Her Co-Stars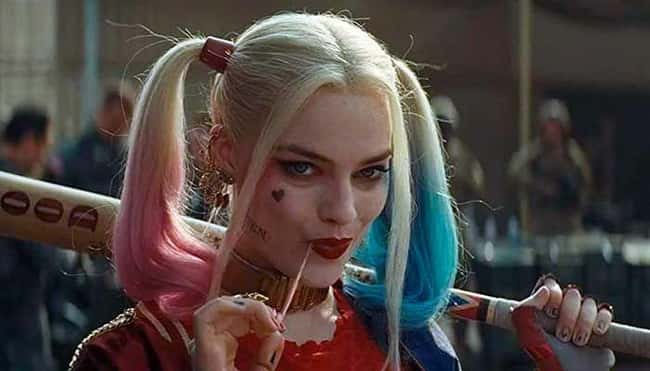 Harley Quinn's favorite hobby is tattooing. She gave the tattoo "SKWAD" to herself and then opened a side business called Harley's Tattoo Parlor during the filming of Suicide Squad (2016). Many cast and crew members, including Director David Ayer, got a tattoo from her.
Was Scared To Play Queen Elizabeth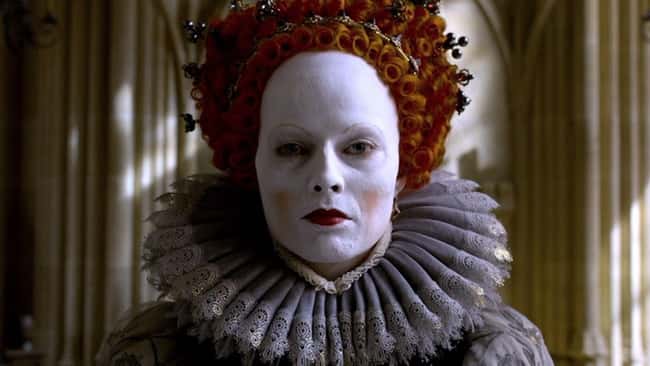 In her Entertainment Weekly interview, she says and we quote:
"That (history of portrayals) was definitely something that ran through my mind many times. I'm not going to lie, I was terrified, and I initially passed on the role. Also I don't know how to play a queen."
Nominated For an Unusual Award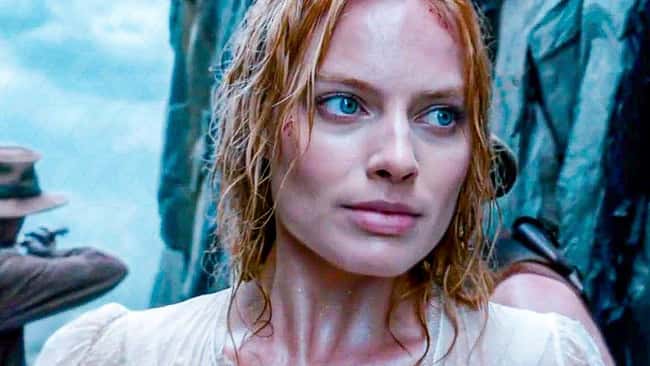 In 2016, she was awarded "Actress Most in Need of a New Agent" by the Alliance of Women Film Journalists after her stint in Tarzan and Suicide Squad.
Harley Quin's Bat Carries A Super Special Message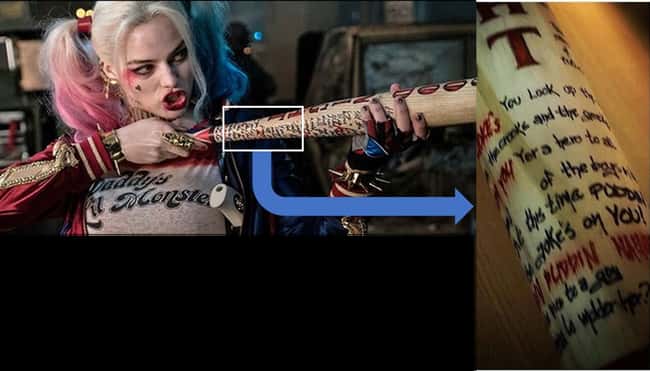 In 2016's Suicide squad, Harley carries her iconic baseball bat. The bat carries a special message – a quote from Harley Quinn's first-ever appearance in Batman: The Animated Series.