There are a lot of things that make a movie perfect. From the story to the characters and the execution, everything contributes to the making of a perfect movie. However, one thing is very important for a movie to be perfect- the ending! If the end of the movie is satisfying, the movie is worthy. Here are 15 perfect and satisfying movie endings given by fans. Grab your cup of coffee and check it out!
1. 2005- "Pride And Prejudice"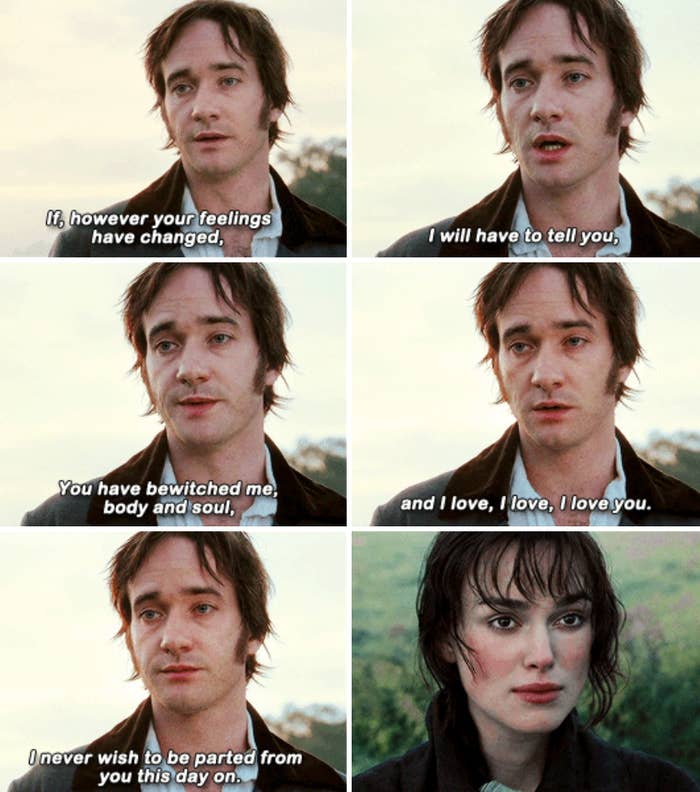 This movie has the most satisfying ending, exactly how it should have been. username913 says, "Mr. Darcy calling Elizabeth 'Mrs. Darcy' over and over again — and the long-awaited kiss — made me tear up every time." We agree with you 100%.
2. 2016- "La La Land"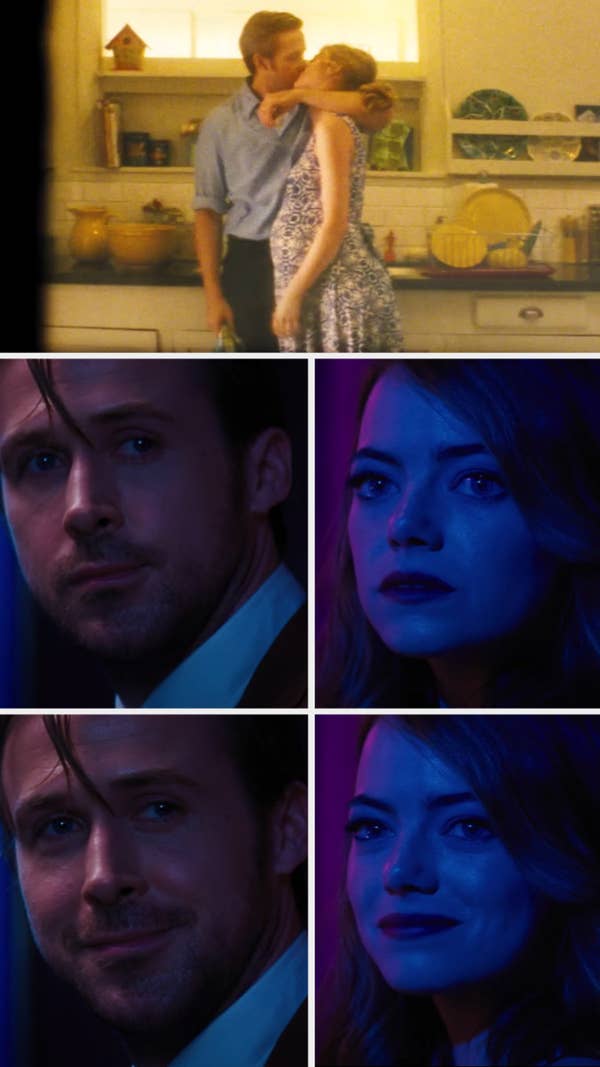 The fact that lovers can part ways for their own sake is beautifully portrayed in the movie "La La Land". Mia and Sebastian loved so much that they let go of each other for their own sake. User sammachado rightly says, "Mia and Sebastian got what they initially wanted from the beginning of the movie while accepting they couldn't be together. That's what made this ending so perfect — knowing that nothing can ever fully be perfect."
3. 2017- "Get Out"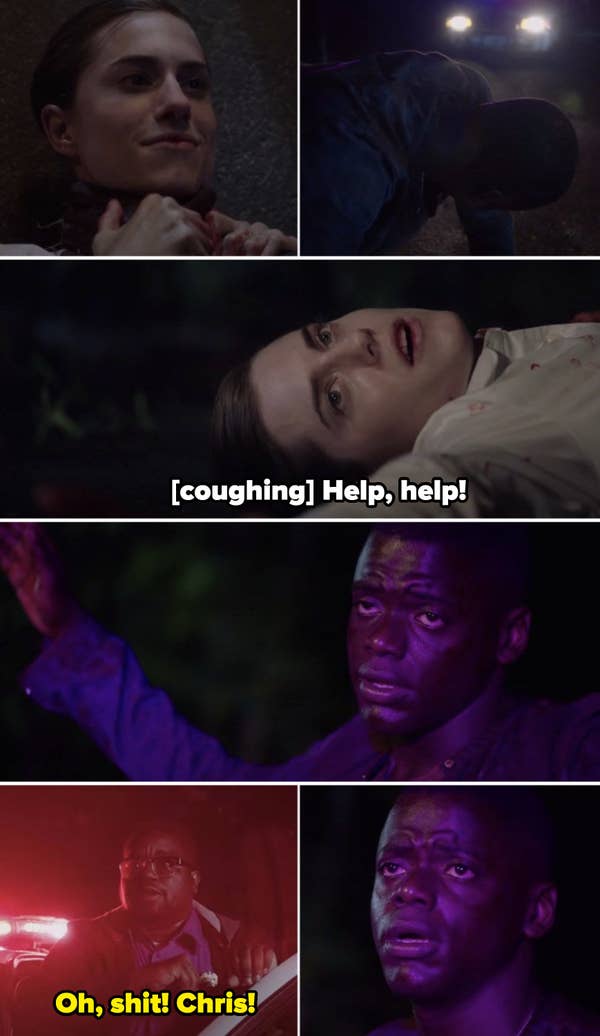 The ending of this film was quite twisty and that is what made it perfect! User jaladhihpatel says, "When Rose's face sunk when she realized it was Chris' friend in the police car there to save him instead of her? Brilliant."
4. 2016- "Moonlight"
The final scene was flawlessly acted and scripted. The whole movie is perfectly summed up in this scene in just a few words. User taye_nick expresses, "It invoked powerful emotions, and left you completely satisfied. It was a perfect ending to an amazing movie."
5. 2011- "Harry Potter And The Deathly Hallows (Part 2)"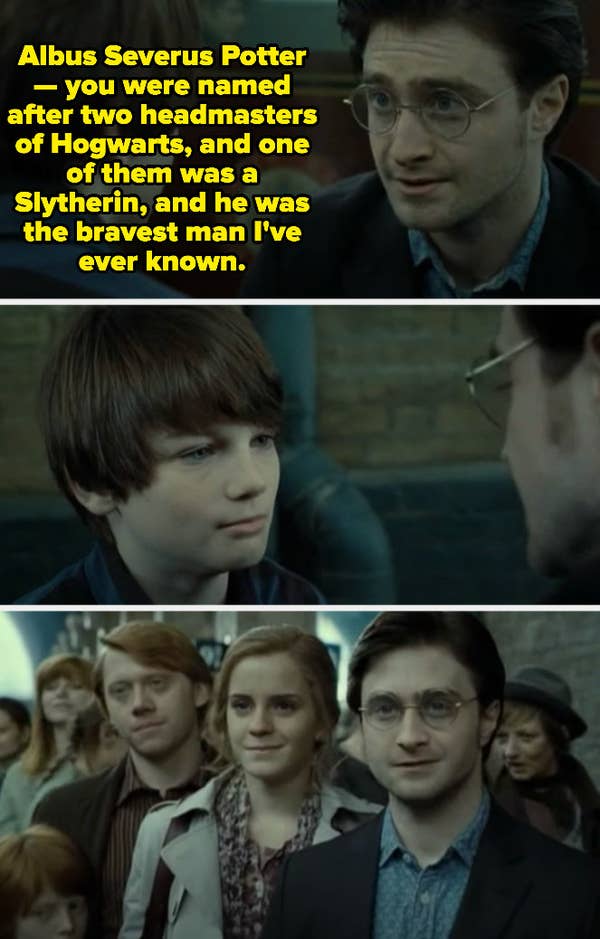 The Golden Trio sending their children to Hogwarts for the first time is bliss. User lilyhermionelovegood says, "The Golden Trio sending their children Albus Severus, Rose, and Scorpius to Hogwarts for the first time was just brilliant. The original music was a great touch, and there was so much nostalgia."
6. 1946- "It's A Wonderful Life"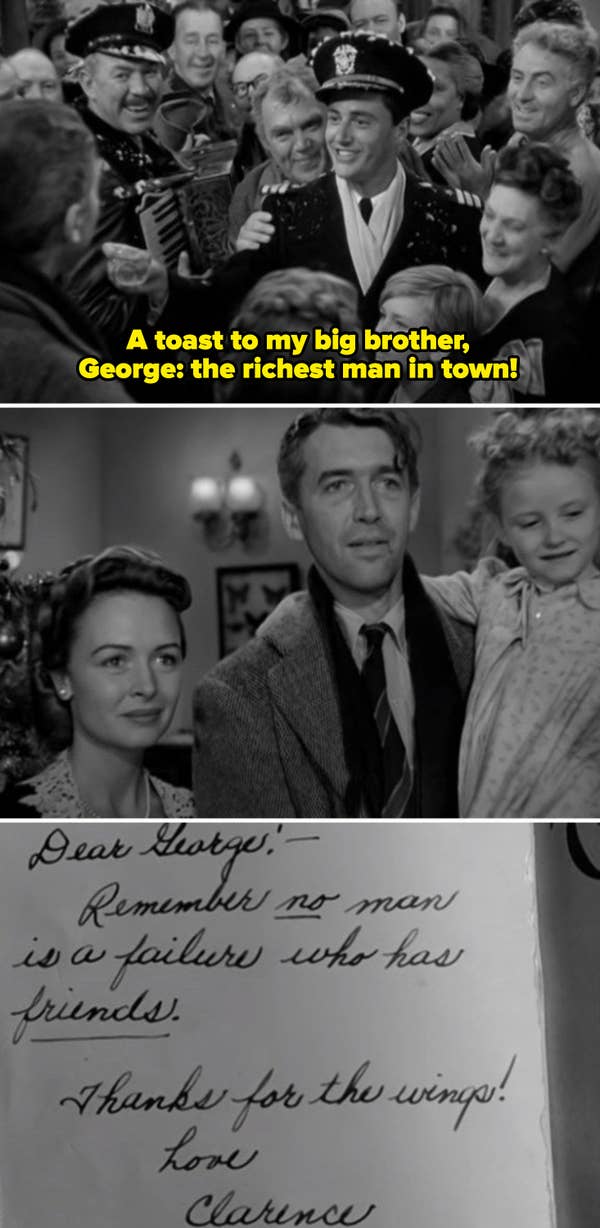 Human nature is full of greed. We are never satisfied with what we have. We always want more. Therefore, this makes us unhappy. However, this movie's ending is perfect. It portrays how a human should be. The user marchsunshine100 rightly describes, "Watching George come to terms with the fact that even though his life turned out different than he had planned, he still had a 'wonderful' life, and had so much to be thankful for!"
7. 2004- "13 Going on 30"
The title "13 Going On 30" is apt for this movie. It beautifully portrays how some friendships are meant to last forever. The user mavmag says, "It is such a gratifying ending because Jenna realizes how a beautiful friendship can last a lifetime and turn into something more."
8. 1994- "The Lion King"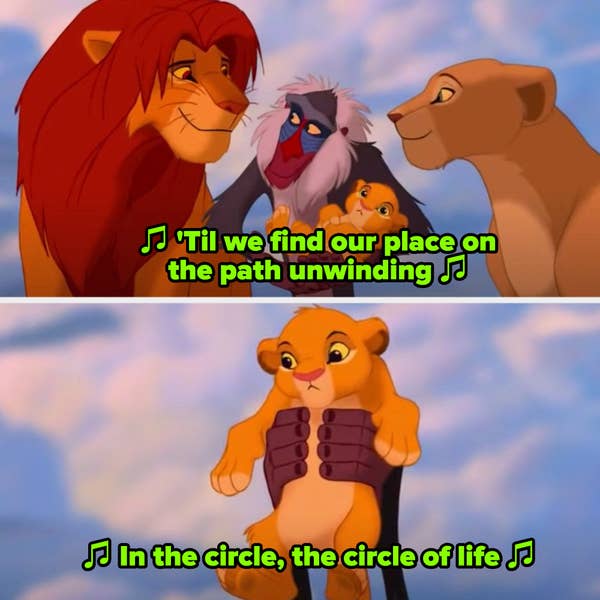 The movie ended with Simba taking Mufasa's place. It shows how "Circle of Life" works. The user fireferret19 expresses, "The final scene was just like the opening scene, only with a new generation ascending. It's literally the circle of life."
9. 1985- "The Color Purple"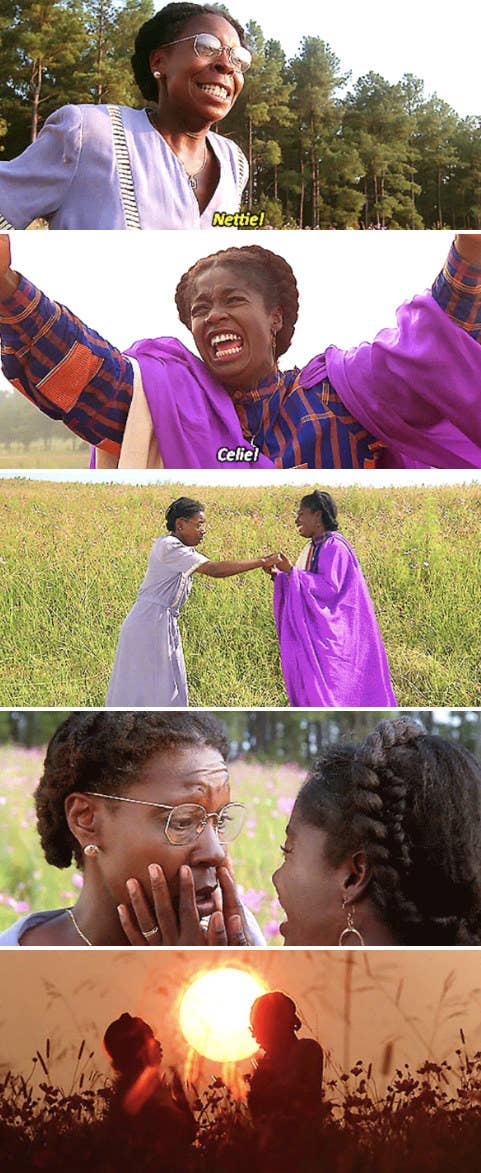 Family love is the ultimate love. That is the sweet ending of the movie "The Color Purple". The user leannesfitbit79 shares, "Shug got redemption and her father's forgiveness, Mister did right by Celie and Nettie, and Celie was finally reunited with Nettie and her children."
10. 1996- "Matilda"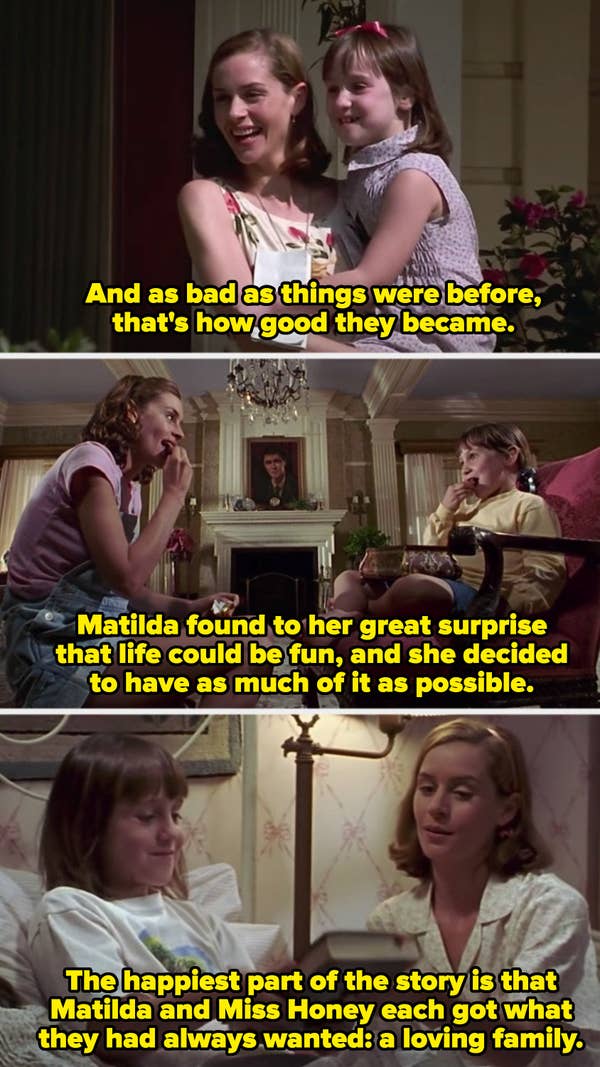 Throughout the movie, "Matilda" was treated badly by her family and Principal. However, the end of this movie was pretty satisfying. In the end, Miss Honey adopted Matilda. Both of them got what they wanted- a happy family! The user alexm45b839fdf further adds, "I loved Danny DeVito's narration and Rusted Root's 'Send Me on My Way' in the background. And, of course, the movie coming full-circle with Miss Honey and Matilda reading Moby Dick — there are so many reasons why this is one of my favorite movies!"
11. 1993- "What's Love Got To Do With It"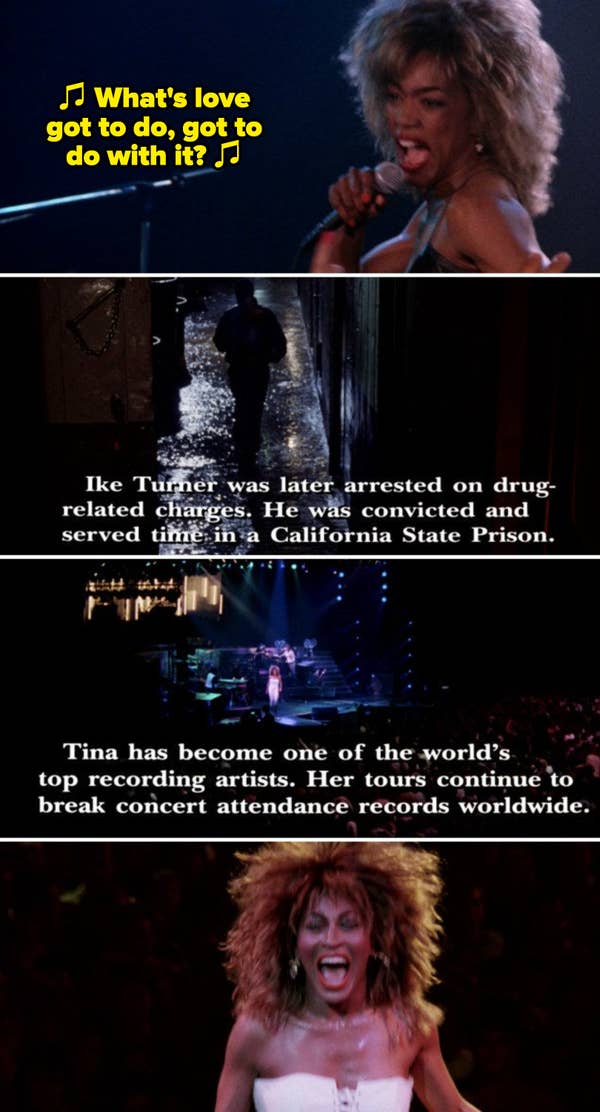 Oh, Man! I don't understand how this movie did not receive an Oscar. User Kayla Yandoli explaining the ending in the right words saying, "Angela Bassett singing as Tina Turner when she was on top of the world as a solo artist in the 1980s, then cutting to the real Tina performing live in concert to hundreds of fans was BRILLIANT."
12. 2001- "Legally Blonde"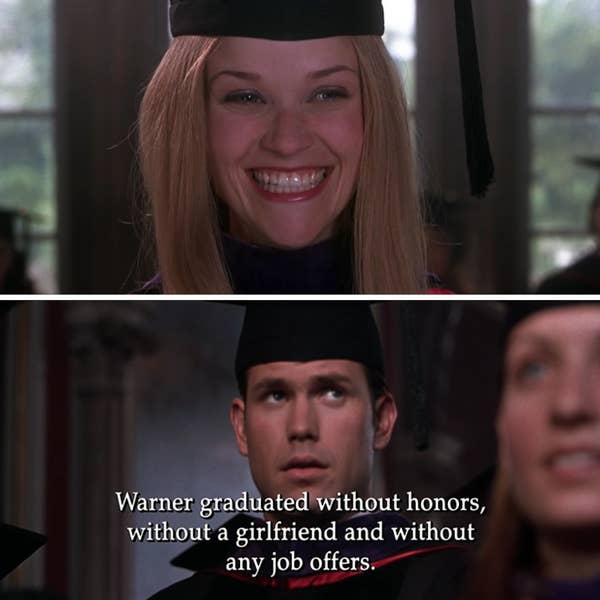 The ending was very hopeful and happy. Elle graduated at the top of her class. Warner faced defeat. User vcox0498 further explains, "Paulette and Kyle ended up together, and Emmett supposedly proposed to Elle that night. To top it all off, they ended the movie with the song it started with: 'Perfect Day' by Hoku. It made me happy." It made us happy too!
13. 2015- "Carol"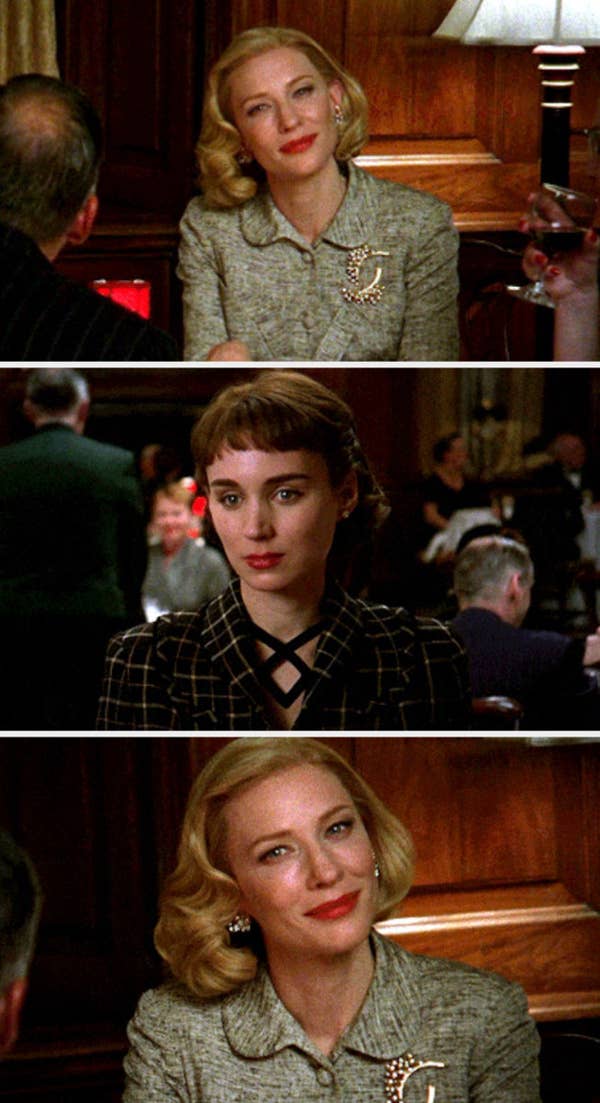 In the end, Therese and Carol beautifully portrayed their emotions, not with words, but with their eyes. That was the best part of the scene. Everything felt so pure. User ultimatefangirl12 expresses, "So much emotion passed through their eyes, and their small smiles promised so much. Neither one of them expected Therese to actually come, but she did, and it's a beautiful ending to a beautiful movie." I won't lie, I feel the same way about the ending.
14. 1999- "Cruel Intentions"
aaronweeks101 says, "Kathryn got what she deserved and was exposed, while Annette rode off in Sebastian's car." I couldnt have agreed with you more on this! This surely was the ideal ending for this movie. Karma was served. To top it up, "Bittersweet Symphony" was being played in the background. In fact, user best_wishes_warmest_regards says, "I'll never hear that song without thinking about that scene." Haha, same!
15. 1993- "Sister Act 2: Back In The Habit"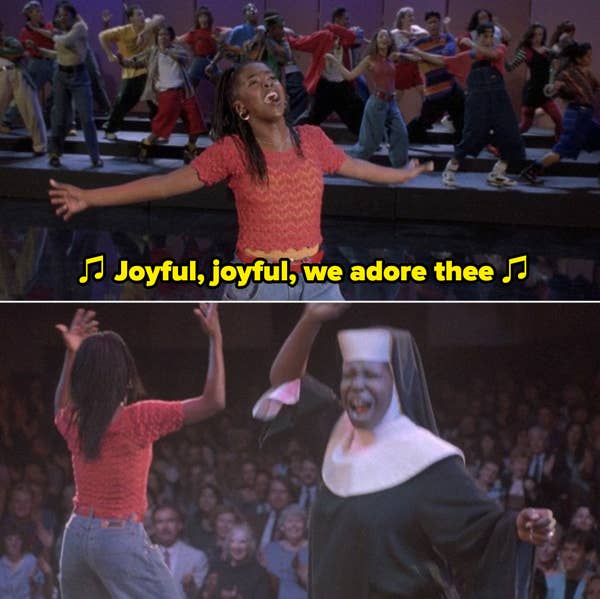 In the end, Rita with her choir were singing "Joyful Joyful". Lauryn Hill was being her true authentic self and Whoopi Goldberg was dancing her heart out and urging everybody to sing along. This was the best ending to this cinematic masterpiece.