The celebrity couple Ben Affleck and Jennifer Lopez recently vowed for the second time by throwing one of the most lavish Hollywood wedding celebrations ever. The couple finally got together this year after many years of patience looking for their soulmate, with Lopez flaunting her true style in her wedding dresses leaving everyone in awe.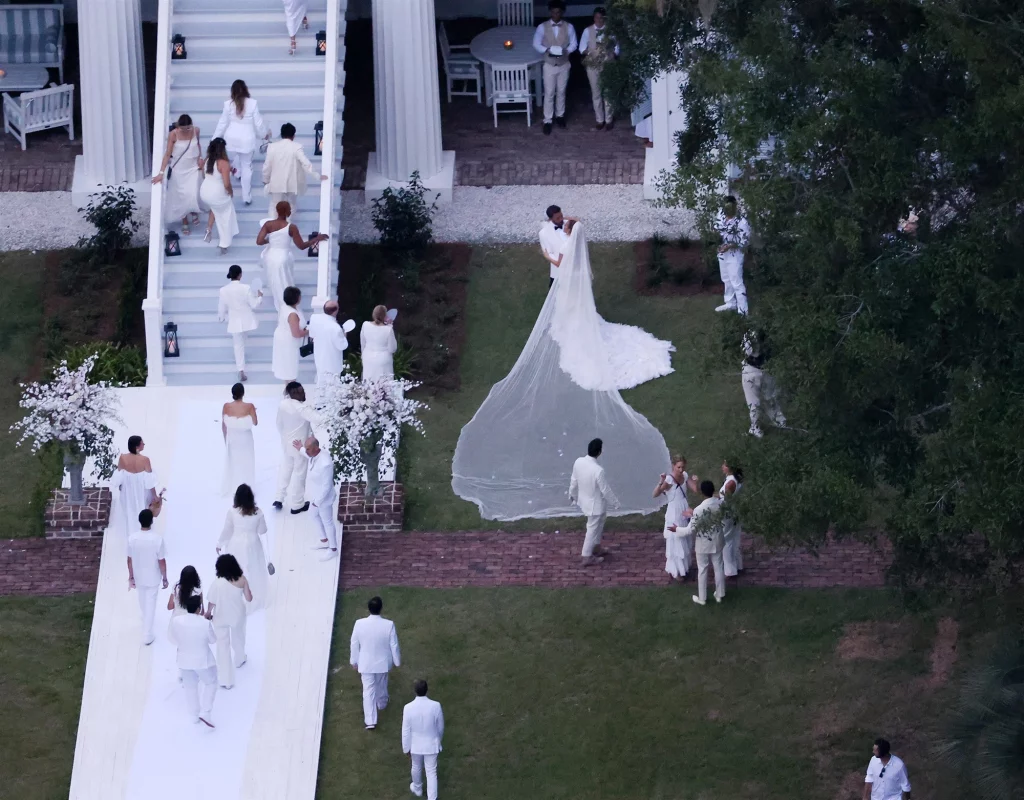 Also Read: Before Breaking Up With Ben Affleck, Jennifer Lopez Sold Over 6 Million Albums Thanks to Her Relationship With Ben Affleck
The two met on the set of 2003's Gigli and made major headlines in the early 2000s eventually becoming the reason for postponing their then-planned wedding. Though that wedding got canceled later in 2004, their romance rekindled in 2021 with the couple getting engaged earlier this year before firstly getting married in Las Vegas last month. The newlyweds again tied a knot last week with high-end wedding celebrations gathering wide media coverage for the same.
Wedding Dress Wore By Jennifer Lopez in Walking Down The Aisle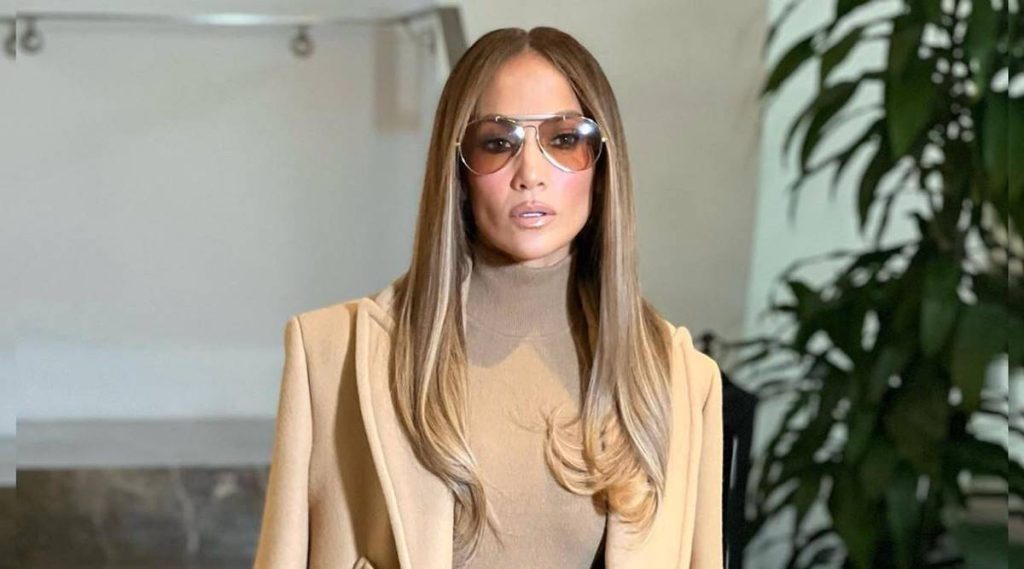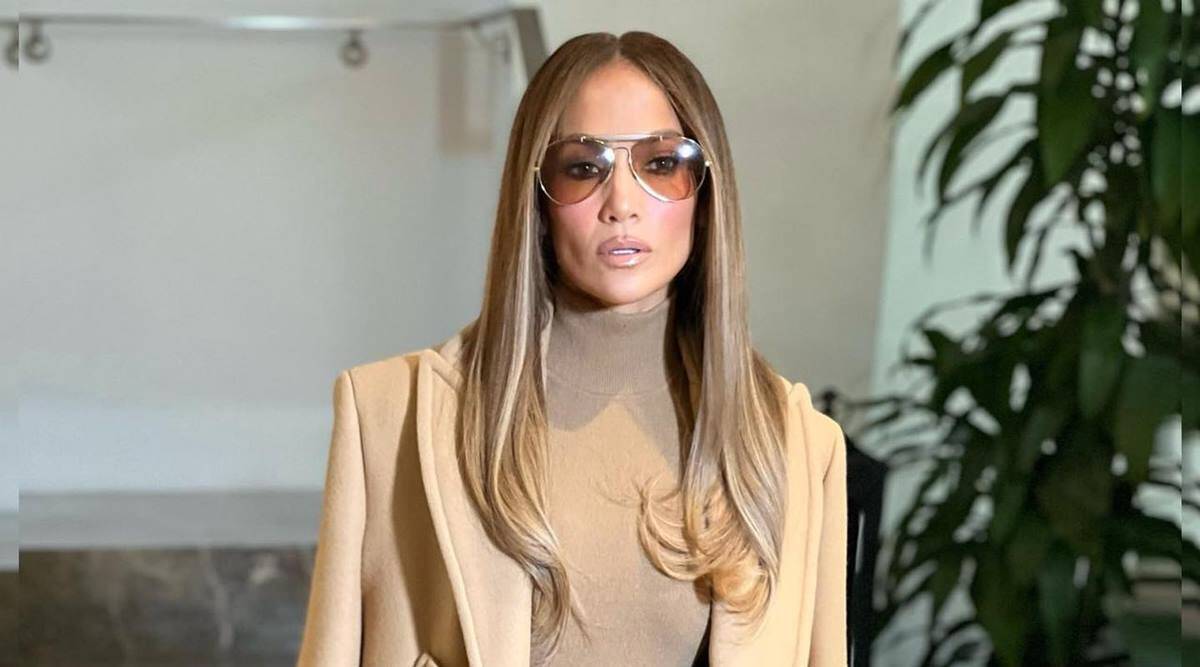 Also Read: Ben Affleck Sets Whole New Record For 'Bros Before H*es' As Batman Actor Flies Off With Best Friend Matt Damon After High-Profile Wedding With Jennifer Lopez
The Bennifer who tied the first wedding knot in a surprise Las Vegas ceremony last month has strengthened their bond by getting married for the second time on Ben Affleck's 33-hectare estate in Riceboro, Georgia. The couple walked down the aisle in the presence of all their close friends and family. However, The 53-year-old singer turned her own wedding into a lavish fashion party by flaunting not one but three wedding dresses that cost a fortune. For the wedding ceremony, the singer wore a custom Ralph Lauren Collection design.
According to Vogue, "More than 1,000 handkerchiefs and 500 meters of fabric were cut into ruffles to make an ethereal version of Ralph Lauren's classic turtleneck column dress." The ruffles gave the dress a voluminous look which got entirely attached by hand.
The wedding dress sleeve was "inset with a cascading ruffle" and had been draped from behind the turtleneck to the shoulder which was elevated with the help of a cathedral-length veil.
Also Read: Ben Affleck Gets Blasted Online For Having His Wedding With Jennifer Lopez on Slave Plantation Owned By His Grandfather That He Formerly Tried To Hide
Jennifer Lopez's Other Two Dresses From Ralph Lauren Collection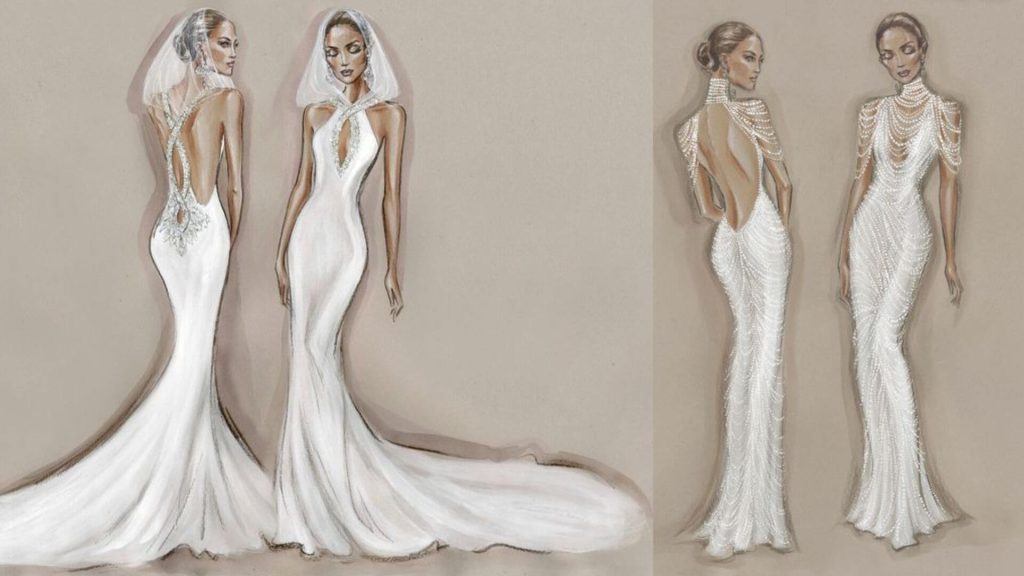 You May Also Like: Does JLo Really Like Being A Stepmom? Jennifer Lopez's True Feelings Towards Ben Affleck's Kids Being Present At Their Second Wedding Revealed
The other two dresses worn by the singer are also from the Ralph Lauren Collection with one based on strings of pearls and the other with a mermaid silhouette and Swarovski-crystal-embellished keyhole neckline. She later wore a gown with a "cascading string of pearls" which is a combined effort of 30 artisans who "worked across 700 hours to hand embroider the gown with micro-pleats of silk tulle, tiny pearl embellishments, and Swarovski crystal."
While the last gown was a sleek mermaid silhouette which became J.Lo's due to the special keyhole neckline embellished with Swarovski crystals of various shapes and shades of white with a finishing touch of a full skirt and topped with an organza overlay.
This is one of the most expensive wedding celebrations, with an estimated value of around $400K according to reports by Daily Mail.
Source: Vogue