J.K. Rowling is regarded as one of the most prolific authors of all time for her work on the fictitious Harry Potter series, but her real-life views have been tainted by controversy.
The British native first came under criticism in 2007, shortly after the final book in the series, Harry Potter and the Deathly Hallows, was released. Rowling admitted to audiences at Carnegie Hall that when they were youngsters, Albus Dumbledore had romantic love for his buddy turned foe, Gellert Grindelwald.
"Dumbledore fell in love with Grindelwald, which compounded his terror when Grindelwald revealed himself to be what he was," Rowling explained at the time.
Some fans were outraged by the discovery because Dumbledore's sexuality was never alluded to or stated in the book series.
Slamming 'Skinny-Obsessed World'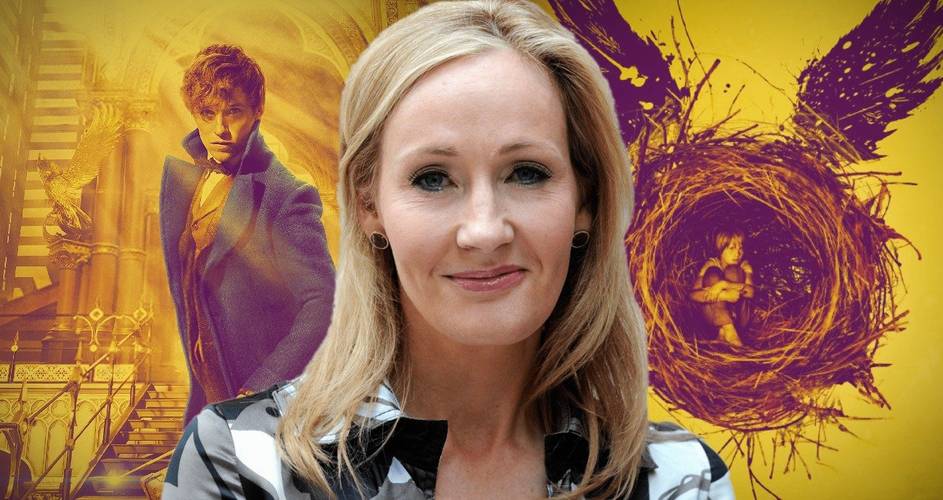 Rowling made news in 2006 when she criticized people's obsession with being skinny.
"I mean, is 'big' truly the worst thing a human being can be?" she said in an op-ed piece for The New York Times. "Is 'fat' more offensive than 'vindictive,' 'jealous, "shallow,' 'vain,' 'boring,' or 'cruel'? Not to me, but then again, what do I know about the pressure to be thin? With my job as a writer and making a career by utilizing my intelligence, I'm not in the business of being assessed on my appearance."
Teasing Dumbledore's Sexuallity
Rowling revealed in 2007 that Dumbledore is gay and had romantic affections for his pal Grindewald at one point. The author mentioned that the connection of the Hogwarts headmaster will be represented in the 2018 film. Fantastic Beasts: The Crimes of Grindelwald, but no mention of romance. Rowling, on the other hand, emphasized in the film's DVD commentary that the wizards' connection had a "sexual component."
"I'm less interested in the sexual aspect — while I believe there is a sexual dimension to this connection — than I am in the sense of the feelings they had for each other, which is ultimately the most intriguing aspect of any human relationships," she added.
Championing Diversity of Hermoine Granger
Rowling came under criticism in 2015 after approving a Black actress to play Hermione Granger in the London production Harry Potter and the Cursed Child.
"Canon has dark eyes, frizzy hair, and is extremely intelligent." There was no mention of white skin. Rowling "loves black Hermione," she tweeted after the casting of award-winning actress Noma Dumezweni was confirmed.
"I had a bunch of bigots telling me that because Hermione 'went white' — that is, lost (colour) off her face after a shock — that she must be a white lady, which I have a great deal of problem with," Rowling told The Observer in 2016. But I decided not to get too agitated about it and simply state quite firmly that Hermione can be a black woman with my absolute blessing and enthusiasm."
Championing Serena Williams
In 2016, Rowling chastised a Twitter troll for saying the tennis player is "built like a guy." The author of Cuckoo's Calling published two photographs of Williams in a body-hugging gown, stating, "'She has a manly build.' My spouse looks just like this in a dress. You're a moron."
Defending Madonna's Fall from the Brit Awards
Rowling supported the "Like a Virgin" singer after she became the focus of memes after falling at the 2015 Brit Awards.
"Are you the type of person who rejoices when a woman falls, or the type who rejoices when she makes a miraculous recovery? Madonna's #TeamMadonna, "Rowling tweeted about it at the time.
Thanks for your feedback!