Disney Princesses are everything that every little girl wants to be when they grow up. And then we all grow up!
A 25 year old artist from French Guiana, recently went viral with her interpretations of various Disney princesses. She drew them like villains instead of the good heroines they are and people are loving it.
With Halloween upon us, this is just the edgy and something new cool look people could go for, with keeping this artist's drawings as inspirations.
By now, she has given a new and dark look to Disney princesses like Jasmine, Belle, Aurora, Pocahontas, Mulan and Rapunzel. The last one on her list is Moana, who the artist says is her current favorite. And we can't wait to see what she comes up with next!
1. Bloody Jasmine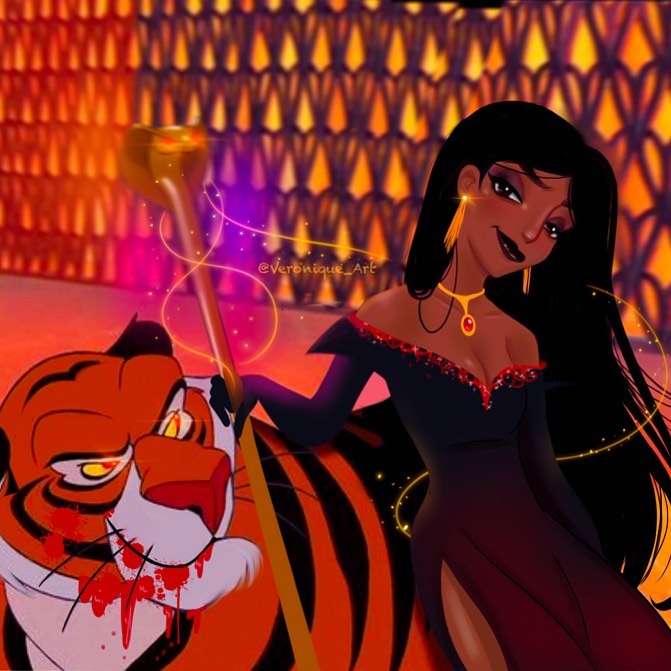 The artist completely blew us away with her first take in this challenge. The ever so soft and kind Disney Princess Jasmine takes a dark turn, with her companion Raja – the Tiger, looking all bloody.
2. Dark Belle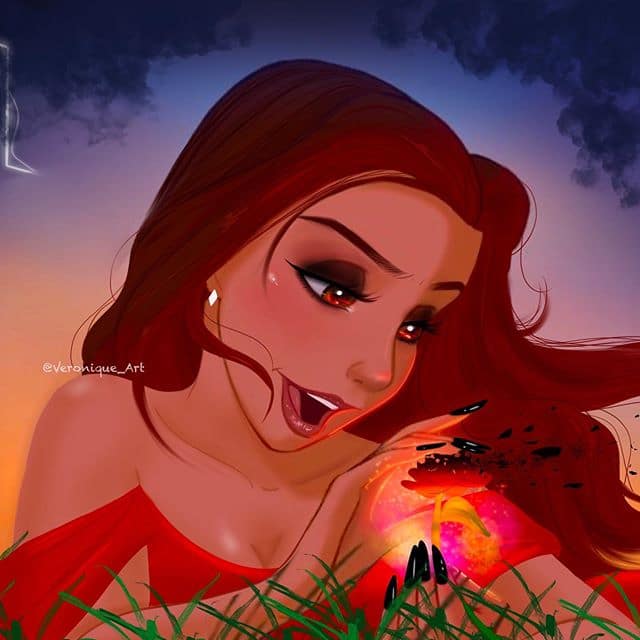 The beautiful Belle who was once a captive of the Beast and spent all her days in the library is see here doing some witchy magic to a flower that's losing its colors. Evil never looked so good.
3. Killer Mulan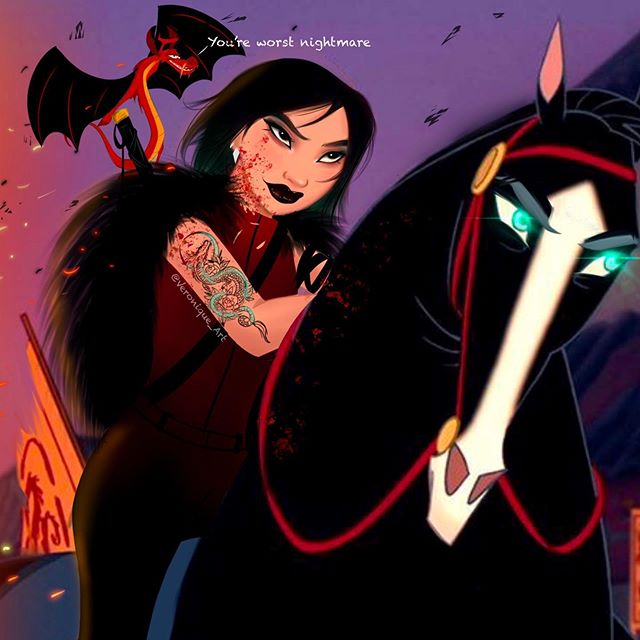 The warrior princess Mulan has gone full killer queen. From her attire to her dark tones, this Mulan looks ready to kill for pleasure, not just fight for honor!
4. Gothic Aurora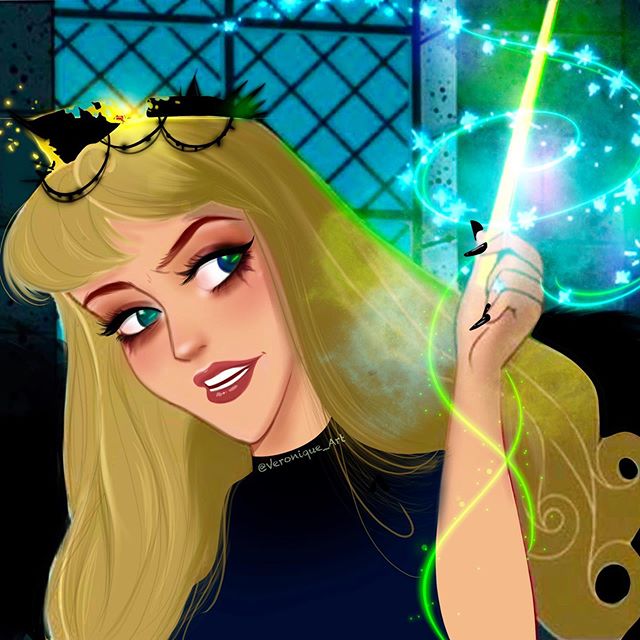 The sleeping beauty with a gothic touch is everything we didn't know we needed. Princess Aurora doesn't need her prince to wake her up from the magical sleep, she likes the darkness now! We would definitely watch this movie!
5. Edgy Pocahontas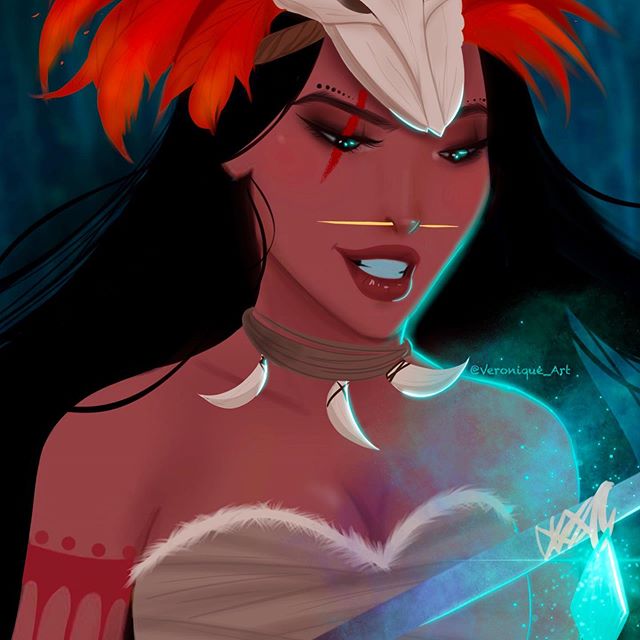 The Native American princess takes on a more edgy look in this new avatar by the artist. The rebel princess with an adventurous streak looks more like an evil villain who is ready to wreck havoc!
6. Powerful Rapunzel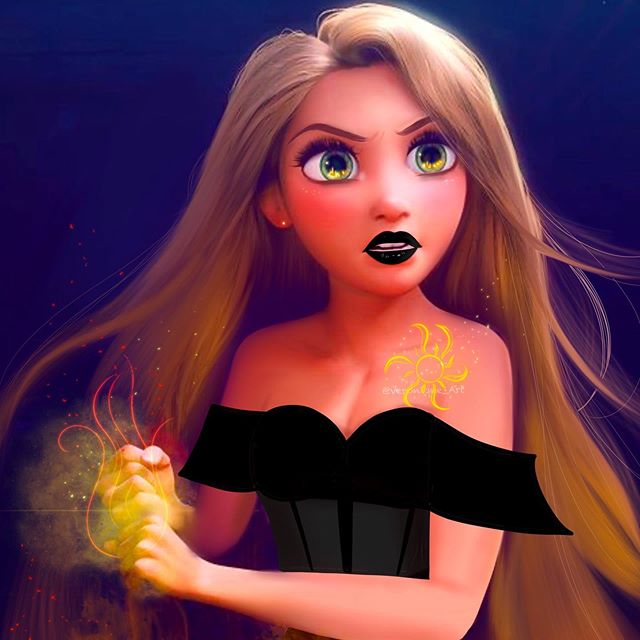 No princess has looked as good being evil, as the golden haired one. Rapunzel with an all black ensemble looks ready to bash someone's head in with that frying pan of hers! Only, she doesn't need the pan, she has her evil sunflower magic all on her own!
7. Devastating Moana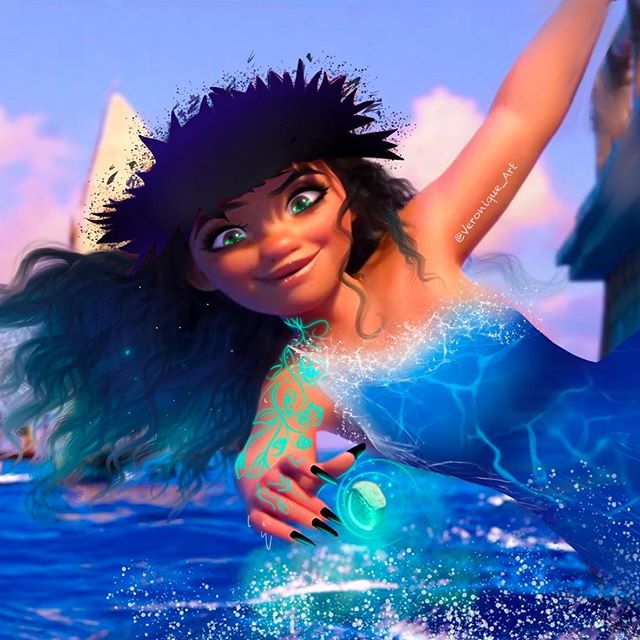 Moana is already a powerful princess who rules over the sea as she goes on her various voyages. But with that new evil look, she seems absolutely ready to cause some cataclysmic destruction as a villain now.