The actress and singer Zoe Kravitz is also a model. The daughter of actor-musician Lenny Kravitz and actress Lisa Bonet, she has Jason Momoa, the Aquaman, as a stepfather. Her first acting role was in the romantic comedy film No Reservations. Lately, Kravitz has been making waves with her sizzling photoshoots with Robert Pattinson lately for The Batman press tours. But apart from those iconic pictures that ooze with their chemistry, Zoe has given us a lot to marvel at on her own. Here are 7 times Zoe Kravitz made us all sweat with her sizzling photos.
Zoe Kravitz for GQ
Zoe is the queen of the Smoldering look, as has been clear from her Batman promo pictures that have been dropping recently. But she proved that in the June 2015 issue of GQ itself.
Kravitz for Flaunt Magazine
This picture will definitely go down in the history. 'Iconic' is an understatement for this, Zoe had us all by the neck after this photoshoot for Flaunt magazine's May issue.
The Bondage-inspired ensemble
This picture speaks for itself. We haven't been able to stop staring because it rendered us speechless as Zoe rocks this bondage-inspired outfit for the April/May issue of Complex.
Zoe for Elle Magazine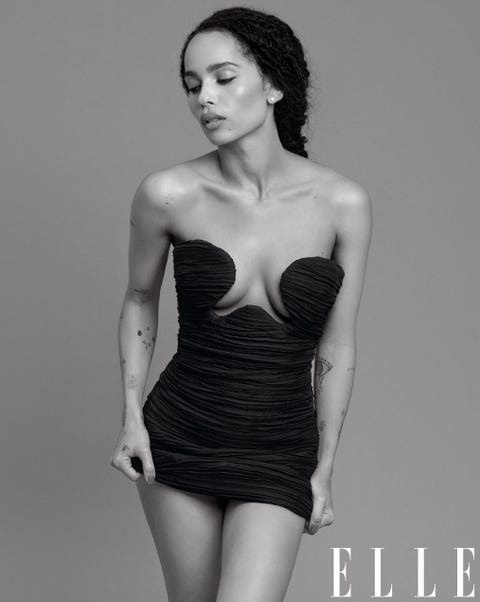 Saint Laurent and Zoe were made for each other and this picture proves it. Not everyone can pull this dress of which is why this would always be one of the most iconic Zoe Kravitz sizzling photos.
Another one for Elle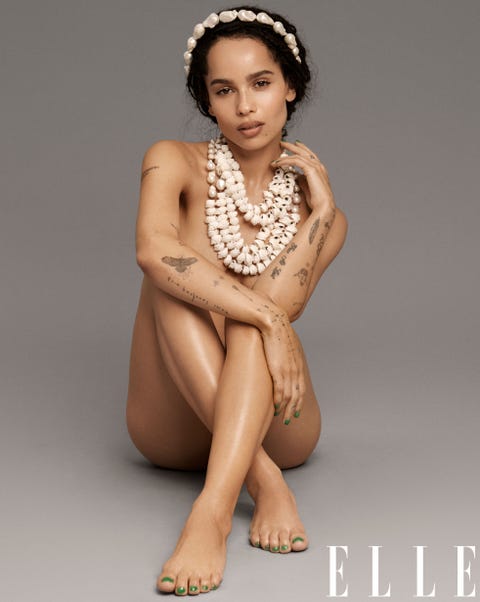 This issue of Elle Magazine gave us many Zoe Kravitz looks and we're not complaining. Here, Kravitz looks absolutely magnificent in these Prada accessories.
Vanity Fair Oscar Party
Kravitz nailed this sexy, playful combo at the 2019 Vanity Fair Oscar Party and had us all wondering what we're doing wrong with our wardrobes.
The Batman Gown
Now, what did we say about Zoe and Saint Laurent? Kravitz kicked off The Batman press tour in London with this custom Saint Laurent dress that has cutouts on the bodice which gives the Bat-signal illusion. What could possibly be cooler?