Spider-Man is one of the most famous and lovable comic characters. For many actors, it's a dream to play the character in movies, and it also includes voice acting. Over the years, there have been many actors who played Spider-Man. Umm, no. We're not just talking about the big three- Tobey Maguire, Andrew Garfield, and Tom Holland. Other famous actors have also played Spider-Man. Some nailed it, some failed it. So, here's a list of every actor who has played Spider-Man except for the big three. Check out these 8 Spider-Man actors!
1. Christopher Daniel Barnes
Appeared in: Spider-Man: The Animated Series (1994-1998) and Ultimate Spider-Man (2013-2016)
One minute he is Peter Parker, the other minute he is Spider-Man. Christopher played the web-slinger in the original Spider-Man: The Animated Series. He played the role so well, that he owned it completely. Moreover, his version of Peter Parker defied expectations and became the Spidey that even millennials would love!
2. Shameik Moore

Appeared in: Spider-Man: Into The Spider-Verse (2018)
Shameik Moore played Miles Morales and by far he and his character are the most innovative things to happen. Miles Morales happens to be the first black Spidey. Also, another interesting thing is that the origin story of Miles Morales differs from Peter Parker in a significant way.
3. Jake Johnson
Appeared in: Spider-Man: Into The Spider-Verse (2018)
Jake Johnson's portrayal of Spider-Man won hearts with his charismatic and lovable voice. Not just this, his character was heartbroken and extremely relatable. He was somebody who thought less of himself and bounced back up strong! So, why wouldn't fans love him?
4. Josh Keaton
Appeared in: The Spectacular Spider-Man (2008-2009) and Marvel's Spider-Man (2017-2020)
Josh Keaton breathed his liveliness and wit into the character. Before this, he had voiced the character in video games too!
5. Drake Bell
Appeared in: Ultimate Spider-Man (2012-2017)
It is a fact now that Spider-Man is one of the most lovable comic characters and there have been many video games, animated series, and movies on the character. So, if you happen to miss out on any actor who played Spider-Man, it isn't your fault since so many have played the same! Drake Bell is one of them. He did a pretty good job and lasted for four seasons!
6. Donald Glover
Appeared in: Ultimate Spider-Man (2015)
The makers saw Donald dressed up as Spidey in the show Community. This is where they realized that they could cast him as Miles Morales in 2015's Ultimate Spider-Man. Indeed, it was a great decision. Donald played the role extremely well and became a fan favorite. This paved the road for Shameik Moore in Spider-Verse three years later.
7. Neil Patrick Harris
Appeared in: Spider-Man: The New Animated Series (2003)
A few people who don't know, but it is true that the face you saw in How I Met Your Mother once voiced Spider-Man in 2003. Even though the series lasted just for a few episodes, Neil was able to make a mark as Spider-Man. Neil was able to bring his funny wit to the character, which is exactly what the fans wanted!
8. Nicolas Cage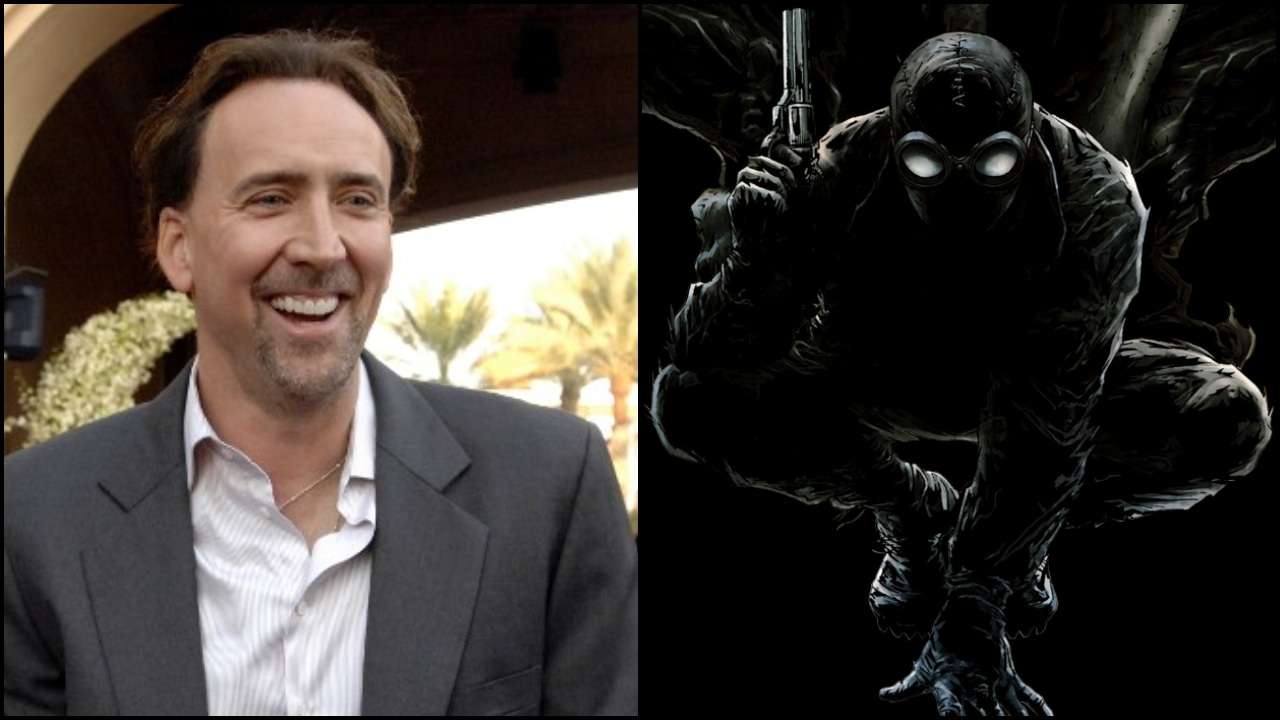 Appeared in: Spider-Man: Into The Spider-Verse (2018)
Nicolas Cage brought the '30s vibes to the character who was amazingly charming and hilarious. He wasn't anything like the regular Spidey we see!