Tom Brady and Gisele Bündchen have now gone their separate ways after being together for over 13 years. The two first met each other on a blind date in 2006. And Bündchen fell for him that very instance. The quarterback won over a world-acclaimed model with his charm. That is quite a big feat. But she isn't the only female celebrity who's in awe of Tom Brady. The list of his fans includes some big stars, ones who are in their 80s presently.
Tom Brady is one of the most loved players out there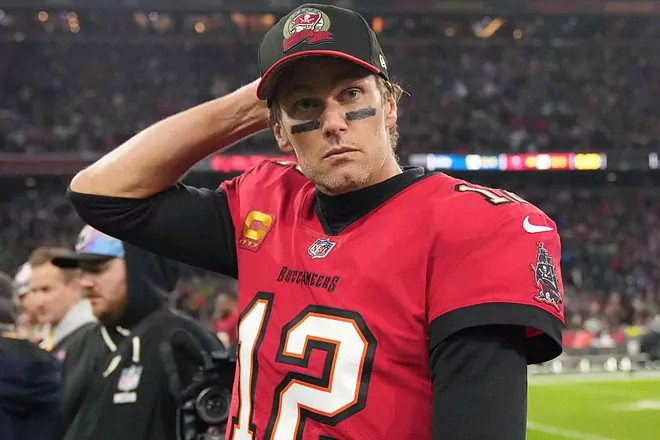 Tom Brady is one of the most-handsome footballers out there. It is only natural that a lot of people will like him, not only for his skills but also for his looks. The list of his fans runs deep, which also includes a lot of women. But his fans also consist of some of the biggest celebrities of the past era.
Mark Wahlberg is one of his biggest celebrity fans. The dynamic between the two is so great that Brady has even made appearances in The Italian Job actor's films like Entourage and Ted 2. Ben Affleck is said to have a man crush on the 42-year-old player. Lea Michele has already given him the title of "one of the greatest athletes that I'll get to see."
Some fan following, right?
Also Read: 'Why the urgency? Why the scramble? Why the rush?': Was Gisele Bundchen-Tom Brady Divorce a Sham? Could Have Been Staged To Protect Their $650M Assets From FTX Collapse
Tom Brady's insane fandom includes…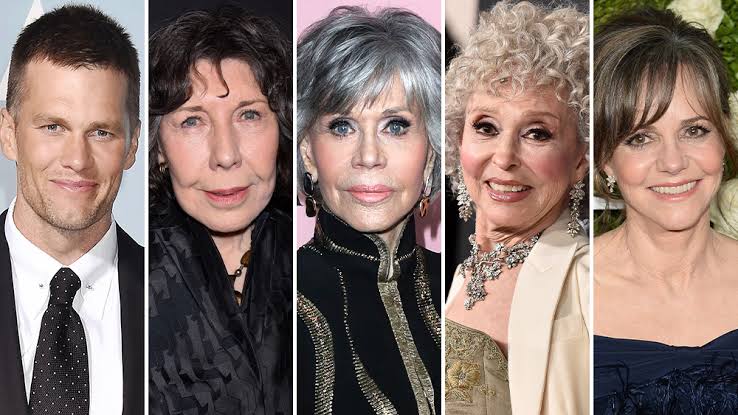 But this is the tip of the iceberg. Tom Brady's fan following can't be limited to actors of the present generation. Some of his celebrity fans belong to a bygone era. But that doesn't mean that their names are forgotten. Their name still continues to strike respect in the hearts of the people.
They are Jane Fonda, Lily Tomlin, Rita Moreno, and Sally Field. The quartet is outspoken fans of the Tampa Bay Buccaneers quarterback, and they even went to support him, back when he was a Patriots player. They came to Texas to watch the Super Bowl game in 2017. But things were not going to progress as smoothly as they expected them to.
Also Read: Gisele Bündchen, Tom Brady Donated Just Over 50K For 12 Years to Get IRS Tax Exempt Status, Bündchen Separated From Brady With a $400M Fortune 4 Years Later
A movie about the struggles faced by Jane Fonda, Lily Tomlin, Rita Moreno, and Sally Field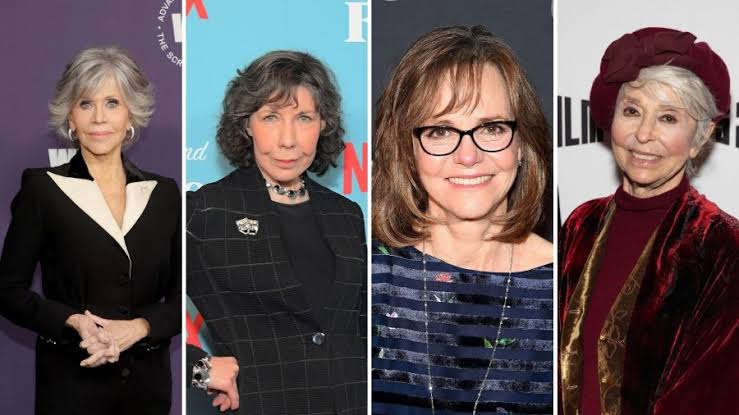 When the group of four landed in Texas, to show their support for their favorite player, they ran into trouble. They had no idea that the cost of one ticket to the Super Bowl would be $10,000. To raise the money, they chose one of the most unorthodox ways. They decided to take part in a Hot Wing Eating Competition.
The story of the four has been adapted into a movie, 80 For Brady, whose trailer has just been released.
It tells the tale of their long journey, the shocking reveal, and whether or not the heroes can overcome the obstacle (no spoilers have been given).