Game of Thrones ruled the entertainment industry for years. The show, which is based on George R. R. Martin's A Song of Ice and Fire series, has a huge fan following worldwide. The fan's love for the show's wondrous world is still alive even after more than three years since the show's finale. Now, the show's prequel House of the Dragon is all set to bring the world back to life with a few changes. According to HBO's executive, Kara Buckley, the prequel will be 'creatively appealing.' However, the fans are not that happy with its creativity, especially the changes that have been incorporated into it by its creators.
House of the Dragon to introduce a new family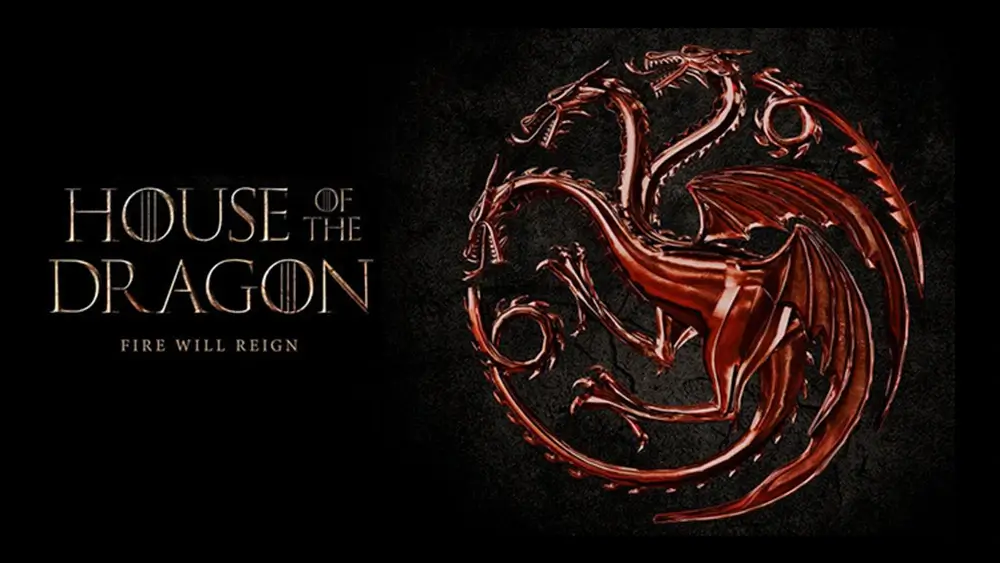 Even though the series centers around a civil war that took place in the Targaryen family 3000 years before the events of Game of Thrones, the show will introduce a new family, House Velaryon. The Velaryons have the blood of Old Valyria in their veins and are as powerful and wealthy as the Targaryens. However, they command ships rather than dragons. They have a history with the House of Dragon since they helped Aegon "The Conqueror" Targaryen to acquire control over Westeros.
Also Read: 'We'll Be Watching You': Game of Thrones Fans Wary as HBO Max Announces Jon Snow Sequel
House of the Dragon to include people of color in significant roles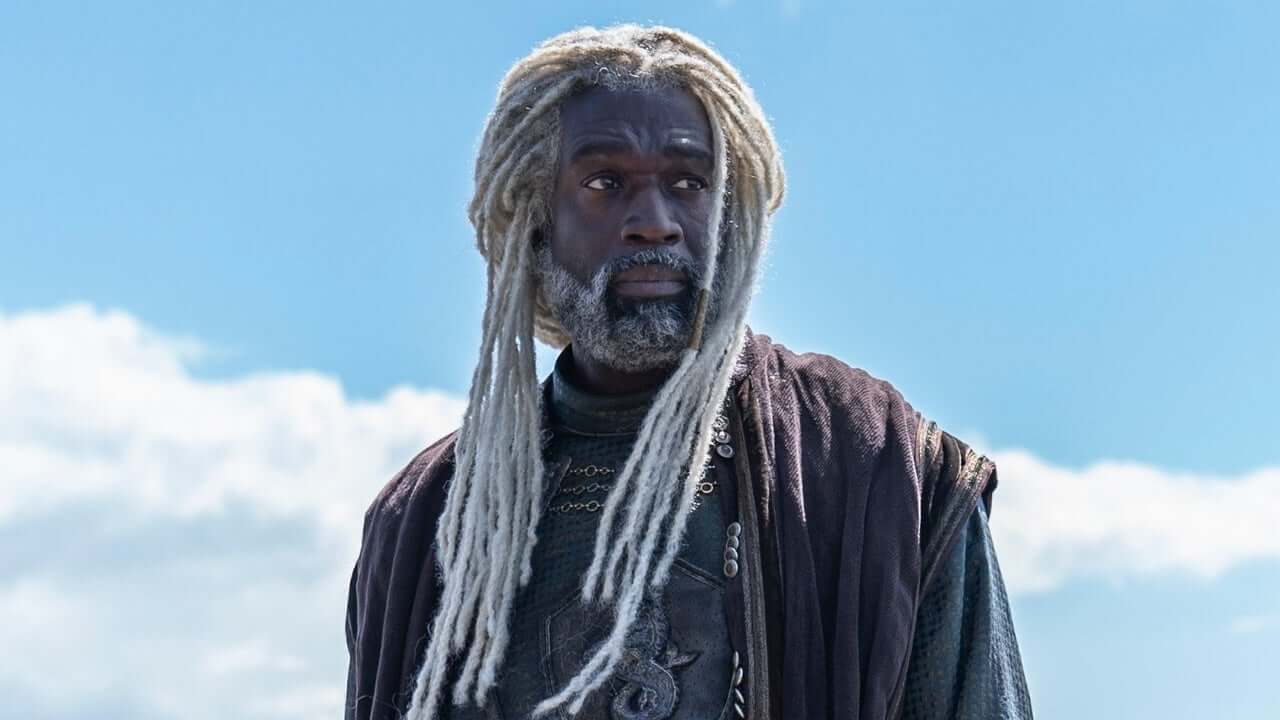 In the books, the Velaryons are described as having pale skin with silver hair and purple eyes. However, the show's creators, Ryan Condal and Miguel Sapochnik decided to change the characters' race and appearance to make the show more diverse. In an interview with Entertainment Weekly, Ryan Condal stated,
"The world is very different now than it was 10 years ago when [Game of Thrones] all started. It's different than 20 years ago when Peter Jackson made The Lord of the Rings. These types of stories need to be more inclusive than they traditionally have been. It was very important for Miguel and me to create a show that was not another bunch of white people on the screen, just to put it very bluntly."

"Long, long ago, when he was conceiving of this world, [Martin] himself had considered the idea of making Velaryons a race of Black people with silver hair that essentially came from the other side of the ocean and conquered Westeros. That's a fascinating idea, and that always really stuck with me because it's such a stark image. I just thought, 'Well, why couldn't we do a version of that now?'"
Fans react to the inclusion of people of color in the Game of Thrones Prequel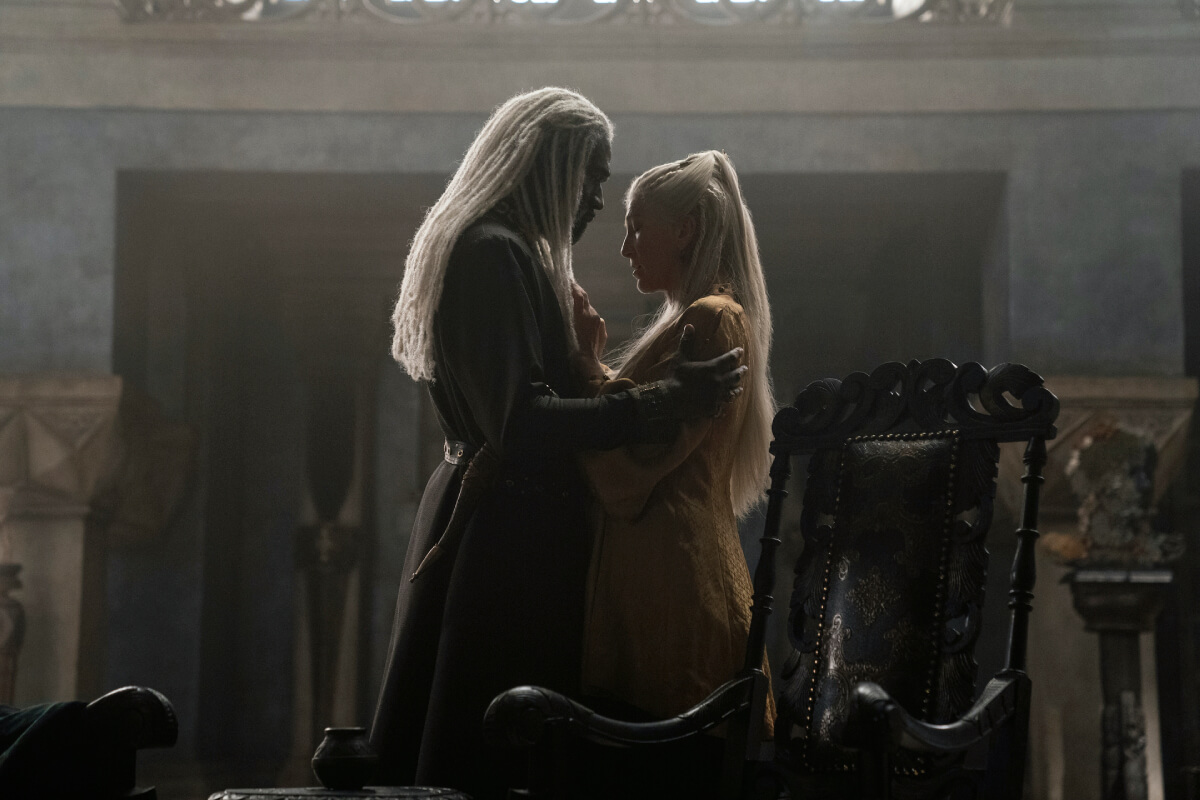 The creator's decisions were not met well by the fans. Several fans took to Twitter to protest the change of race.
i am so sorry i am white i have to say this everyday apparently

— Pammy WinterSoldierfan80 (@panna1980) July 13, 2022
We don't care about GOT anymore!!

— Caro Mifflin. (@CaroClou) July 13, 2022
— Mike (@mstrazze) July 13, 2022
If you don't want a bunch of white people on the screen pick a story that isn't about a family described as being pale with silver hair and purple eyes.

— Califan (@CalifanSD) July 13, 2022
The entire point of valerians are pale with purple eyes and silver hair. They're not even "white people".
This hasn't been working in Hollywood and now bc he has to talk crap is going to piss off the fan base who otherwise would have barely even mentioned this.

— Tony Gunn (@TonyGunn2021) July 14, 2022
Just make a good story…

— Shiro Bitoon (@Light8908) July 14, 2022
The creator's decision to diversify the cast was a good move, and hopefully, the inclusivity will continue in Game of Thrones' future spin-offs as well. Moreover, it is not just tokenism since the black family is portrayed in a position of nobility and not as villainous characters such as pirates or mercenaries who only seek to cause chaos. As for fan reactions, some people are always offended when creators decide to diversify the casting, and it is not always possible to please everyone.
House of the Dragon comes out on August 21 on HBO.
Source: Entertainment Weekly
Also Read: 'Can't Spell GOAT Without GOT': Succession Fails To Break Game of Thrones Unmatchable Emmy Records, Leads With 25 Award Nominations
Thanks for your feedback!