An upcoming horror thriller titled Crackcoon is inspired by the success of Elizabeth Banks' horror-comedy film Cocaine Bear, which was written and directed by Jimmy Warden.
Although not much is known about Crackcoon, it is rumored to be quite similar to Cocaine Bear, which was loosely based on the true account of Cocaine Bear, an American black bear who ate nearly 75 lb (34 kg) of lost cocaine. The producers of Crackcoon are crossing their fingers that their dark film will be as well received by critics and viewers as Cocaine Bear was.
Read this: "This could be a career ender for me": Elizabeth Banks Scared For Her Hollywood Career Ahead of Her Next Movie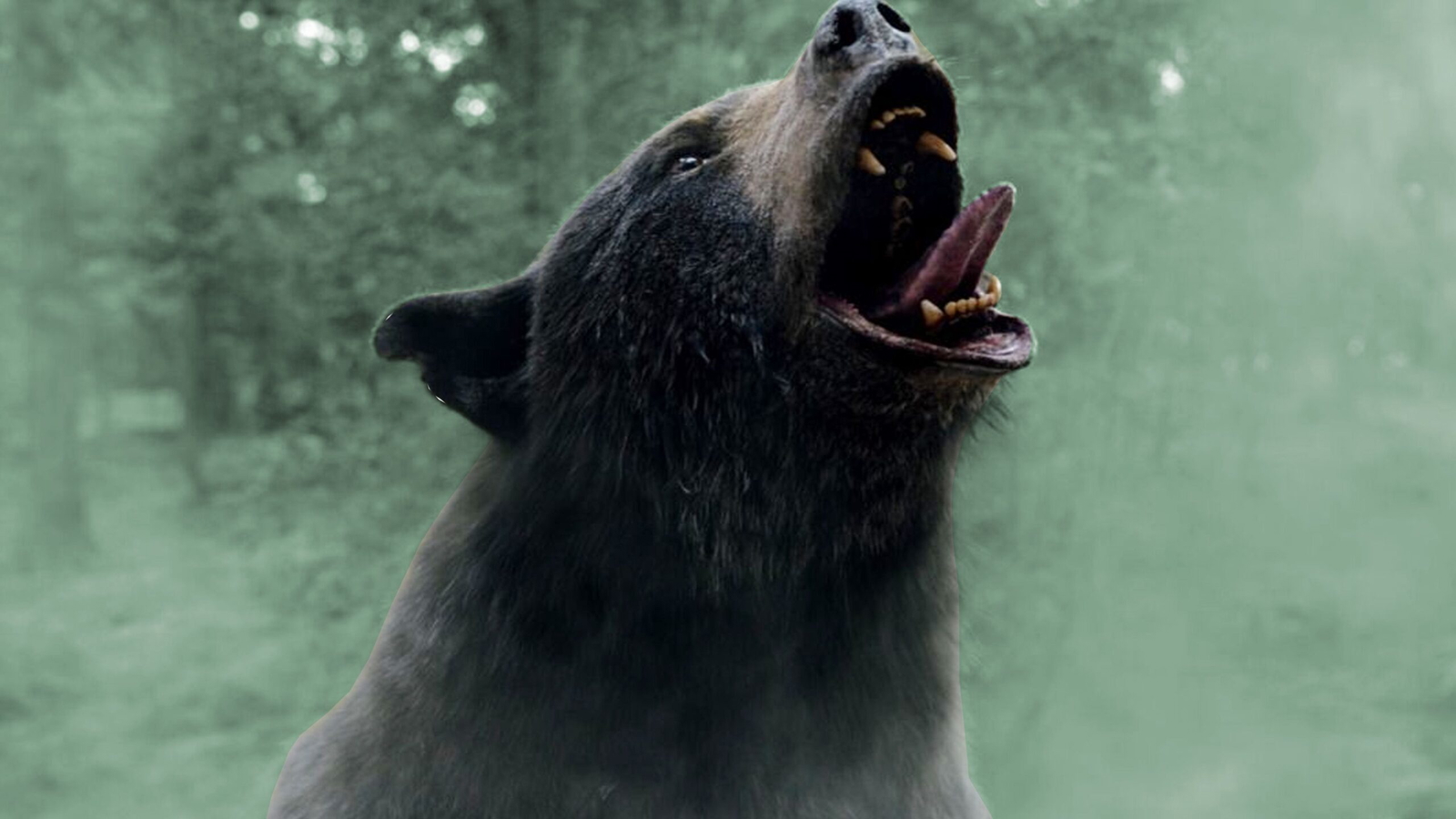 Raccoon turns into a killing machine in Crackcoon 
The movie Crackcoon that is going to make it way for the audience after the success of Cocaine Bear will reportedly center on an innocent raccoon that transforms into a murderous machine and terrorizes the locals and campers of a mountain community after ingesting a synthetically altered street drug that a drug dealer on the run from the police dumped in the woods.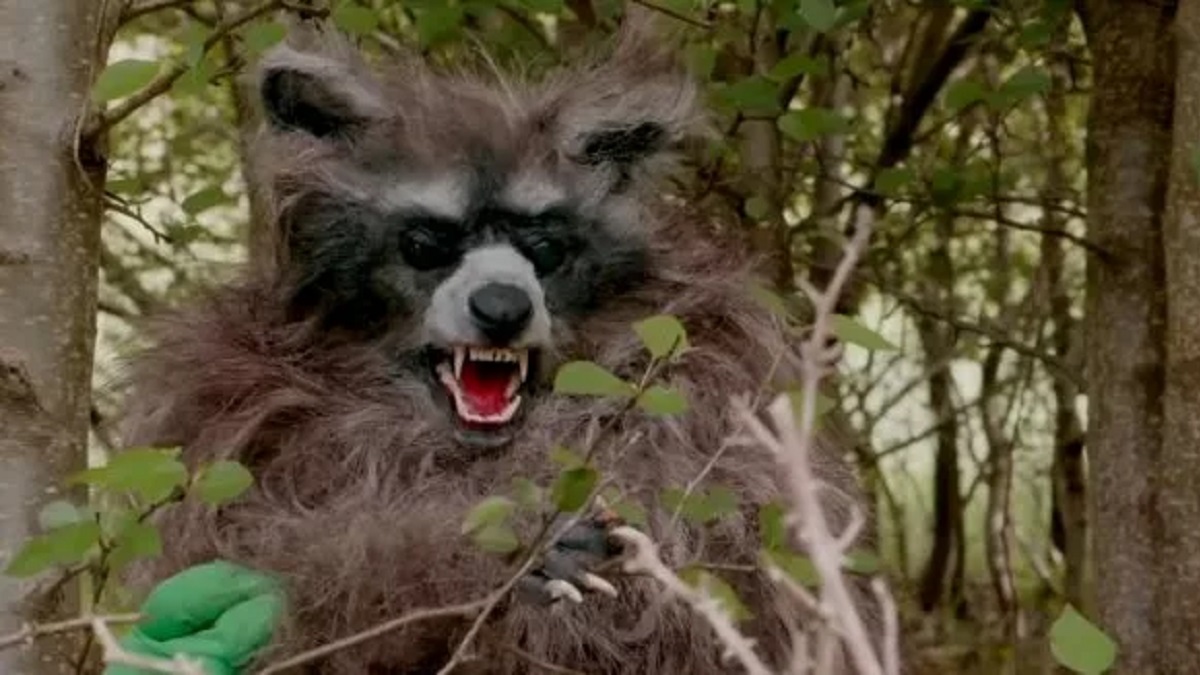 The official synopsis for the movie states, "When a synthetically-altered street drug is discarded in the woods by a drug dealer during a car chase with police, the fallout proves nothing less than horrific when an innocent raccoon eats it, transforming it into a nightmarish killing machine straight from the bowels of hell. With unsuspecting campers, tourists, and residents of a mountain community all in close proximity to the epicenter, no one is safe from the monster's unrelenting rampage."
Read this: "He should be a cranky old Spider-Person": Pedro Pascal is Coming to Spider-Verse? Oscar Isaac Wants 'The Mandalorian' Star in Spider-Man: Across the Spider-Verse Sequel
Fans react to Crackcoon 
As soon as it was reported that a movie titled, Crackcoon would be released soon, fans chimed in to share their mixed reactions about the movie. A user wrote, "I just think of all the movies that don't exist because of costs and budgets.Yet somehow this one was greenlit the entire time. Hollywood is a scam". Another user shared the sentiment as they wrote, "Why are we getting a cocaine animal universe?"
I just think of all the movies that don't exist because of costs and budgets

Yet somehow this one was greenlit the entire time.

Hollywood is a scam

— EdmontonMan (@BLoobama) June 5, 2023
Duality of reactions: pic.twitter.com/dqPMguqBEz

— Tony Talks Comics (@comicsfanmk) June 5, 2023
So we know marketing is getting fired without severance for that title.

Or at the very least we can hope.

— 🔞PermaGM-brained Transfem🏳️‍⚧️ (@AlchemPunk) June 5, 2023
Look how they did Rocket right after he got his big break as the lead!! pic.twitter.com/vEGP5xgUS3

— California Kid (@Emmett_Allan) June 5, 2023
A Twitter user reacted by stating, "Is this now the DCU- Drug Cinematic Universe?" A different user mentioned that there is no way this movie is going to theatres, noting that the trailer looks like it was made as a high school drama project, to which someone replied by explaining that usually spin-offs like these are not meant for theatres but more like for Pluto or Tubi. The user added that it was going to be a badly fun movie.
Read this: "This movie's quite different from the first": Aquaman 2 Director Defends Amber Heard Film, Says it Deals With Real World Issues Like Climate Change
Who stars in Crackcoon?
The cast of Crackcoon includes Rosaria Eraso, Justin P. Martin, Gary Lee Vincent, Jessa Flux, Angel Bradford, Tim Hale, Morrigan Thompson, Hunter Redfern, Chris O'Brocki, John A. Russo, Tom Hoover, and George Stover.
This month will mark the end of Crackcoon's filming, and Fuzzy Monkey Films anticipates releasing the movie at the end of 2023. It is unknown if the movie will be shown in local theaters like Cocaine Bear did. Fans are curious to see if this indie project will be able to make it big like Cocaine Bear or will be a disappointment.
Cocaine Bear is now streaming on Peacock.
Source: YouTube