There is a possibility that Kate Middleton will seek retribution against Meghan Markle by making significant changes and possibly going public with a tell-all interview. As a result of Harry & Meghan, the Netflix documentary about the Duke and Duchess of Sussex, and now Prince Harry's memoir, Spare, the British Royal family has been profoundly impacted. As a result of these two bombshell shockers for the royals, the string between both royal sisters-in-law has been broken, and it appears that the blame game will likely continue for a long time. Soon after the Suits star joined the royal family as the Duchess of Sussex, reports of Kate Middleton quarrelling with Prince Harry's wife began surfacing.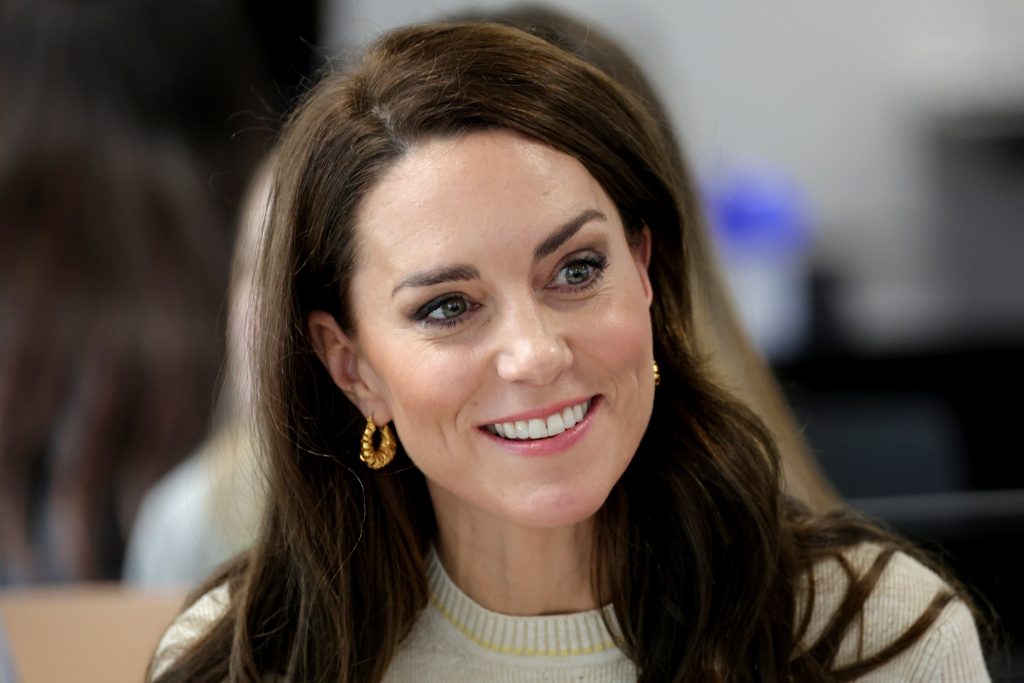 Their relationship eventually deteriorated when Meghan Markle repeatedly aimed at the Princess of Wales in her Netflix docuseries and many interviews, including the 2021 Oprah Winfrey interview. According to a royal expert, Prince Harry's disclosure of a few personal conversations between both royal couples left the Prince and Princess of Wales feeling angry and betrayed. Observers have also speculated that the Princess of Wales has reached the limits of her tolerance and is now preparing to take responsibility for her royal reputation, which Meghan Markle has demeaned several times.
Also Read: In a Bid To Show How Grounded She is Amidst Meghan Markle Branding Her a Spoiled Princess, Kate Middleton Wears $27 Zara Earrings to Coveted BAFTAs 2023
Kate Middleton Is Contemplating Revenge Through A Tell-All Interview
In the wake of Prince Harry and Meghan Markle's back-to-back tell-alls, Kate Middleton is reportedly strengthening her royal circle and preparing for revenge with a potential tell-all interview about the Sussex couple. In the opinion of royal experts, the Princess of Wales has accumulated significant receipts over the years against Meghan Markle as she knows the Duchess of Sussex's many secrets too. Following the release of the Sussex couple's Netflix documentary and the Duke's memoir, tensions between both royal couples arose vastly.
In an interview with Closer, a royal author and biographer, Duncan Larcombe, revealed that Kate Middleton is considering conducting a tell-all public interview in revenge.
The royal author said,
"William and Kate may as well sit back and watch Harry and Meghan metaphorically hang themselves with their own rope."

"They've kept a dignified silence and they're focused on what their job is as working royals. They've risen above Harry and Meghan's 'truth bombs' and so far it's paid off."
He continued,
"I have it on good authority that William and Kate were tempted by the offers to have their say with a tell-all in the immediate aftermath of Oprah. They are obviously offered interviews all of the time."
Not just that, according to the royal biographer in another interview on The Royal Beat, Middleton has hired a new secretary which came as revenge against Meghan Markle. As her new personal secretary, she hired Alison Corfield, a brand management expert known for her straight-talking, ball-breaker style. Upon this hiring, Larcombe said, "I think personally for now, this is Kate's revenge on Meghan isn't it?" According to reports, this new role coincides with the launch of Middleton's ambitious early childhood development campaign in her 'Shaping Up' project.
Also Read: "Kate hugs people she likes": Kate Middleton Did Not Hug Meghan Markle Because She Was Suspicious About Her Intentions
Meghan Markle Repeatedly Tarnished The Princess Of Wales' Royal Image
According to Prince Harry's memoir, Spare, a few things seemed out of place between the Duchess of Sussex and the Princess of Wales following the Sussex couple's royal wedding. However, most of the spat between the royal sisters-in-law can be traced to Meghan Markle's wedding, which is still going on due to their decision discrepancy. According to reports, Prince Harry revealed in his bombshell memoir that his wife misled viewers by attempting to target Kate Middleton for the spat over flower girl dress during the Oprah Winfrey's interview in 2021. However, it is true that Markle had also upset her royal sister-in-law by commenting about her baby brain.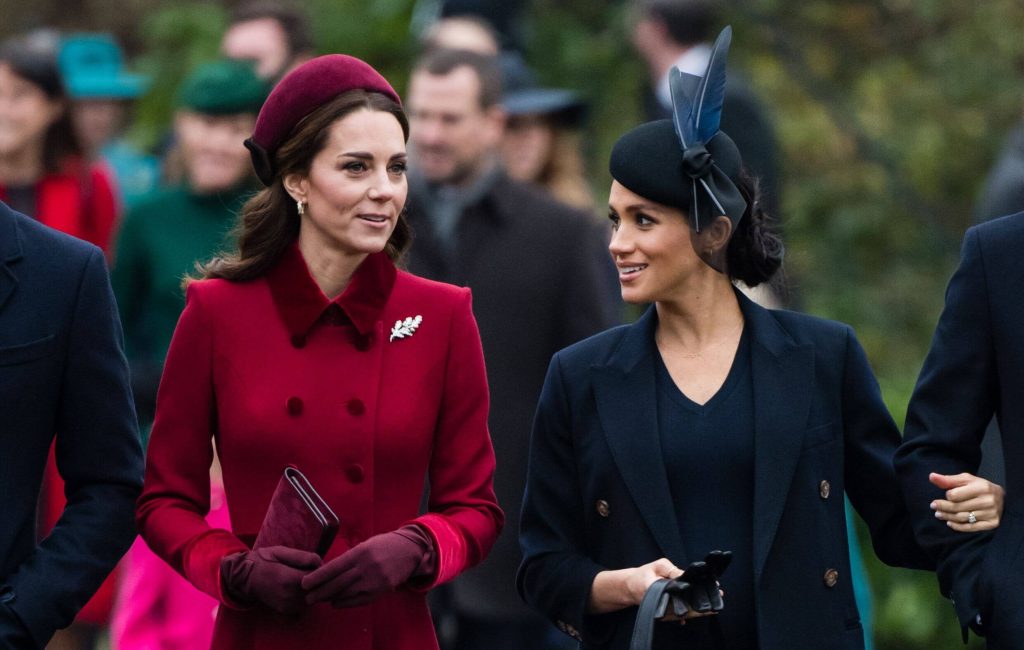 According to reports, in a text message to Markle, the Princess of Wales stated that her daughter was in tears over the size, length, and fit of her French couture dress. After a brief argument between Markle and Middleton, the Duchess of Sussex asked her to take Charlotte to the tailor who had been waiting at Kensington Palace since 8 a.m. Nonetheless, according to the Duke's memoir, the Princess of Wales notified the Suits star that all bridesmaid's dresses needed to be remade entirely, and that's where Markle allegedly made the 'baby brain' comment about her sister-in-law.
Additionally, Markle discussed in her docuseries one other incident in which she expressed her disappointment with her brother and sister-in-law when she met them for the first time. She called herself a 'hugger' but revealed that she was surprised by the royals' formality, even behind the doors. There is currently a serious rift between the royal sisters-in-law due to several disagreements and differences of opinion, which are yet to be resolved.
Also Read: "Kate is no longer waiting for the fans to ask for touches": Meghan Markle and Prince Harry Have Failed in Their Alleged Attempts to Bring Down Kate Middleton
Source: Closer