In their Netflix documentary, Harry & Meghan, the Duchess of Sussex recounted meeting Kate Middleton and Prince William for the first time. While talking about the Duke and Duchess of Cambridge, the Suits star described herself as a hugger and said that she was surprised by the royals' formality, even behind the doors. Although the Duchess of Cambridge did not say anything about the claims, her friends did take a stand for Middleton, claiming that she is a warm and friendly person.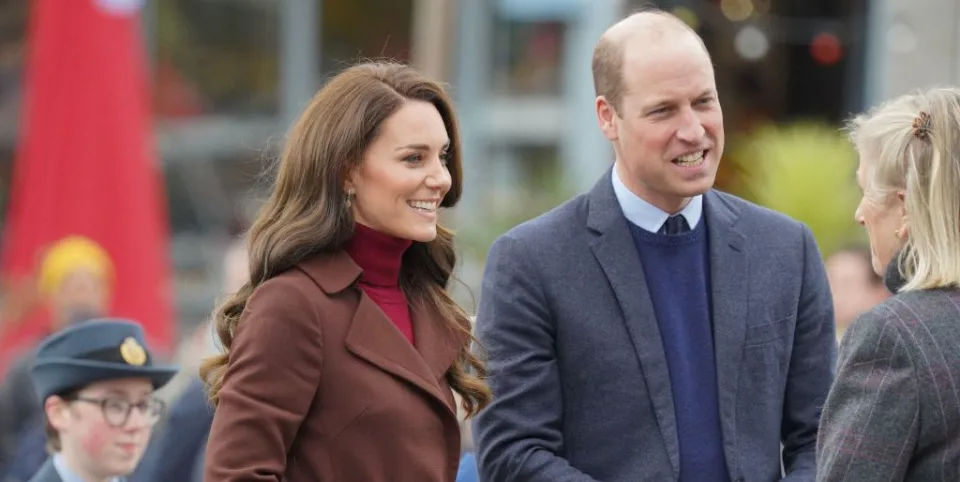 While she did not say anything directly, the Princess of Wales seems to be proving the Sussexes wrong during her visit to the National Maritime Museum, Cornwall.
Read More: "Sick to their stomachs over the whole situation": Kate Middleton Will Never Be Friendly to Meghan Markle Again After Her Alleged Evil Plans Involving Prince Harry
Prince William and Kate Middleton Visit Cornwall
Prince William and Kate Middleton made their first joint visit to Cornwall since taking their new title. The royal couple received the title of Duke and Duchess of Cornwall, after Queen Elizabeth's passing. The titles were passed to them by Prince Charles and his wife after they became King Charles and Queen Consort Camilla, respectively.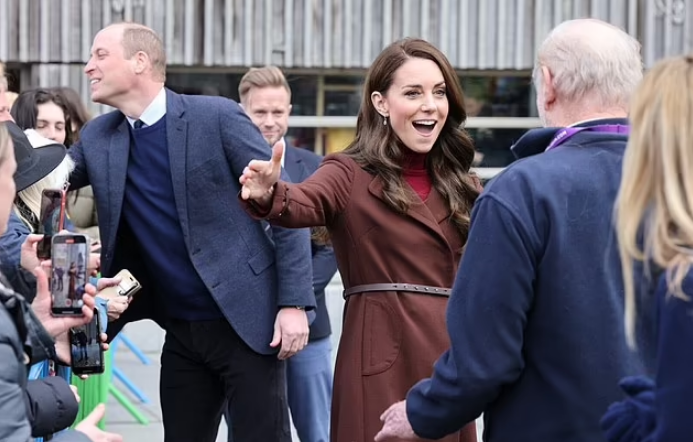 The royal couple also visited the National Maritime Museum of Cornwall. They helped the people working on the refurbishment of the Kiwi, a 14-foot sailing dinghy, a wedding present to the late Queen Elizabeth II and Prince Philip.
The Duchess of Cambridge also met her prep school teacher, who now works as a volunteer at the museum, and greeted him with a hug. While Prince William greeted everyone with a smile, the Princess of Wales warmly greeted her fans with a hug. She also participated in children's and family activities during the visit. And according to body language expert Judi James, Kate Middleton displayed her confidence and charm as she met the people during her visit to Cornwall.
Read More: "I liked seeing Kate laugh. Better, I liked making her laugh": Prince Harry's Confession About His Relationship With Kate Middleton
Kate Middleton Proves Meghan Markle Wrong
Body expert, Judi James has analyzed Kate Middleton's behavior during her visit to Cornwall. According to Express, the body expert noticed how the Princess of Wales has "grown in confidence."
"Recently though she seems to have grown in confidence and notched up in terms of her body language rituals on visits and appearances."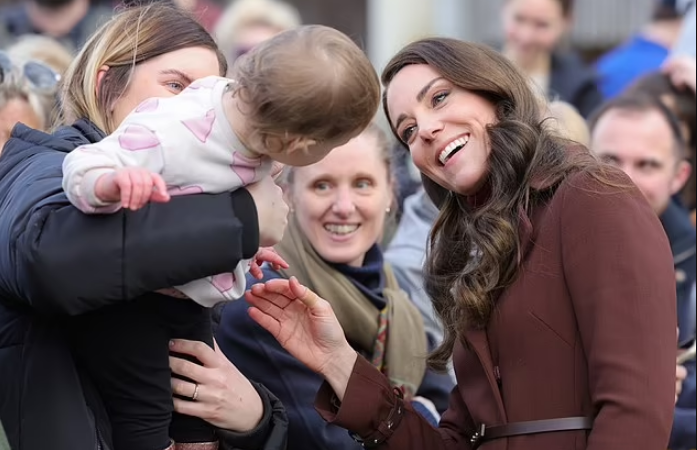 James also said that Middleton seems to be getting out of her husband's shadow and is adopting "a more active style of charisma." The body language expert explained that the Duchess' confidence was visible in her actions, as she did not wait for her fans to approach her.
Judi James said that she has "realized her own popularity with the public" and that could be the reason she was hugging and meeting people and kids so openly. The body language expert described her behavior as "tactile and actively affectionate." Her actions are also taken as an attempt to call out the Duchess of Sussex, as she recalled Middleton not being affectionate, in her Netflix docuseries.
Read More: "Kate feels hurt and betrayed that Harry would do this to her too": Saddening Reports on Kate Middleton and Prince Harry's Relationship
Source: Express