The American Entrepreneur, Martha Stewart recently posed for Sports Illustrated's swimsuit issue, making her the magazine's oldest cover model. 
The 81-year-old model has considerably gained an army of fans, who acknowledge that, despite her age, she has the talent (and 'body', of course) for modeling. Sports Illustrated seems to have taken note of this achievement that has been caused by Stewart's modeling side business.
As the oldest person to appear on the Sports Illustrated magazine cover, American author and entrepreneur, Martha Stewart has seriously made history. And, among those celebrating her inclusion on the cover is Snoop Dogg, one of her closest friends.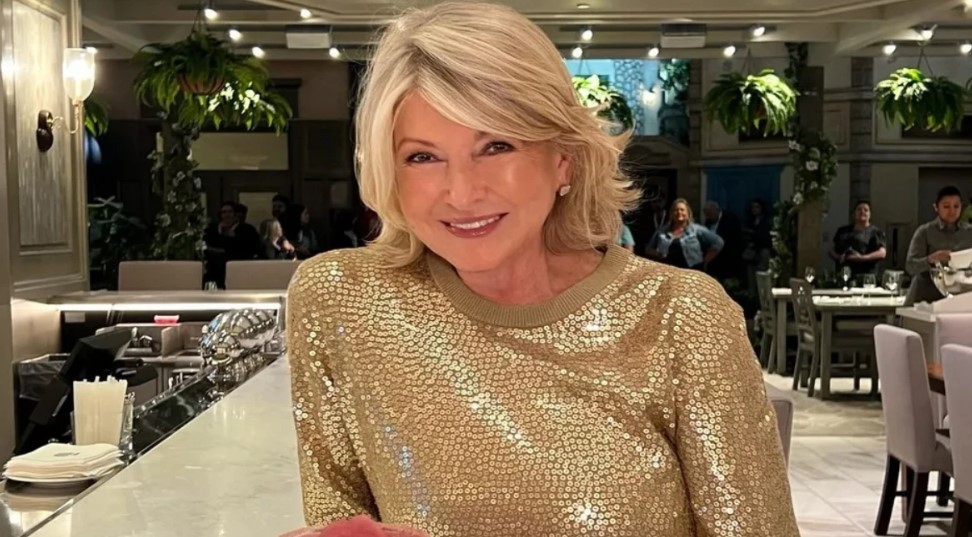 The homemaking queen spills all the details about her viral friendship with the rapper, who just so happened to text her while she was having her photo shoot for the Sports Illustrated Swimsuit cover.
Related: "He was even twerpier than Justin Bieber": Martha Stewart Reveals She's Willing to Date Pete Davidson at 81, Fans Convinced She Also Wants the 'BDE' That Ensnared Kim Kardashian
Martha Stewart Discusses Her Friendship With Snoop Dogg 
They have been friends for 15 years now, ever since Snoop Dogg made an appearance on a Martha Stewart Show episode. Subsequently, the two have collaborated on projects such as 2015's Comedy Central Roast (of Justin Bieber), and various Sketchers commercials. 
As the oldest cover model to appear in Sports Illustrated's annual Swimsuit issue, the 81-year-old lifestyle tycoon made history this week. During her interview with Sports Illustrated, which was published on Monday, Martha Stewart just so happened to get a text from the Gin and Juice rapper.
She yelled, "Snoop!" as she reached for her phone. "Let's see. 'Love you! Coming right up,'" the cookbook author said on her phone before going into detail about how her friendship with Dogg became so well-known.
"Well, Snoop came on my show, and what was really charming about Snoop, first of all, was his giggle. He giggles in a very, very nice way."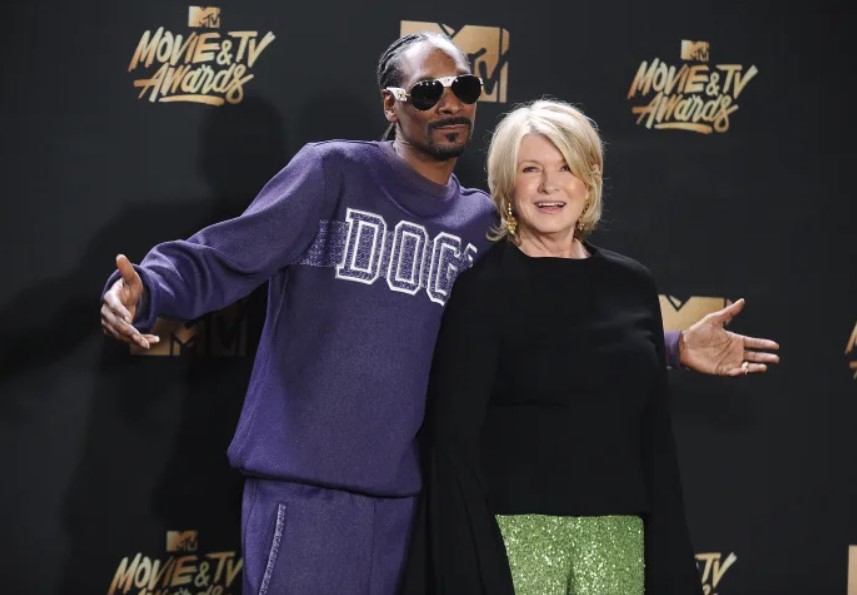 When Justin Bieber was roasted on Comedy Central Roast in 2015, Stewart and Dogg were seated next to each other. The rapper smoked "all day long" during rehearsals, according to Stewart.
"All he did was smoke," she said, and everyone was in "such a good mood and we were all roasting each other. And luckily, Snoop's secondhand smoke really kind of eased the pain for me a lot."
Also read: "I just sort of melt when I see those pictures": Martha Stewart Reveals Her Huge Crush on Brad Pitt as 81 Year Old Gushes Over Fight Club Star
The Origin Of Their Friendship 
Snoop Dogg and Martha Stewart have remained close friends for over a decade now. Dogg joined Stewart to prepare mashed potatoes on her cooking show, The Martha Stewart Show, in 2008. This is how they first became acquainted. 
The two collaborated once again when they hosted their own show for VH1, called Martha and Snoop's Potluck Dinner Party, just one year after they mocked Justin Bieber for the Comedy Central Roast. 
Dogg was also Stewart's first guest on The Martha Stewart Podcast, and the two also teamed up as co-hosts of the Puppy Bowl for two consecutive years. The 51-year-old rapper-actor described Stewart as his "homegirl" and said that the two "have a special bond that goes way back" in a 2016 interview with The Hollywood Reporter.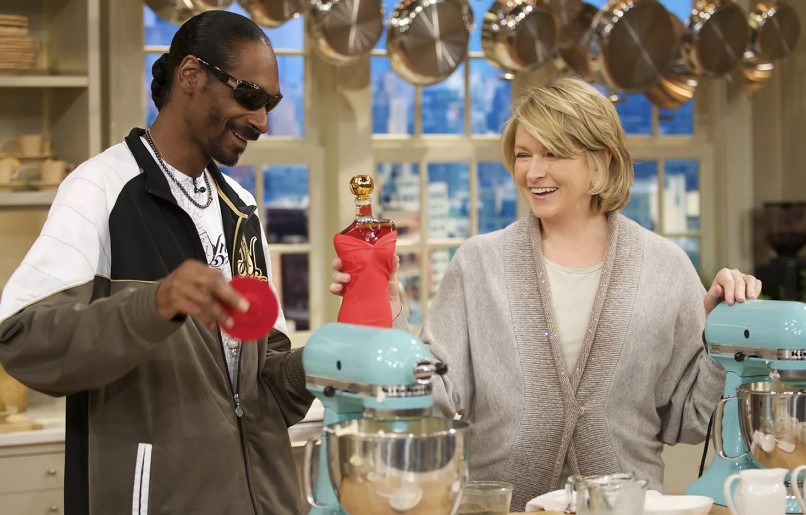 Well, Martha Stewart has, indeed, drawn attention as the recent cover model for Sports Illustrated Swimsuit. She admitted that, despite being the oldest model to appear on the cover, she has never often considered her age. The founder of Martha Stewart Living continued by stating that many of her friendships were not based on age, saying:
"I have friends who are 90. I have friends who are 20. That is a very, very good way to look at life because age is not the determining factor in terms of friendship, or in terms of success." 
She is pictured on both a beach and in the water for her cover, which will be on newsstands starting on May 18.
Also read: "I just sort of melt when I see those pictures": Martha Stewart Reveals Her Huge Crush on Brad Pitt as 81 Year Old Gushes Over Fight Club Star
Source- Sports Illustrated Swimsuit