Gisele Bundchen is undoubtedly one of the top-rated ace models in the fashion industry. The supermodel has a fantastic physique, which is the envy of millions of fans. Bundchen has collaborated with many luxury brands on big projects. She has graced the covers of many top magazines, and most recently, she got featured in the latest issue of Vogue Italia. The mom of two was previously married to former Tampa Bay Buccaneers Tom Brady for over 13 years.
 But her former husband's choice to unretire from his NFL career last year reportedly became one of the problems in their relationship. Bundchen and Brady posted joint statements on Instagram in October 2022 to confirm their separation. Gisele Bundchen's life has been very chaotic after her bitter divorce, filled with many rumors. She was even linked to Tom Brady's billionaire friend Jeffrey Soffer and with her Jiu-Jitsu trainer, Joaquim Valente. 
Gisele Bundchen's Initiative to Restore Brazil's Biomes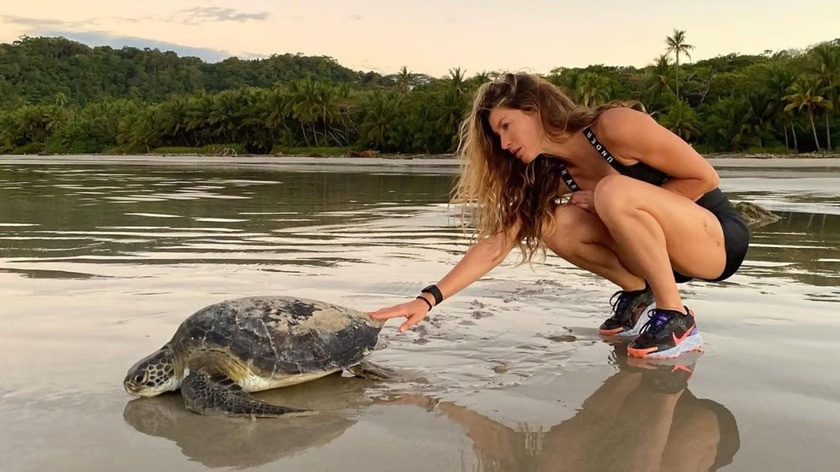 Tom Brady's former wife is not just a supermodel she is also a proud ambassador to a Brazilian environmental firm and an active global environmentalist. According to the Brazil Foundation site, the model is not only supporting the aim and goal of the project but also working to preserve and rehabilitate ecosystems for the good of both people and nature. 
As per the website data states,
"In line with the UN Decade of Ecosystem Restoration goals, the Luz Alliance Fund, created by model and philanthropist Gisele Bundchen, in partnership with BrazilFoundation, will support civil society organizations working to preserve and rehabilitate ecosystems for the good of both people and nature. Brazil is the most biodiverse place on the planet, with each of its biomes hosting a variety of vegetation and fauna."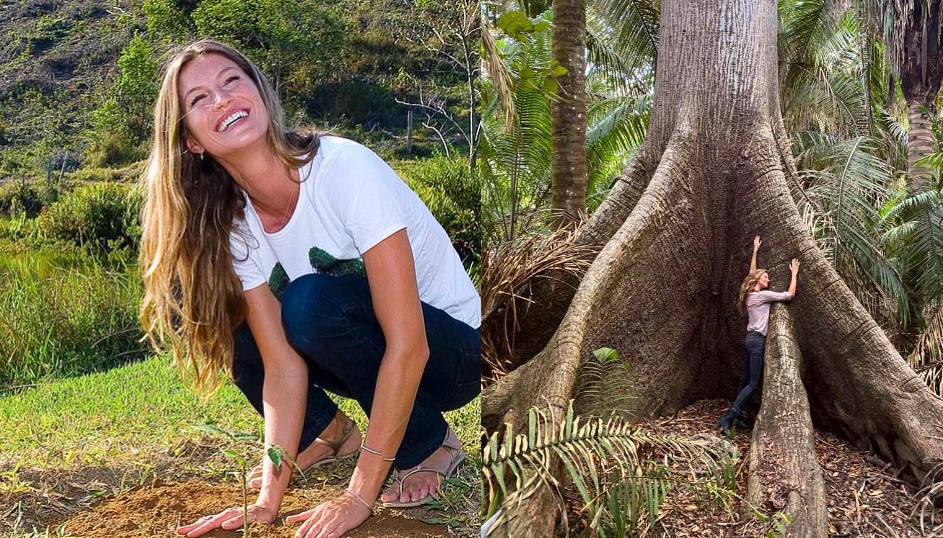 Over the few years, Gisele Bundchen has donated thousands of trees to the Amazon Rainforest and funded several programs to restore water quality in southern Brazil. In addition to her philanthropic work, she has supported kids in Costa Rica to get proper education and helped raise funds for humanitarian relief services in Brazil during the pandemic.
Also Read: Tom Brady And Gisele Bündchen's Former Friend Sued For Not Paying His $1.1 Million Bill
Last year in July, on her 42nd birthday the legendary supermodel Gisele Bundchen launched a campaign to help raise the fund in order to restore biomes. Bundchen said she intends to get this done with the help of her Luz Alliance Fund which she created in 2007 to support various issues in her home country like educational, environmental, and humanitarian causes. 
The model remarked,
"I have a huge list of things that I have to do, that I want to do. At 42, I feel more connected with my purpose."
In 2021 when Bundchen celebrated her 40th birthday, the fashion model donated 40,000 new trees to the Amazon Rainforest.
Also Read: Tom Brady's $6M 77-Foot Yacht 'Viva A Vida' He Bought For Ex-Wife Gisele Bundchen Would Make Captain Nemo Jealous
Gisele Bundchen Breaks Silence on Tom Brady's Divorce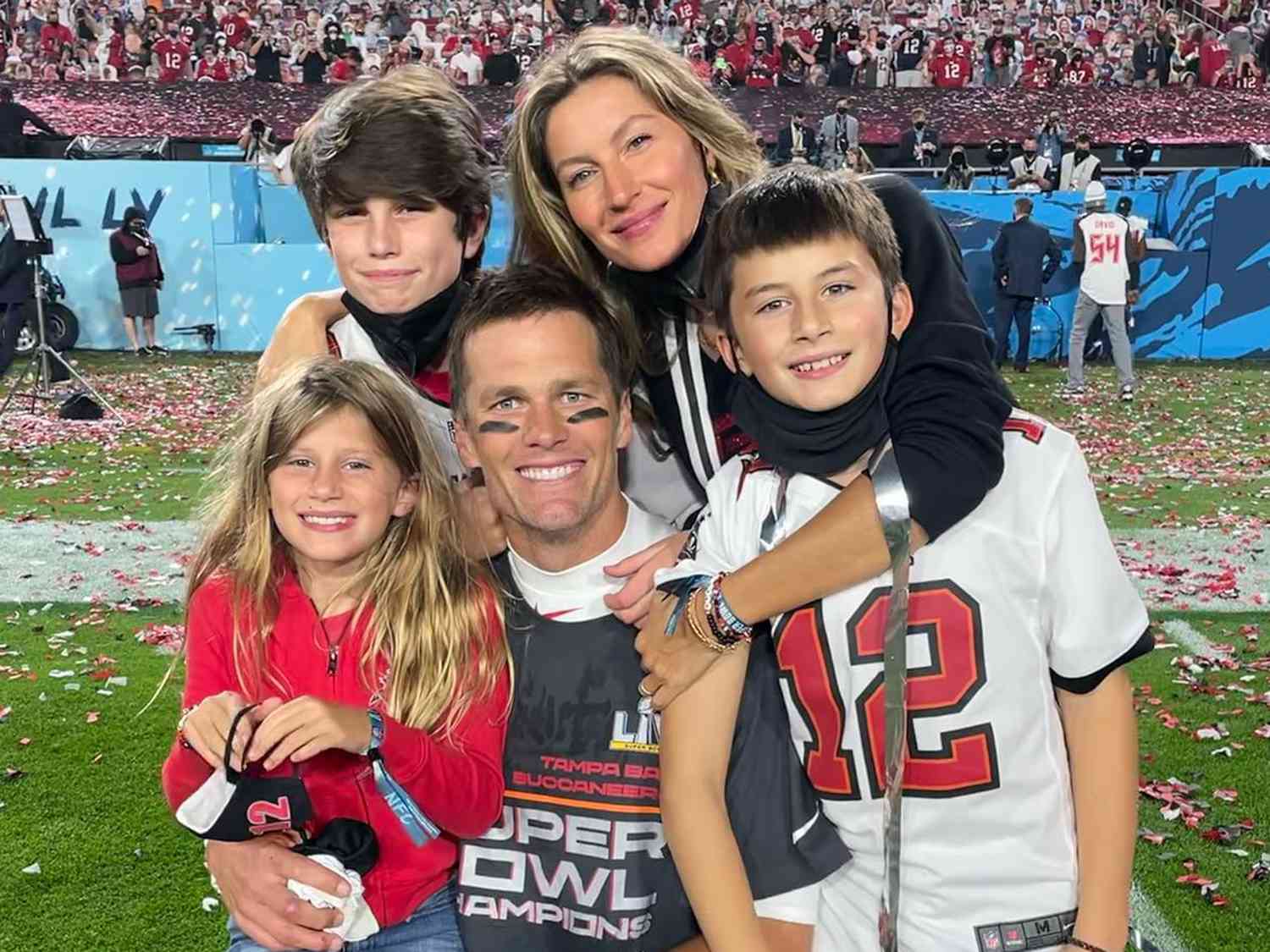 Tom Brady has reportedly given up on winning back his former wife Gisele Bundchen. The sports legend has had enough and is rumored to be dating the Academy Award-winning actress Reese Witherspoon. Gisele Bundchen on the other hand seems to be enjoying her life with frequent outings with her friends. In her tell-all interview, Brady's former wife describes the loss of her marriage to be the death of her dream. The former couple had beautiful children together and their life seemed idyllic. Alas, things didn't remain so good for long. They had a falling out and parted ways on seemingly cordial terms.
Talking about her divorce from Tom Brady Gisele Bundchen told Vanity Fair,
"When you love someone, you don't put them in jail and say, you have to live this life. You set them free to be who they are, and if you want to fly in the same direction, then that's amazing. We're not playing against each other. We are a team and that's beautiful. I look back and I have no regrets. I loved every bit of it."
Bundchen continued,
"Sometimes you grow together; sometimes you grow apart. When I was 26 years old and he was 29 years old, we met, we wanted a family, and we wanted things together. As time goes by, we realize that we just wanted different things, and now we have a choice to make."
She added,
"That doesn't mean you don't love the person. It just means that in order for you to be authentic and truly live the life that you want to live, you have to have somebody who can meet you in the middle, right? It's a dance. It's a balance."
Gisele Bundchen has a force of character that helps her through tough situations. She overcame major hurdles to establish herself as one of the best supermodels on the planet and is now using her tenacity and grit to save the Earth. Even though her beautiful family with Football legend Tom Brady broke, and the couple seems to have gone their separate ways, Bundchen has held her head high and has not stopped working.
Also Read: Newly Divorced Gisele Bundchen Says Her Crystals Kill Bad Energy: "This Is Why They Called Me A Witch"
This initiative by Victoria's Secret model is inspirational and would go a long way in helping preserve important biomes that the planet needs.
Source: The Things