Over these years, Amazon Prime has launched some amazing series which have gone ahead and won many awards and thus gaining popularity. Now Amazon Prime may not be as big as its parent company aka the e-commerce website but it slowly getting there!
It is one of the streaming websites which has some specific content and it certainly has a mammoth library collection compared to other streaming service providers.
But in order to keep audience intact, it is very important for them to keep releasing new content and have old movies and series won't be enough.
As a result, to keep meeting the demands of the audiences and bring more better and original content, Amazon has been investing in many movies and series for some time now.
Amazon had received a lot of praise for many shows in the past like The Boys,  Marvelous Mrs. Maisel are few to name!
After these releases, fans started demanding new seasons of their favorite shows.
Amazon is soon expected to reveal the release dates of upcoming shows.
These are 10 original Amazon Prime series with upcoming seasons to look forward to!
10. Upload – Season 2
;
Upload is about a man named Nathan Brown (played by Robbie Amell) who dies and is uploaded to a "digital afterlife program."  He can still call and chat with his alive friends and family and even see what is happening in the world on huge screen. It is a genre which brings us science fiction and rom – com together.
It is created by Greg Daniels who has been a part of hilarious shows like The Office and Parks and Recreation. It has witty writing and amazing performances by the cast.
The show touches serious questions about life and death in a funny way.
It has already received IMDb rating of 8/10. Next season would be interesting affair.
9. Hanna – Season 3
Amazon Prime's series Hanna is based on the film released in 2011 by the same name directed by Joe Wright and David Farr – the screenwriter of the original film is the creator of the series
Hanna the protagonist is a teenage girl who is raised by an ex CIA agent and trained to be an assassin. She has an history of being involved with a government program run to create super soldiers out of children.  Hanna has had a spy craft drilled into her for years by her father. She has mastered multiple languages and even memorized plausible cover stories. Esme Creed-Miles has done a commendable job portraying Hanna.
It has got an IMDb rating of 7.5/10 and release dates for season 3 are expected soon.
8. Undone – Season 2
Undone is an adult animated series created by Raphael Bob- Waksberg and Kate Purdy who have even worked on BoJack Horseman.
It is one of Amazon's highest rated original productions. It has an unique animation style as well.
The story is about a 28 year old woman Alma, who nearly dies in a car accident and finds about her relationship with time. She can manipulate time and finds truth about her father's death.
The series has received an IMDB rating of 8.2/ 10 and Rotten Tomatoes 98%. Season 2 is confirmed but maybe pushed ahead due to pandemic.
7. Carnival Row – Season 2
Carnival Row was one of Amazon's underrated original series. It has a stunning cast in lead; Orlando Bloom and Cara Delevingne but it was still not able to create a buzz among audience. It was a high budget show but did not do quite well when it came to popularity.
It is a silly yet enjoyable fantasy drama which revolves around various characters in a society where humans and mythical creatures have to co-exist.
Irrespective of its failure to gain popularity, Amazon has renewed it for second season.
And on the top of it , it has an IMDb rating of 7.9/10.
6. Hunters – Season 2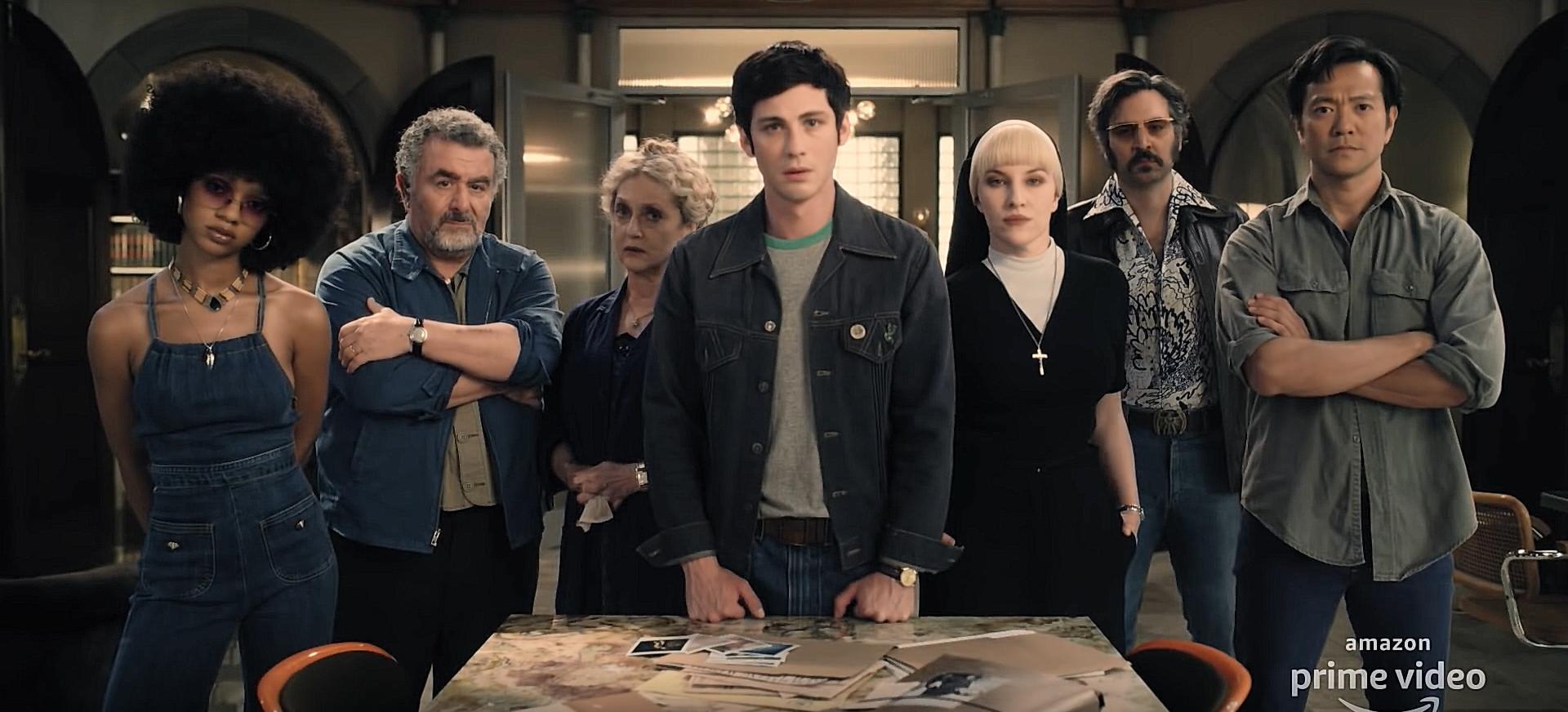 Amazon Prime's Hunter created by David Weil and produced by Jordan Peele is both extremely violent and extremely silly at the same time. The storyline of the show basically is ; a motley crew of normal talented people in 1977 New York are assembled and  led by an unknown mysterious concentration camp survivor. This survivor wants the revenge against Nazis and asks this group to hunt them down. During the same, they uncover a deep – state conspiracy. It is a really catch plot and catch show! It has iconic actors like Al Pacino (group leader in the show) and Logan Lerman in the lead roles. With an IMDb rating of 7.2/ 10 , the second season is expected soon.
5.  Tom Clancy's Jack Ryan – Season 3
Tom Clancy's Jack Ryan has been played on the big screens by actors like Harrison Ford and Ben Affleck. But Amazon Prime's adaption of Jack Ryan has been a massive hit.
John Krasinski from The Office fame was roped in for the role of Jack Ryan and  he hasn't disappointed the audiences even once!
The Amazon original thriller centers Ryan as an up and coming CIA analyst. He is also given dangerous field assignments and he discovers a pattern in terrorist communication. This further puts him into dangerous situations on global scale.
It is one the best Amazon original action thrillers. So it is no surprise it was renewed for season 3! With an IMDb rating of 8.1 / 10 , the season 3 is expected to go on floors this year itself or early 2022.
4. The Marvelous Mrs. Maisel – Season 4
Amy Sherman – Palladino, the creator of Gilmore Girls created The Marvelous Mrs. Maisel. It is a comedy drama set in the late 1950s about a housewife who has everything she wanted  – the perfect husband, kids and an expensive apartment in the Upper West Side of New York. But she discovers her hidden talent and takes up stand  –  up comedy.  This brings lot of changes in her life and it turns upside down.
Thus begins her journey as a divorcee woman who does stand up as her career. She is not taken seriously for being a woman. It is an wonderful story one mustn't miss.
The pilot episode of the show was such a hit that Amazon instantly renewed it for 2 seasons.
The shooting for the next season 4 has started and can be expected soon.
And as audience we do not expect anything less from the show which has won multiple Emmys and Golden Globes making its creator the first woman to win an Emmy for comedy writing and directing. That justifies its IMDb rating of 8.2 / 10.  We cannot keep calm for this one !
3. Bosch – Season 7
This detective fiction drama series has had 6 seasons aired previously and have been renewed for the seventh and final series. Bosch is Amazon Prime's longest running original series. It is based on best selling crime novel series written by Michael Connelly who has written 21 books featuring the character. Titus Welliver plays the lead character of Harry Bosch. Bosh is a detective working with the Los Angeles Police Department. It has got an whopping rating of  8.4/ 10 IMDb. Well no wonder it is the longest running show of the streaming platform.
2. Goliath – Season 4
This Amazon Prime original series revolves around Billy McBride played by Billy Bob Thornton of Fargo fame. It is a legal drama where by Billy is a drunk, down on his luck and disgraced lawyer who agrees to take on a wrongful death law suit. He does this in hope of getting revenge on the firm he had helped to create. The beginning of the show gave viewers a perfect courtroom drama. The show gained popularity and as a result Amazon Prime ran it for three seasons long.
The drama is back with the fourth and final season for one last time.
Along with the same, J K Simmons from Spider – Man is joining the cast as one of the main antagonists George Zax for the last season.
The legal drama has sure won the audiences for Amazon Prime and explains its high rating on IMDb 8.1 / 10.
;
1. The Boys – Season 3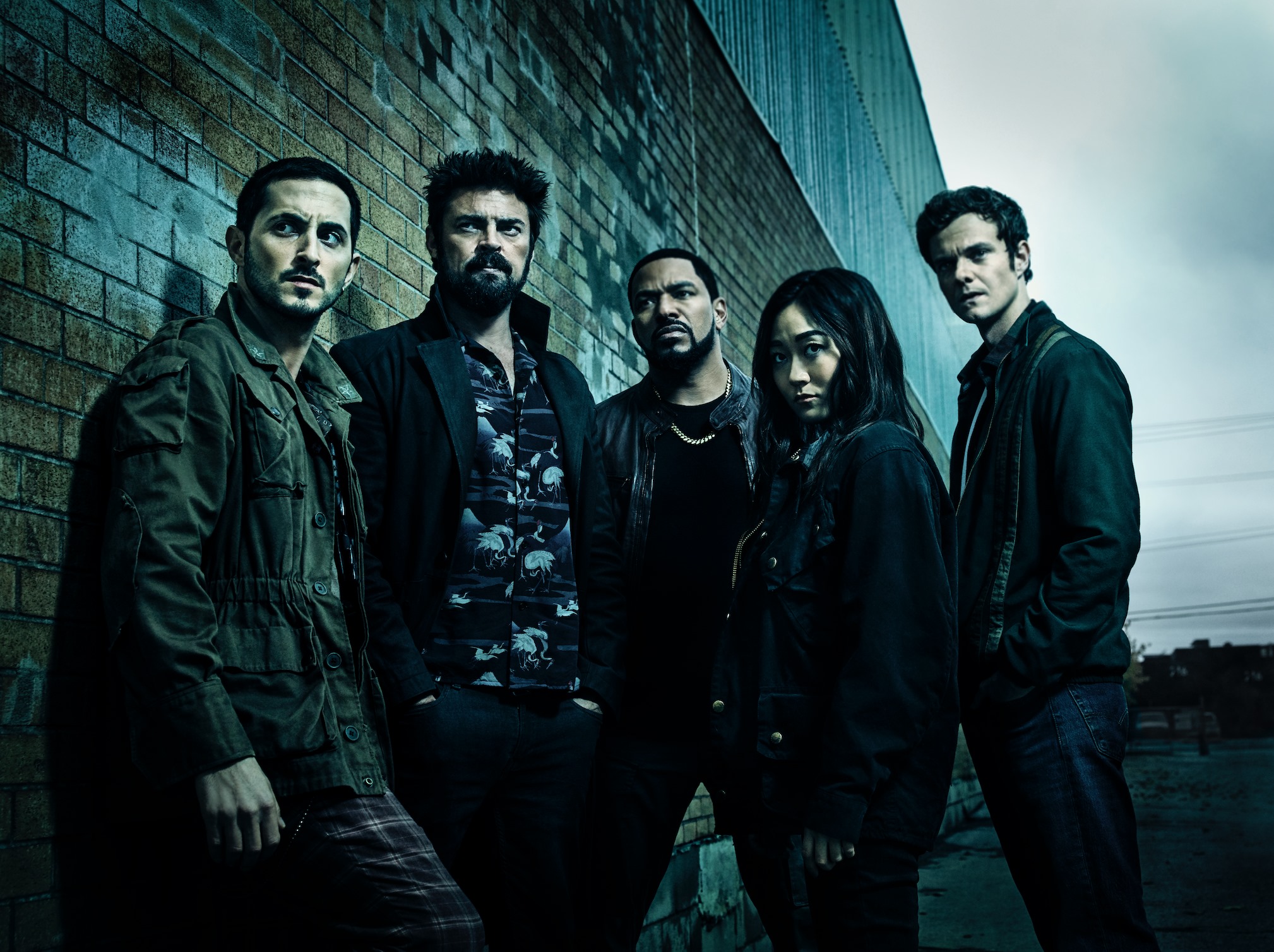 Superhero dramas are more popular than ever before and all the credits goes to Marvel and DC for the same. These are two the biggest names when it comes to "superheroes". The Boys is based on comic book series which go by the same name. But surprisingly The Boys is exactly opposite. In a world where superhero are looked up as popular celebrities and even revered as Gods , this series shows an exact opposite world on what would happen if these heroes whom we worship start abusing their powers. The Boys go out on a quest to expose the truth about the Seven and Vought, the multibillion-dollar conglomerate that manages these superheroes. They have to face many life threatening situations and uncover the dirty secrets of the Seven and Vought.
These series was loved by so many fans over the globe that Amazon  Prime took no time to renew it.  It has received so much fame and a well deserved IMDb rating of 8.7 / 10.
To be honest even we are desperately waiting for the season 3 !