Amber Heard wanted a peaceful life after she lost the trial against her ex-husband Johnny Depp. To stay away from all the negativity, Heard moved to Madrid, Spain with her daughter Oonagh Paige Heard. Recently, the 37-year-old actress was spotted in a happy mood on the streets of Madrid.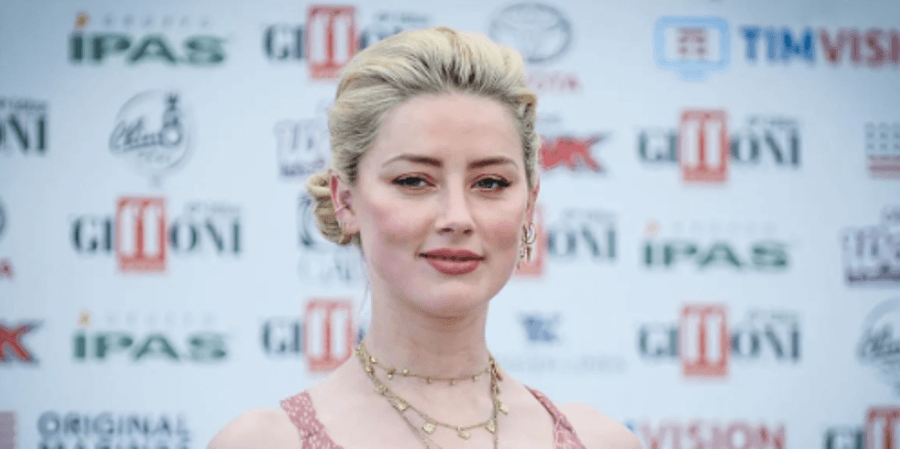 She was clicking pictures with her fans and talking to the media about her life in Spain. But now rumors are making waves again on the internet that the Aquaman actress might be in legal trouble again.
Read More: "His teeth are literally rotting": Desperately Looking for an Opening, Amber Heard Fans Target Depp's Yellow Teeth at Cannes 2023
Police were spotted at Amber Heard's house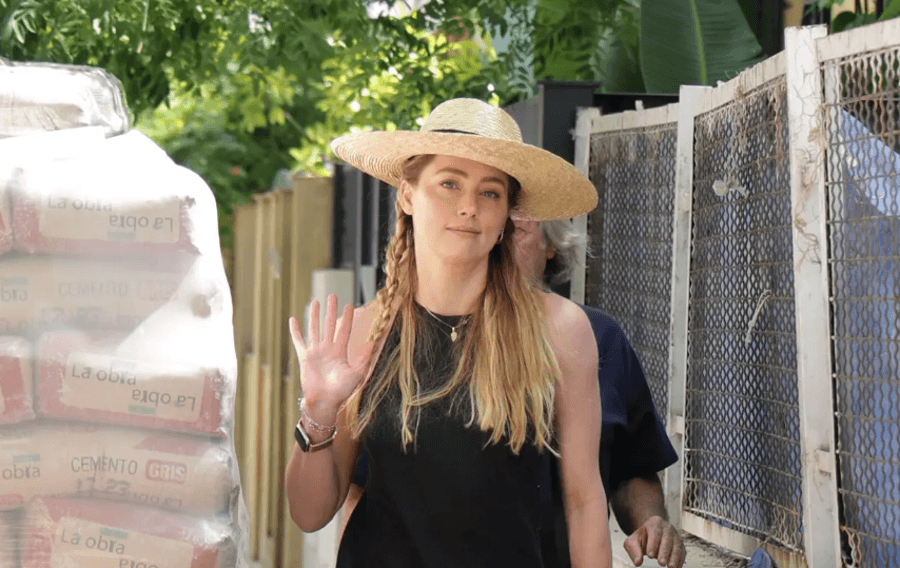 As per reports, Spain's national police visited Amber Heard's house in Madrid, but the reason why police appeared at her house is still not clear. Since the time this news broke out on the internet, people are assuming Heard is again in some legal trouble. Reports suggest that after some time the police left the Drive Angry actress's house. After the police left the Heard's house, Johnny Depp's ex was seen smiling awkwardly.
Netizens are assuming what could be the reason for Heard being in a chilled mood even after the police visited her place. The actress maintained a calm and cool composure when she was spotted outside her house. In fact, she was very normal and stress-free. Heard's friend was also present at her house. Soon she left her house and was spotted by the paparazzi, where she smiled at the cameras and waved at them. People are assuming whatever the reason was for the police to visit her house, it isn't affecting her in any case.
Read More: Amber Heard Said Her Greatest Achievement Was "Being Dumb Enough to Jump" into Uncomfortable Situations
Amber Heard says she has to move forward in life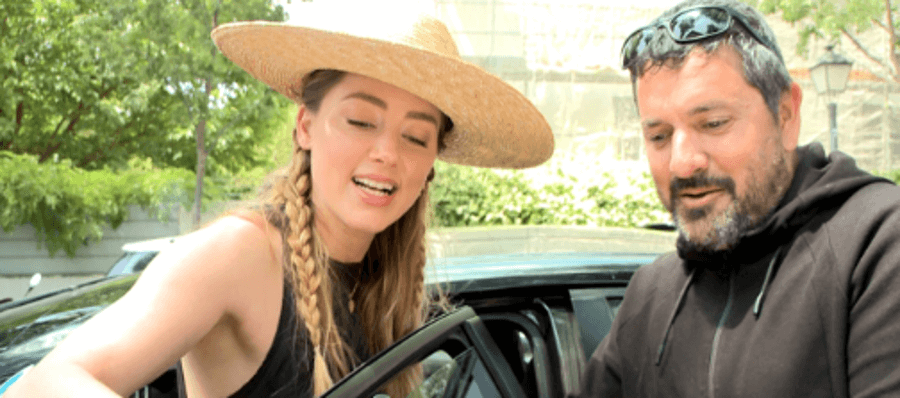 In 2022 June, Heard lost her trial against Depp after a month-long courtroom fight. Heard was called many different names on the internet by Depp fans and she just wanted to start fresh. Since she lost the trial, her daughter has been her priority. The trial was too stressful for her, as was revealed by a source close to Heard. They also explained that she decided to move to Spain because she needed some privacy. The Never Back Down actress wanted to step away from Hollywood for some time. 
Read More: "Did I feel a boycott by Hollywood?": Johnny Depp Finally Breaks Silence on Hollywood Boycott During Amber Heard Trial
After spending months in Madrid, Heard finally talked about her life in Spain. While taking pictures with her fans and answering the media's questions, Heard was full of vim and vigor. In her statement she said,
"I love Spain so much. I hope I can get to stay here, I love living here. I hope you are good, it was a pleasure meeting you. I have to move forward, huh? That's life." 
Heard fans are excited to see her comeback film. She will soon be seen in the upcoming sequel, Aquaman and the Lost Kingdom. As per reports, she is also signing many other projects but no one knows when she will step back into Hollywood for her big comeback.

Source: The Blast