The much-anticipated Netflix documentary series, Queen Cleopatra is about to premiere, and its leading lady, Adele James is all up for it.
The second installment of Jada Pinkett Smith's series will debunk the myth that the legendary Egyptian female ruler was only renowned for her beauty, lust, and romance. Instead, it emphasizes her power and intelligence, which she clung to so tenaciously the entire time she was in power. 
Queen Cleopatra has, however, sparked worldwide debate since the trailer was released last month, especially in Egypt, over the choice to cast bi-racial actress, Adele James. Also, the documentary was denounced as "completely fake" by Zahi Hawass (Egyptologist & Archeologist), a former minister of antiquities in Cairo.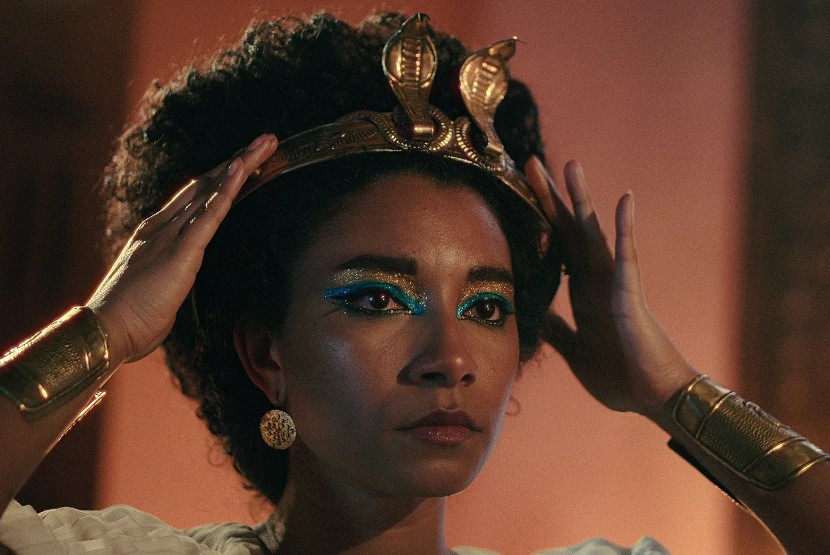 Now, the 37-year-old British actress has finally spoken out in response to accusations that Jada Pinkett Smith's docuseries, Queen Cleopatra was blackwashed.
Moreover, she revealed how she has received "death threats" as a result of playing the ruler in her recent interview with Glamour.
Also read: Netflix Faces Lawsuit after Jada Smith's 'Queen Cleopatra' Casts Black Actor Adele James in Titular Role
Adele James Received 'Death Threats' Amid Criticism for 'Blackwashing'
The four-part docuseries, Queen Cleopatra follows the life of Egypt's last pharaoh, Queen Cleopatra, who ruled for 21 years between 51 and 30 BCE before her suicide. Casualty actress, Adele James stars as Queen Cleopatra in the series. 
The series, which Jada Pinkett Smith produced and narrated, has recently come under fire and accusations of "blackwashing" because an actress of mixed heritage played the role of Queen Cleopatra. 
Since Queen Cleopatra was born in Alexandria, Egypt, but came from a Greek-speaking dynasty, Egyptian academics contend that she was of European descent rather than black. Despite the long-standing confusion over the race of the real-life 'Cleopatra', many have accused the series of "blackwashing" a historical figure and "erasing Egyptian history and culture".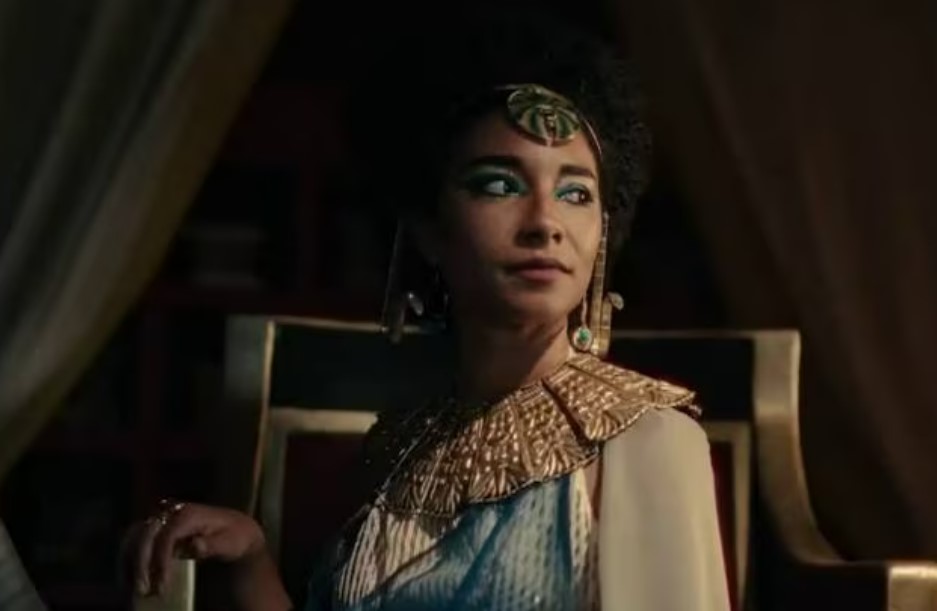 And now Adele James, the star of Queen Cleopatra, addressed the issue in an interview with Glamour. She spoke about a variety of topics, including the response to her casting, handling the hateful online trolls, and what she hopes viewers will take away from the series.
To start with, she referred to the hateful remarks she was receiving by saying:
"The only thing I can say about it [Cleopatra's background) is that we just don't know."
And she further added:
"The death threats that I've received, the racist comments, it's just the vitriol. It's not necessary, and it's very harmful. I feel very sad for people that they would do that to someone they don't know or to someone they know."
Also read: Cleopatra: Gal Gadot's Film Will Now Be Directed By 'Falcon & The Winter Soldier' Director
But She Has Vowed Not To Be Driven Off By This 
Adele James, however, has vowed not to let the vile teasing and horrifying trolling stop her from using social media. The trailer, which was unveiled last week, made claims that Queen Cleopatra was black and had "curly hair". 
According to a historian quoted in the preview, "I remember my grandmother telling me: I don't care what they tell you in school, Cleopatra was black." 
In a complaint submitted to the public prosecutor on Sunday, attorney Mahmoud al-Semary demanded to take "the necessary legal measures" to block Netflix access. In his complaint, he claimed that the program contained material that was against Egyptian media regulations and that Netflix was trying to "promote the Afrocentric thinking… which includes slogans and writings aimed at distorting and erasing the Egyptian identity."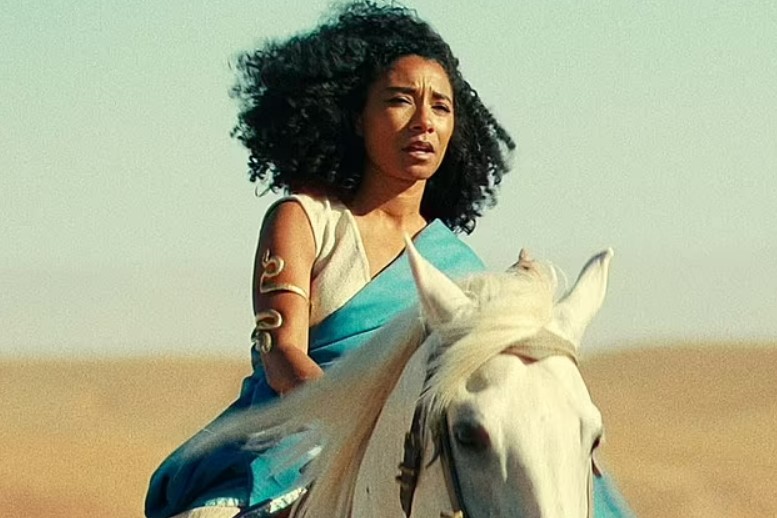 In a 1963's historical epic directed by Joseph L. Mankiewicz, white English actress, Elizabeth Taylor portrayed Queen Cleopatra opposite Richard Burton as Mark Anthony.
Since Netflix's Queen Cleopatra was released on April 12 on YouTube, the official two-minute trailer has been viewed over 1.9 million times. As a result of the controversy generated by the trailer, Netflix was forced to disable comments.  
Well, let this not stop us from watching the series. Catch Queen Cleopatra, which will be available on Netflix starting on May 10. 
Also read: Wonder Woman Star Gal Gadot Caught Giving 'Signals' to Chris Pine, Gushing Over Him and Biting Her Lips While Intensely Staring at Him in Interview
Source –Glamour